The ABCs of Learning to be Spiritually Mature
Suzie Swenson

2001

1 Nov

COMMENTS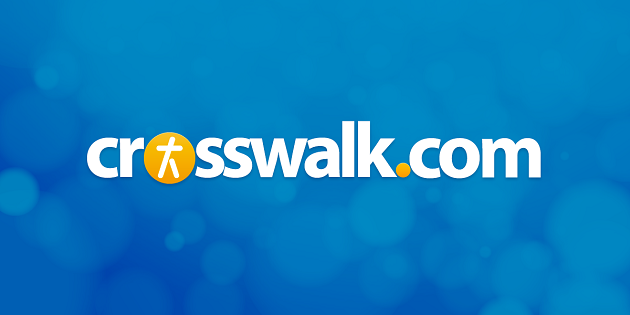 There are those who are trying to steal our very souls, through deception, lies, confusion, fear, threats and devious evil-doings, all the while professing they want peace ... albeit peace through oppression, suppression and ignorance draped in white (implying god-like purity and all-knowingness) of a repressive authoritarian.
I would say that what we need right here and now is a show of maturity and know-how and spiritual power under the guiding hand of an all-knowing, loving Father, God and Redeemer.
We need to:
A - be AWARE and ALERT as to what is going on around us
B - "BRIGHTEN the corner where you are" ... remember that old gospel hymn?
C - use our COMMON SENSE, COURAGE, COMPASSION and be CALM, in the face of trouble.
D - DEPEND on the Lord in all things
E - EXERCISE and feed our mind and body daily
F - have FAITH in and pray for our president and his advisers
G - show GRACE toward others, with forgiveness
H - HELP those less fortunate in any way we can
I - IDENTIFY any fear you have, and talk it over with the Lord ... now!
J - read, again, JOHN 3:16, in any version of any Bible
K - KNOW more about the Lord by reading the Bible
L - be LOYAL to the USA and all those in the armed forces
M - MEMORIZE two of God's promises (Example: Hebrews 13:5, "I will never, never fail you nor forsake you." TLB)
N - NARROW down your problems, and hand them up to God!
O - OUTFLANK those evil thinkers who would "do us in"
P - PRAISE and thank the Lord for his constant love for each of us
Q - be QUICK to recognize and put down those temptations
R - REMEMBER that God is in control
S - "SEEK ye first the kingdom of God" ... Matthew 6:33 (KJV)
T - THINK and then TEACH others how to have a spiritual walk
U - UNDERSTAND our role in God's plan for us
V - VISIT someone homebound, or in a nursing home; or in a Veterans' hospital from now to Nov. 11, and after, too
W - WORSHIP the Creator, not his creations; love Him, appreciate them
X - X-CLAIM to the world the goodness of our Lord and Savior
Y - YEARN and search for a deeper understanding of His teachings
Z - have ZEST and ZEAL to live a spiritual life, all to the glory of His name.
Psalm 27:1-6 (TLB): The Lord is my light and my salvation; he protects me from danger - whom shall I fear? When evil men come to destroy me, they will stumble and fall! Yes, though a mighty army marches against me, my heart shall know no fear! I am confident that God will save me ... The one thing I want from God, the thing I seek most of all, is the privilege of meditating in his temple, living in his presence every day of my life, delighting in his incomparable perfections and glory. There I'll be when troubles come. He will hide me. He will set me on a high rock out of reach of all my enemies. Then I will bring him sacrifices and sing his praises with much joy.
Proverbs 3:13-14 (TLB): The man who knows right from wrong and has good judgment and common sense is happier than the man who is immensely rich! For such wisdom is far more valuable than precious jewels.
Matthew 6:6 (TLB): But when you pray, go away by yourself, all alone, and shut the door behind you and pray to your Father secretly, and your Father, who knows your secrets, will reward you.
Psalms 34:1-7 (TLB): I will praise the Lord no matter what happens. I will constantly speak of his glories and grace. I will boast of all his kindness to me. Let all who are discouraged take heart. Let us praise the Lord together, and exalt his name ... For I cried to him and he answered me! He freed me from all my fears. Others too were radiant at what he did for them. Theirs was no downcast look of rejection! This poor man cried to the Lord - and the Lord heard him and saved him out of his troubles. For the Angel of the Lord guards and rescues all who reverence him.
Hebrews 11:13-14 (TLB): These men of faith I have mentioned died without ever receiving all that God had promised them; but they saw it all awaiting them on ahead and were glad, for they agreed that this earth was not their real home but that they were just strangers visiting down here. And quite obviously when they talked like that, they were looking forward to their real home in heaven.
Psalms 90:12 (TLB): Teach us to number our days and recognize how few they are; help us to spend them as we should.