M-E-A-L-S
Hank Hanegraaff , The Bible Answer Man
Saturday, September 28, 2002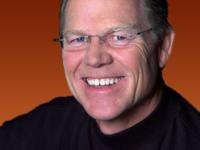 The Bible not only forms the foundation of an effective prayer life, but it is foundational to every other aspect of Christian living. While prayer is our primary way of communicating with God, the Bible is God's primary way of communicating with us. Nothing should take precedence over getting into the Word and getting the Word into us.
If we fail to eat well-balanced meals on a regular basis, we will eventually suffer the physical consequences. What is true of the outer man is also true of the inner man. If we do not regularly feed on the Word of God, we will suffer spiritual consequences.
Jesus said, "Man does not live on bread alone, but on every word that comes from the mouth of God" (Matthew 4:4). Great physical meals are one thing; great spiritual meals are quite another. In fact, the acronym M-E-A-L-S will serve us well as we get back to basics with regard to the Bible.
Memorize
Examine
Apply
Listen
Study

Memorize
One of the best things that happened to me as a new believer was being told that all Christians memorize Scripture. By the time I found out that not all of them did, I was already hooked. Now, as I look back, I can say truthfully that nothing compares with the excitement of memorizing Scripture. Charles Swindoll summed it up nicely when he wrote:
I know of no other single practice in the Christian life more rewarding, practically speaking, than memorizing Scripture. That's right. No other single discipline is more useful and rewarding than this. No other single exercise pays greater spiritual dividends! Your prayer life will be strengthened. Your witnessing will be sharper and much more effective. Your counseling will be in demand. Your attitudes and outlook will begin to change. Your mind will become alert and observant. Your confidence and assurance will be enhanced. Your faith will be solidified.
Despite these marvelous benefits, far too few Christians have made Scripture memorization a lifestyle. For the most part, it is not because they don't want to, but because they have never been taught how to. While they may think they have bad memories, the reality is that they simply have untrained memories.
I am convinced that anyone, regardless of age or acumen, can memorize Scripture. God has called us to write His Word on the tablet of our hearts (Proverbs 7:1-3; cf. Deuteronomy 6:6), and with the call He has also provided the ability to do so. Your mind is like a muscle. If you exercise it, you will increase its capacity to remember and recall information. If you don't, like a muscle, it will atrophy. Here are a few practical tips to get you started:
Set goals. He who aims at nothing invariably hits it.
Make goals attainable. If your goals are unrealistic, you will undoubtedly become discouraged and give up.
Memorize with a family member or friend. One of my treasured experiences was swinging back and forth on a hammock, memorizing Proverbs 2 with my daughter, Michelle. Memorizing with someone else is enjoyable and will also make you accountable.
Use normally unproductive time to review what you have memorized, such as while waiting in lines, or falling asleep.
Remember, there's no time like the present to get started! A good place to begin is Psalm 119. In fact, committing verse 11 of that passage to memory - "I have hidden your word in my heart that I might not sin against you" - may well encourage you to make Scripture memorization part of your lifestyle.
While you're at it, you may also wish to consider memorizing Joshua 1:8. The wonderful words of that passage remind us that knowing portions of the Bible helps us meditate upon them. The text reads: "Do not let this Book of the Law depart from your mouth; meditate on it day and night, so that you may be careful to do everything written in it. Then you will be prosperous and successful." If you want true prosperity, there it is!
Have something to say about this article? Leave your comment via Facebook below!
advertise with us
Example: "Gen 1:1" "John 3" "Moses" "trust"
Advanced Search
Listen to Your Favorite Pastors