M-E-A-L-S
Hank Hanegraaff , The Bible Answer Man
Saturday, September 28, 2002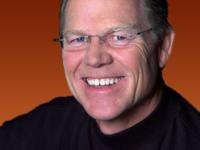 One of the most amazing aspects of Scripture is that it is alive and active, not dead and dull. Indeed, God still speaks today through the mystery of His Word. The Holy Spirit illumines our minds to what is revealed in Scripture. The Holy Spirit makes us "wise up to what is written, not beyond it."
While we listen, we must also "test the spirits." As the apostle John warns, "Do not believe every spirit, but test the spirits to see whether they are from God, because many false prophets have gone out into the world" (1 John 4:1). It is particularly important to "test the spirits" because Satan's foremost strategy of spiritual seduction is to disguise himself as an angel of light (cf. 2 Corinthians 11:14). His slickest slogan is "Feel, don't think."
God's Spirit, on the other hand, illumines our minds so that we may understand what He has freely given us (1 Corinthians 2:12). Before I became a Christian, reading the Bible was like reading someone else's mail. Now, however, the Scriptures have become 66 love letters from God, addressed specifically to me. As Jesus so wonderfully stated, "My sheep listen to my voice; I know them, and they follow me" (John 10:27, emphasis added).
Study
Scripture exhorts us to study to show ourselves approved to God, workmen who do not need to blush with embarrassment, correctly handling the word of truth (2 Timothy 2:15).
In examining Scripture, it is typically best to start with one good translation and then to stick with it. This will provide you with consistency as well as help you in the process of memorizing Scripture. In studying, however, it is best to use a number of good Bible translations. Since there are so many translations available today, let me point out some of the more notable differences.
An example of a good word-for-word translation is the New American Standard Bible. Although it is sometimes stilted, it is excellent for the purpose of study. A great thought-for-thought translation is the New International Version. It is extremely reliable as well as extraordinarily readable. To preserve the majesty of the English language, there is no better translation than the King James Version.
It should be noted, however, that due to recent manuscript discoveries, the Greek text from which the KJV was translated (the so-called "Textus Receptus" or Received Text) doesn't take into account some of the texts on which the NASB and NIV are based. There are also a number of paraphrases on the market today, such as the J.B. Phillips paraphrase and The Living Bible. While these are both readable, I do not recommend them for close study.
A number of Bible translations should be avoided at all costs. Among them are the New World Translation, which reflects the cultic concepts of the Jehovah's Witnesses, and the Lamsa translation, which is doctrinally biased and highly esoteric.
To aid in your study of Scripture, here are some other practical tools I recommend.
Study Bibles. There are some excellent study Bibles on the market today, including the Student Bible, the NIV Study Bible, and The International Inductive Study Bible. There are also some terrible study Bibles. Notable examples include the Word Study Bible, with contributions by 13 leading Faith teachers; the Holy Bible: Kenneth Copeland Reference Edition Bible; and Dake's Annotated Reference Bible.

Perhaps the worst collection of false teachings is found in the popular Dake's Annotated Reference Bible. "God ... goes from place to place in a body like all other persons," says Dake, and He is just "an ordinary sized being." "He wears clothes ... eats ... rests ... dwells in a mansion and in a city located on a material planet called Heaven."

On the very first page of the New Testament, Dake writes that Jesus "became the Christ or the 'Anointed One' 30 years after he was born of Mary." Even a biblically illiterate person who has watched the "Charlie Brown Christmas Special" (1965) or has sung Christmas carols should be familiar with Luke 2:11, which says, "For unto you is born this day in the city of David a Savior, which is Christ the Lord" (KJV, emphasis added).
Have something to say about this article? Leave your comment via Facebook below!
advertise with us
Example: "Gen 1:1" "John 3" "Moses" "trust"
Advanced Search
Listen to Your Favorite Pastors