When Your Mortgage Sinks Underwater
Mary Hunt, Debt-Proof Living
Thursday, June 11, 2009

There's growing panic among homeowners these days, as the market values of homes continue to slide. The trend is sending borrowers "underwater," meaning that they owe more on their homes than the "market values" (the amount they can sell them for today). Of course, this is not a good thing, but cause for panic? Probably not.

Let's say that, five years ago, you purchased a home for $250,000, with a cash down payment of $50,000 and a 30-year, $200,000 mortgage at 6 percent fixed. Your monthly payments are about $1,200.

Let's further assume that your area has suffered a significant drop in real estate prices. Today, your home on the open market is worth $175,000. Technically, by today's standards, you are "underwater" because, after five years, you owe about $189,000 on your mortgage.

You can't imagine the mail I am getting from readers who are in panic mode because they are "underwater." The ones that worry me the most are those who are considering just walking away from their homes and mortgages because they believe they are drowning.

As much as I want to empathize, I have to wonder: What are they thinking? Would you throw away your 5-year-old television because you can get one cheaper today, even though you are still making payments on it? Of course not! Prices fluctuate. Markets go up and down. Who among us has not purchased something for full price, only to have it to on sale for a fraction of the cost in the future? It's maddening, but not a good reason to do something stupid.

Back to your home mortgage. In the same way you were wise not to feel wealthy when your $250,000 home soared to a market value of $300,000 six months after you bought it, you should not feel bankrupt when its value drops. It is the same house you bought, the same payment you could afford then and the same house you hope to own free and clear one day. You cannot go into mourning because your mortgage is higher than it would be if you had waited to buy the house.

Until you actually sell, your home's market value and your equity are just numbers on paper. That's true when prices are soaring and when they plummet. You have not gained or lost a thing until you sell.

If you are not being forced to sell your house, here is my best advice: Stop tracking its market value. Just stop paying attention. Instead, focus all of your attention on making your payments on time and keeping up with repairs and maintenance. What you should be tracking is how far you are from owning that home outright. The sooner you can do that, the better.

While you're not watching, don't be surprised when housing values reverse and begin to climb again. Consider that an unexpected bonus.
Copyright © 2009 Mary Hunt. All rights reserved. Permission to reprint required.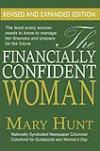 Check out Mary's recently released revised and expanded edition of The Financially Confident Woman (DPL Press, 2008).
Debt-Proof Living was founded in 1992 by Mary Hunt. What began as a newsletter to encourage and empower people to break free from the bondage of consumer debt has grown into a huge community of ordinary people who have achieved remarkable success in their quest to effectively manage their money and stay out of debt. Today, "Debt-Proof Living" is read by close to 100,000 cheapskates. Click here to subscribe. Also, you can receive Mary's free daily e-mail "Everyday Cheapskate" by signing up at EverydayCheapskate.com.
Have something to say about this article? Leave your comment via Facebook below!
advertise with us
Example: "Gen 1:1" "John 3" "Moses" "trust"
Advanced Search
Listen to Your Favorite Pastors