Colbie Caillat Gets Confessional on Breakthrough
Christa Banister

Crosswalk.com Contributing Writer

2009

11 Sep

COMMENTS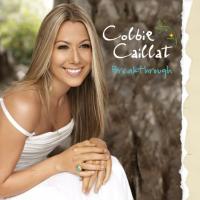 Artist: Colbie Caillat
Title: Breakthrough
Label: Universal Republic
Laid-back love songs are Colbie Caillat's M.O. …
When singing about the aftermath of a relationship gone seriously awry, it's safe to say that singer/songwriter Colbie Caillat has a more laidback approach.
Unlike, say, fellow Top-40 darlings Taylor Swift or Katy Perry, she's definitely doesn't opt for the sassy, one-upping route when calling out these disagreeable chaps. Instead, Caillat prefers the polar opposite approach of languidly ruminating on what went wrong—and figuring out how these pesky relationship pratfalls can be avoided the next time around.
While trying to make sense of why a certain guy doesn't care for her the way she does for him in "Droplets," "Begin Again" and "Runnin' Around," gentle guitar strumming often accompanies her pretty pleas for understanding.
But a diary set to music gets a little old when there's little stylistic variation from track to track. Sure, a confessional, I've-been-there approach works well in communicating the idea that relationships are complicated, but when the majority of the songs lag in mid tempo, much like the hits that put her on the map in the first place ("Bubbly" and "Realize"), well you can't help but lose interest. Quickly.
However, those moments come across as far more authentic than when Caillat sings about the joys of newfound love. While considerably more catchy in a purely musical sense, the lyrics of "Fallin' For You" and "You Got Me" definitely don't add anything new to the conversation. In fact, musings like "I think I felt my heart skip a beat/I'm standing here, and I can hardly breathe" sound like something written by a girl crushin' on a Jo Bro, not a young woman trying to grasp the intricacies of love.
Still, all is not lost on Breakthrough—even if it's more of an emotional triumph than an artistic one. With closing track "Breakin' at the Cracks," an ardent plea for her man to come back, Caillat demonstrates why the music industry got all excited about her work in the first place. It's here where Caillat proves you don't have to growl and screech a la Alanis on '90s staple "You Oughta Know" to communicate the sting of unrequited love.
Instead, Caillat sings with the gentle conviction of someone who realizes that love and heartbreak unfortunately go hand in hand sometimes —but that it still hurts like crazy when they do.

**This review first published on September 11, 2009.