Newsflash: Christian colleges discover secular music!
Kate Bowman

Copyright Christianity Today International

2005

1 Mar

COMMENTS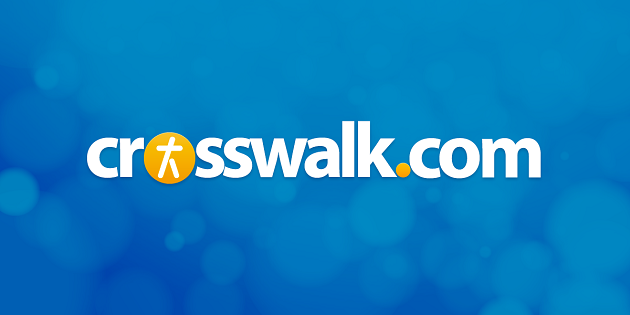 In the kingdom of higher education, the role of court jester has often been filled by student activities offices. Even as evangelical schools have sought to distance themselves from worldly amusements, their student activities programming—scrubbed free of profanity and varnished with confessional premises—mirrors the entertainment-only model of public universities.
But the times, they are a-changin'—last fall, Bob Dylan took the stage at Messiah College.
What inspired a Brethren in Christ school in rural Pennsylvania to book one of music's last living legends, rather than a popular contemporary Christian artist? One thing is certain—it's not a fluke or an oversight. Dylan's November gig at Messiah is perhaps the most arresting example of a seismic shift in student activities programming: deliberate engagement with popular culture in the form of interactive live experiences and corresponding cocurricular education.
Using language that also appears in a recently developed mission statement, Messiah's online responses to anticipated questions state that the college chooses to engage with popular culture for the same reasons it engages with the natural sciences, fine arts, literature, and social sciences. "All of these are important parts of our world. By raising the right questions, encouraging critical thinking, exposing students to multiple perspectives and helping them to process these perspectives, Messiah seeks to enable students to respond with maturity to the world's complexities. It is the College's hope that through this educational approach, students will learn to use wisdom in their choices concerning music, films, and other forms of popular culture."
Although they may envy a live show by Dylan, those acquainted with Calvin College probably won't find this explanation out of the ordinary. After all, as an institution in the Reformed tradition, Calvin subscribes to a robust theology of creation that produces a high regard for participating in and forming culture. Director of Student Activities Ken Heffner has developed a vision for pop culture programming comprised of a diverse concert season, a film series, and a mentorship program, all of which are undergirded with thoughtful analysis.
These days, it is a rare Calvin student who manages to graduate without attending a single live performance or absorbing appeals for cultural discernment. But in this regard, Calvin enjoys an embarrassment of riches. At similar institutions, inviting artists of dubious or non-existent Christian faith is nothing short of revolutionary.
And yet many are beginning intentionally to do so. Student activities professionals at a number of evangelical institutions—Taylor University, Westmont College, and Biola University, to name a few in addition to Messiah—are creating programming around the insistence that Billboard charts, box office hits, and indie bands are full of meaning and ought to be taken seriously.
Tearing down the fortress mentality
This practice stands in stark contrast to historic evangelical attitudes, which have attempted to solve the problem of evil with a fortress mentality. Retreat as a means of preserving holiness became the modus operandi of Christian colleges and universities in the wake of the 1925 Scopes trial, a single event that symbolized the defeat of traditional fundamentalism by a new wave of intellectual modernism. Following the Scopes verdict, which allowed public schools to include evolution in their curricula, North American higher education experienced a dramatic schism.
Some schools with origins in a Christian worldview, such as Harvard and Yale, continued embracing the direction in which science was moving and thus became "secular." Other schools, lacking the resources to grapple with the challenge of modernism, clung desperately to their roots and built ideological walls to preserve them. In many cases, these institutions—what we know today as evangelical colleges—have remained in hiding, distinguishing themselves from their "secular" counterparts by emphasizing personal piety, evangelism, and a disdain for involvement in "the world."
In his seminal essay, "The Mission of the Christian College at the End of the Twentieth Century," Nicholas Wolterstorff (a former Calvin professor who now teaches at Yale) describes this phenomenon: "From the cultural heritage of the past and the cultural accomplishments of the present they carefully picked and chose, lifting out what was judged safe and placing the rest under lock and key. They sought to quarantine and inoculate their students against the cultural developments of the day."
But even Christian institutions need to provide students with something to do when they're not studying, making necessary student activities, which came of age as a legitimate component of campus life in the latter part of the 20th century. This represents an updated attitude that, Wolsterstorff writes, allows for cultural consumption when it is translated into the currency of spiritual growth.
At best, this kind of programming has aimed to provide opportunities for students to develop relationships with their peers. At worst, it has taken the form of mindless weekend amusements and diversions to keep kids out of trouble. Usually these are "harmless" events like Top Gun theme nights (sex scenes edited out, of course—but wear your bomber jacket and aviator glasses!) and "safe," innocuous concerts by CCM artists.
This approach, often called the entertainment model, frequently leads to the illusion that it is preferable for Christians to appropriate popular culture's style while condemning its actual, intrinsic substance-producing believers who are "of the world, but not in it." Craig Detweiler, a communications professor at Biola University in southern California and author of A Matrix of Meanings: Finding God in Pop Culture, witnesses the effect of this legacy in his students and calls it "a schizophrenic bind."
"I think [they] have been trained with their mind to resist all things outside of faith and to be highly skeptical of culture," Detweiler says. "Their brains say, don't listen to it, don't like it, don't dignify it. But their feet, their ears, and their hearts betray them. What they've been taught and what they are experiencing are two different things. It's their heart waging against their mind."
Now, at Christian colleges and universities across North America, this model is imploding, and hearts and minds are being unified. Evangelicals are finding that it is difficult to separate oneself from "the world" in this era. But they are also learning a greater truth: the arguments behind the fortress mentality were flawed to begin with.
It is impossible, they are discovering, to manage evil by relegating it to certain activities. To do so is to underestimate the pervasive nature of sin, which colors every inch of creation in its fallen state and cannot be avoided merely by staying away from rock concerts. Rather than insisting that shunning "worldly amusements" is the only way to remain Christian, evangelicals are realizing that doing so is actually not Christian enough.
As a result, the engagement paradigm instigated at Calvin College is increasingly appealing—and increasingly common. The aforementioned schools, all of which belong to the Council for Christian Colleges and Universities, are in the process of dumping dualistic appropriation/condemnation stances and beginning the slow work of developing missional visions, intellectual frameworks, and programming that reflect a desire to discern pop culture content as an educational and spiritual exercise.
Which brings us back to Bob Dylan.
'We know that there is truth there'
In the days leading up to the Dylan concert, Messiah's Student Activities Board sponsored a number of supporting events, including a lecture by Scott Walker, author of Relevant Books' Restless Pilgrim: The Spiritual Journey of Bob Dylan. These are meant to help students and public alike gain a context for appreciating Dylan's significant legacy, and are typical of the current goings-on at Messiah, which have been pioneered by Jeff Rioux, the school's Director of Campus Activities.
Although he is responsible for carrying out the vision, Rioux says the initiative to develop an engagement came from the late Rodney Sawatsky, the former president of Messiah. "When he came to campus, he said we're going to be a campus that engages culture more than we have in the past, and he was very intentional about seeing that happen," explains Rioux.
This perspective is unusual at a school with roots in Anabaptism, which is sometimes characterized by separatism. But Messiah's demographics have broadened in recent years in much the same way Calvin's have, appealing to believers of all stripes beyond their ethnic enclaves of origin.
At the same time, the institutional mandate for cultural engagement was not conceived as a marketing move—the decision was theological in nature. "It's about being consistent," Rioux says. "Our theology leads us not to hide from things in the classroom; we are engaged with Freud and Nietzsche and other people who might be considered to have dangerous things to say. But we know that there is truth there, we need to find what the truth is, and even if there isn't truth there, we need to know about them as Christians and know why they're wrong. And so why are we then in our student activities playing this protective role where we're only bringing in Christians who are only singing about Jesus?"
Messiah continues to invite thoughtful Christian artists who sing about Jesus, but the campus activities office has also expanded its scope. Since Rioux came on board, the college has hosted high-caliber concert seasons that have included luminaries like Counting Crows and Wilco, as well as become a locus for viewing and interpreting film in light of a Christian worldview with its extensive movies series. Meanwhile, Messiah's administration continues to move forward on developing a document that will make cultural engagement a fundamental element of the college's mission.
The common language of pop culture
At Taylor University, a non-denominational school in the middle of an Indiana cornfield, cultural engagement happened the other way around—with a handful of students who gradually introduced programming that eventually won support from faculty and administrators. These students' champion and co-conspirator was Director of Student Programming Steve Austin, who had gained an appreciation for cultural theory and its faith applications during graduate school, where, he says, he "realized that popular culture was one of the few common languages left, even in academia."
The undergraduates with whom Austin worked spoke this language fluently. Experiencing the "schizophrenia" diagnosed by Craig Detweiler, they were looking for a way to understand the connectedness they felt with music and movies that didn't have explicitly Christian content. During conversations between Austin and the students, Integration of Faith and Culture Programs (IFC) was born.
Initially, IFC's efforts were limited by a meager budget, which was conferred from the more traditional Student Activities Council, and a lack of understanding about its purpose among the student body. But four years and numerous events later, the grassroots movement has become an integral and vibrant part of Taylor's campus life. In addition to a concert season and a steady stream of film discussions, Taylor's cultural engagement programming has distinguished itself with a lecture series, which has hosted speakers from Robert K. Johnston, a Fuller Seminary professor and film critic who lectured on Ecclesiastes and American Beauty, to the editors of the The Atlantic Monthly.
Austin, who teaches popular culture studies in the classroom as well (and makes his students play the video game Tomb Raider to learn about third-wave feminism), does not foresee a return to the entertainment/appropriation model at Taylor. "There's no going back on this," he says. "Either we turn out students who are inept at interacting with a culture that is continually moving forward, or we give them tools that coincide with their faith to go out and take the gospel into the world, and part of that is knowing the cultural context. If you can't read the road map, are you going to be able to navigate very well?"
Messiah and Taylor are at the helm of student activities programming that engages with popular culture, but several other evangelical schools are taking steps to jump on board. At Biola, which was recently featured in a New York Times Magazine article on cultural participation, Detweiler tries to demonstrate that truth and beauty can be found in the music of Björk as readily—sometimes more readily—as in praise and worship songs, and hopes that student activities will head that direction soon. Westmont College, also in California, has plans for an entire week dedicated to grappling with popular culture this spring, at which Ken Heffner will be the keynote speaker. And just up the road from Calvin, Cornerstone University, a Baptist institution, is experiencing the same kind of student-led impetus that Taylor did.
A number of other Christian schools with strong reputations for engagement in the classroom have yet to apply it to student activities, but both Heffner and Austin attribute this to lack of resources rather than lack of interest. "When this topic is presented at ACSD [Association for Christians in Student Development], the room's packed," Heffner says. "But then it never goes anywhere, because there isn't any other place to continue that conversation." (One place the conversation continues is Calvin's annual Festival of Faith and Music.)
Resistance and backlash
Of course, the path of institutional change never runs smooth, and all of the schools making strides towards engagement models encounter resistance and sometimes significant backlash for hosting events that don't radiate unambiguous evangelical virtues. "When things don't go as we wanted them to, those are the things people remember," Rioux laments. "It seems like the only things I've done in the last three years is brought in Aimee Mann, who participated on a CD that benefited [a pro-choice cause], and brought in the Counting Crows, who swore a lot on stage." Even Calvin found itself the subject of public scrutiny two years ago when World magazine criticized its entire approach to education, alleging that its concert season, which that year featured a duo who also happen to be homosexual, demonstrated the "shifting sands" of its religious moorings.
These examples serve as an important reminder that engagement with popular culture shouldn't be attempted for its own sake. The openness to this approach in Christian higher education "is both a good and a bad thing," Heffner believes. "Some of the openness is being driven by a bad spirit of wanting to be relevant, tired of being marginalized. But the other part of that spirit could be a genuine, biblical one in which people are saying, 'Hey, this understanding I have of the implications the Bible has for my life doesn't jive with what I'm seeing,' and they're looking for something else."
If the first spirit prevails, Heffner warns, it could lead to secularization, as did relegating culture to the sole domain of "the world" under the fortress mentality. But if Christian colleges and universities broach popular culture—Bob Dylan concerts and all—with a serious concern for faithfulness and a commitment to education, there is no need to be concerned that this paradigm shift will create shifting sands.
Kate Bowman is Student Activities Coordinator at Calvin College. This piece also appeared in the winter edition of Calvin's e-magazine, Minds in the Making.
Copyright © 2005 Christian Music Today. Click for reprint information.