The Scoop
Andree Farias

Copyright Christianity Today International

2007

8 Oct

COMMENTS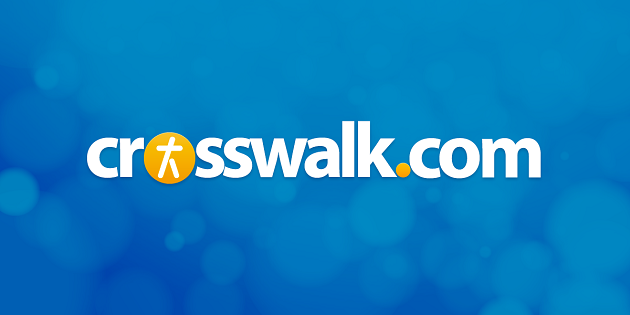 Last Sunday, Underoath was forced to find a last-minute replacement for drummer/vocalist Aaron Gillespie, who was unable to play that evening's Las Vegas concert due to an emergency surgery to treat a hand infection. The band tracked down Kenny Bozich from Gillespie's band The Almost, who received the planned set list via text message and immediately began to learn the songs on the flight to Las Vegas. Bozich landed in Vegas 25 minutes before show time and arrived at the venue five minutes prior to the gig's start. The band delivered a "strong 40-minute set," and Gillespie is expected to rejoin the band October 9.
In other Underoath news, the band is gearing up for the October 28 recording of an upcoming live CD/DVD project, currently slated for an early 2008 release. Set to be recorded during the Philadelphia stop of their current tour, the bundle will include a documentary of the band's travails, including Gillespie's recent hand surgery, as well as all the frenzied, day-of-surgery logistics cited above.
David Crowder Band debuted high on the charts with the release of acclaimed album Remedy. Selling more than 32,000 copies, their fourth full-length album bowed in at No. 22 on the Billboard 200 and No. 1 on the publication's Top Christian & Gospel Albums. Additionally, Remedy peaked at No. 4 on iTunes Top 100 Albums chart.
Zomba Gospel announced the release of Kirk Franklin's first single from his highly anticipated follow-up to 2005's Hero. "Declaration (This Is It!)" is an upbeat tune that employs a clever sample of the Kenny Loggins and Michael McDonald hit "This Is it." The song comes from Franklin's forthcoming project The Fight of My Light, which is expected to hit stores sometime in early 2008. Meanwhile, Franklin can be seen hosting Sunday Best, a new BET talent search looking for the next gospel superstar.
All this week, a slew of pastors, evangelists and ministers are set to pay tribute to gospel legend Shirley Caesar in celebration of her birthday. The services, to take place in Mt. Calvary Holy Church in Raleigh, North Carolina, will feature speakers such as bishops Michael Wilson, Rosie O'Neal, Brian D. Moore, Jerry McKenzie, and Stenneth Powell, among other performances. In the meantime, be on the lookout for Caesar's upcoming 40th anniversary CD/DVD combo, set to release later this fall.
On Sept. 22, Word Label Group, the Christian Festival Association, and Artist Ovation named rock band Nitengale from Fairbanks, Alaska as the overall winner of a national talent search for new bands held at Soundcheck in Nashville. The group was awarded a developmental deal with the label after being selected from a pool of dozens of hopefuls who performed at 16 different summer festivals across the country. "Winning the competition was an unexpected blessing," said the band in a statement. "We thank God for His favor."
Curb Records will commemorate Selah's first decade in music ministry with Timeless: The Selah Collection, a box set scheduled to release October 9. The package includes the trio's first three studio albums—Be Still My Soul, Press On and Hiding Place—plus a bonus disc containing rarities, unreleased tracks, and new songs by Selah from other projects. Among these is "Rescue Me," the group's brand-new single co-written by Todd Smith and award-winning songwriter Chris Eaton. Additionally, the set comes with a 52-page booklet featuring lyrics to every song, plus a biography of the group.
Kid-friendly threesome Go Fish will unveil their next zany project Snazzy on October 9. Produced by Jamie Statema and Darren Rust, Snazzy contains twelve new tracks, nine of which were written by Statema himself. Highlights of the album include the patriotic anthem "American Kid," the energy-charged "Superhero," and "Bible Book Bop," which offers a memorable way to learn the books of the Bible. In addition, Snazzy features "The Mom Song," a tribute to mothers everywhere, a rockin' bedtime number called "Jammies," and a longtime favorite concert rendition of "Itsy Bitsy Spider."
© Andree Farias, subject to licensing agreement with Christianity Today International. All rights reserved. Click for reprint information.