Switchfoot Focuses on Life's Beauty over Letdowns
Andy Argyrakis

Copyright Christianity Today International

2003

1 Jan

COMMENTS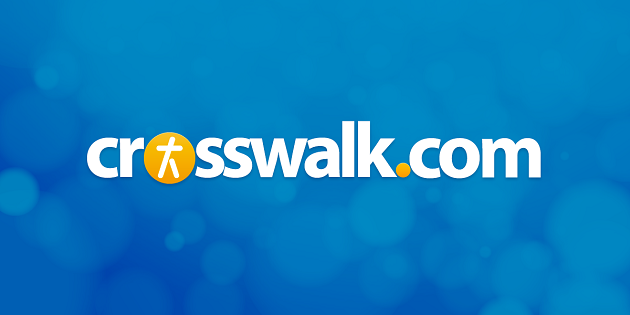 A new year, a new label, an updated sound, and a renewed mission. Switchfoot means business in 2003 with the release of their fourth studio album, The Beautiful Letdown, featuring 11 biting tracks that put the reality back in rock and roll. It's their first release with the partnership of a major label (Sparrow/Columbia), and a chance for them to get in front of new audiences like those at New York's Roxy, Chicago's Metro, and other world-famous clubs. In a recent conversation, frontman/songwriter Jon Foreman spoke of the group's growth and their game plan for the immediate future.
What's the ride been like during your career with Switchfoot?
Jon: It's become less of a ride and more like my real life. I used to wake up and find myself back in my college dorm room as though none of it had ever happened. Now it feels true.
When Charlie Peacock signed us to his label, re:think, in '97, the label's goal was to release albums both in and outside the church, which definitely resonated with what we were doing – playing a campus pub one night and a church the next. Then, when Sparrow bought out re:think, half of who we were was lost. Sparrow is amazing at what they do, but they're not in the same market as we're in now.
In our opinion, the songs on this album are the most forthright about our spiritual lives as any we've written. It's interesting that Columbia is signing us, because I feel like this album is so spiritually driven.
There seems to be a lot of bands (Lifehouse, P.O.D., Sixpence, etc.) catching the attention of listeners with spiritually overt lyrics that don't use Christian rhetoric. You seemed to use a similar technique on The Beautiful Letdown.
Jon: It wasn't intentional on our part. I think the role of the prophet (not to say that I'm a prophet) is to say the eternal truths in a way that their generation can understand. That's what we're all called to do here on earth — speak truth in relevant ways.
Do you feel you're able to reel in more listeners because of that relevancy, even those who may not realize you're coming from a position of faith?
Jon: I think our sets, for the most part, are like worship services. We just played The Roxy in New York, and the crowd was singing louder than I was: "I lift my hands and pray to be only yours. I know that you're my only hope." It's very moving when you close your eyes and hear 600 people singing together — a definite worship moment.
And in a club known for it's excessive rock and roll behavior.
Jon: Which ties in to our sound, which I think is excessively rock and roll. The way I see it, rock and roll always stands in the face of what's going on in the world. I think of myself as a farmer who waters, plants, and writes songs every day. None of the songs are my own, they just pop up and grow. And then I get to talk about them. Since they aren't really mine to take credit for, I just say, "Aren't they great? Look at them! A great crop this year!"
What inspires the writing process for you?
Jon: All of the songs are very personal and deal with issues I struggle with, but for the most part, they're about trying to understand the world around me.
To me, that's what makes the project seeker-sensitive. Was that your intention?
Jon: If there's any intentionality, it's honesty. That's something we've always tried to be. If you come to one of our shows, you'll find the same people on and off the stage. What we do on stage is fairly important, but the way we live our lives off stage is immensely more so.
What's the biggest challenge balancing that platform and your new-found connections in the mainstream industry?
Jon: We haven't figured it out yet. We have spirituality, commerce, and the arts all colliding. At first I used to see things that cause tension as something to run from or something to solve. I think the thing that causes the most tension is that we're supposed to be light in darkness. That's a tense place to be with so many conflicting elements. But we're trying to be that light in the darkness and trying to live within that tension.
What are some of your other goals?
Jon: Some people set goals for numbers of albums sold and numbers of Grammys won, but I have no control over that. We don't really set those types of goals. Our goals are much more ambiguous or [at least] attainable. Our goals are centered on being better live performers and living better [personal] lives.
A lot of what happens to you as an artist is out of your control. How do you give that over to God?
Jon: I think control is an illusion. When I look at the world and what it admires, I see it's all screwed up. Hanging out in L.A. while recording the album was like a cartoon sometimes. People would be like, "Oh, he's important so I'm going to go talk to him." That's the exact opposite of the gospel, which tells us not to sit at the head of the table and just invite people who can pay us back. When we're living with the kingdom of heaven in mind, then the things outside of our control are understood a little better.
It seems to play into the framework of your new album. What's an overall theme you'd like listeners to take from The Beautiful Letdown?
Jon: The letdown is the idea that your hands are ripped away from all the things that the earth has established. Sometimes, your fingers are torn off in the process. When all those things are stripped away and all that remains is who you truly are, that's where the kingdom of heaven lives. [Christ] didn't come for the people who have their hands on the money. He didn't come for the people who didn't need a doctor. He came for the sick, the poor, the broken, the losers, and the ugly jerks. He came for you and me, and that act is basically the beautiful letdown.
Learn more about Switchfoot at our artist page for the band, which includes past interviews and reviews. The Beautiful Letdown hits stores February 25.