Meteoric Rise
Dave Urbanski

Copyright Christianity Today International

2004

12 Apr

COMMENTS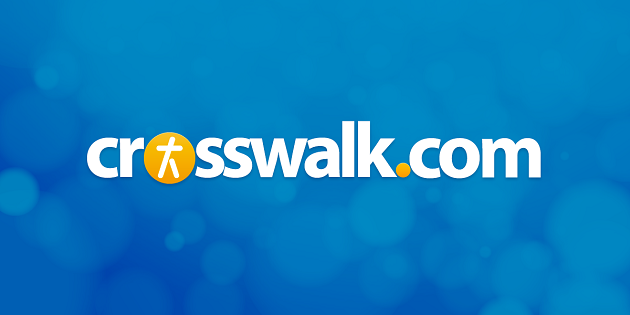 Kutless, the hard-rocking quintet from Portland with barely two albums under its belt, is already big. Best-selling new artist of 2002; three No. 1 singles; 58 straight weeks in the Top 50 album charts; 155,000 units sold of its self-titled debut (Tooth & Nail's fastest-selling debut ever); 220 shows in front of 200,000 fans … and nary a sign of slowing down. Their sophomore release, Sea of Faces, dropped a few weeks ago, and the band—lead singer Jon-Micah Sumrall (23), guitarists James Mead (21) and Ryan Shrout (22), drummer Kyle Mitchell (22), and bassist Kyle Zeigler (21)—isn't resting on its laurels. They're on the 55-day, 47-city X2004 Sea of Faces Tour that'll end just in time for two May weddings—Shrout's and Zeigler's. We caught up with Mead before a recent Salt Lake City show to talk about their wild ride to success.
Did you ever imagine your popularity would grow so quickly?
James MeadWe were definitely surprised by it. But we feel like we started during a very crucial time in our nation's history; we actually auditioned for Tooth & Nail on September 11. We woke up that day so excited, but then we were confronted with the reality of the terrorist attacks. Before long it was common to see people on prime-time television talking about the Lord; you could see people crying out to God-there was a lot of searching going on. We felt our calling was to go for it and go hard. We've had a real sense of urgency about being leaders to men.
How did your Tooth & Nail audition come about?
MeadWe were living in Portland in a house near Warner Pacific College where the other guys in the band were going to school full-time. I had a job at a skate shop called Zumiez. One day this guy walked in, and we started talking. He noticed my WWJD bracelet and asked if I was a Christian, and I said, "Yeah," and he said, "Me too." So we were talking about our churches, and I was talking about Kutless. He seemed interested and said, "My name is Seth Ebel; my brother is Brandon Ebel, the owner of Tooth & Nail Records."
Bam!
MeadYeah, so I gave Seth a business card, and we kept in touch. Even though I knew he was busy as a talent scout for Tooth & Nail, he worked it out to come to our house and listen to us practice on September 11.
What happened after you got the news about the attacks?
MeadWe were grieving, but Seth came over and said he knew it was going to be a rough day, but we should still play. So we started off with a few worship songs, then we played a few of our own. After about four songs, Seth called Brandon and said, "You gotta hear these guys." Brandon invited us to record a demo up in Seattle at the Tooth & Nail studios so he could hear more of our sound, but he said to come up really soon or else they wouldn't be able to fit us into their release schedule.
So at the same time we were praying about September 11, we were also praying about what God wanted from our band, and the answer was "go do this now." So we went up the next weekend to record the demo, and on Monday we got a call from Brandon saying he wanted to sign us.
You must have been freaking out.
MeadWe were running around in the streets, yelling and cheering. We didn't know if Brandon would like the demo or not, but we figured he would because of what the Lord told us.
So we went back to our house in Portland, I quit my job, and the other guys quit school. We settled the contract in October and November, and by December we packed up our suitcases, headed to Seattle, and recorded with Aaron Sprinkle all month.
How did loved ones react to these quick decisions?
MeadThere were mixed emotions. Some family members were scared and apprehensive to lend support to the guys quitting school, but others said they trusted us that we sought the Lord about it.
And your parents?
MeadMy parents were supportive. I didn't even bother starting college because I knew I was going to do music. I'd been in a secular band for a long time, and we were starting to grow as a group—labels like Maverick and Atlantic were looking at us. Then the drummer, Josh, and I got saved. I was 17. We started to realize it was wrong to be in the band because we were just glorifying ourselves instead of Jesus. So we quit.
And what's Josh up to now?
MeadWell, he went on as the drummer for Falling Up, who we're touring with now! And I moved to Portland right after I graduated high school in 2001 to join Kutless.
How did they know about you?
MeadThe four of us—besides Jon-Micah, who's from Medford—are all from Albany, Oregon. We all went to the same high school. Then the other guys moved up to college and started the band, and they felt the Lord wanted me to join the band, which I did.
Seems God's been working through the band from the beginning …
MeadWe've felt very comforted, as if the Lord was saying, "I know it's hard to believe, but I will take care of all of it. Don't doubt any of the miracles that are going to happen." So it is amazing to see how fast it's grown, but we just felt our calling is to be as accessible as possible, reach mainstream audiences, and be bold with our lyrics. That is our fulfilling of the Great Commission.
Speaking of lyrics, your bio notes that you wanted to write better lyrics for Sea of Faces. How did you accomplish that?
MeadWe really believe in Jon-Micah—he's a very wise man, wise beyond his years. He has incredible insight into things of the Lord. But on this album, Aaron pushed him hard. There were several times when Jon-Micah handed him lyrics, and Aaron would read them and hand them back: "No, you can do better." He really stretched Jon-Micah.
What's your favorite new song lyrically?
Mead"Passion." It was inspired by The Passion of The Christ, and it's from the point of view of someone watching the crucifixion happen 2,000 years ago, wanting to look away but wanting to watch, too. Jon-Micah hit it dead on—the fact that Christ's death is a paradox. Jesus' suffering was gruesome to behold, yet it was a beautiful thing, too. It's the greatest act of love ever.
Is keeping Aaron Sprinkle in the producer's chair a case of "if it ain't broke, don't fix it"?
MeadWe made the demo and first album with him, and we were all very happy because we're huge Aaron Sprinkle fans. So, yeah, we'd have it no other way than having him produce Sea of Faces. We just love him so much; he's an integral part of the team. The music he personally writes is so different from ours, but it doesn't matter because he can make anybody sound great. He's a genius and very underrated.
What does he bring?
MeadTruthfully he brings perfection. He always has the perfect idea to fit each song, and he takes songs we're stumped with and is able to piece them together.
Touring is huge part of connecting to fans. What have been your most memorable experiences with that?
MeadOne show in particular stands out in my mind. The parents of this two-year-old boy, Alex, said he was our biggest fan, and that he wanted to meet us. He was the coolest little kid! At such a young age you could tell he really loved God and our band. So we invited Alex to come on stage and "play" with us during "Your Touch"—he was a total rock star and had such a blast. But at the end of the night, his grandma—who was also at the show—told us how Alex's parents had been struggling with their marriage, but seeing their son have so much fun with us reminded them how much they both loved him—and how much they loved each other. So they decided to recommit to their marriage that night. That kind of reaction makes everything we do worthwhile.
For more about this popular rock band, visit our artist page. In addition to their bio and discography, you'll find album reviews, including our take on Sea of Faces. To listen to sound clips and buy the Kutless's music, visit Christianbook.com.