More Than You "Imagine"
Andy Argyrakis

Copyright Christianity Today International

2004

15 Mar

COMMENTS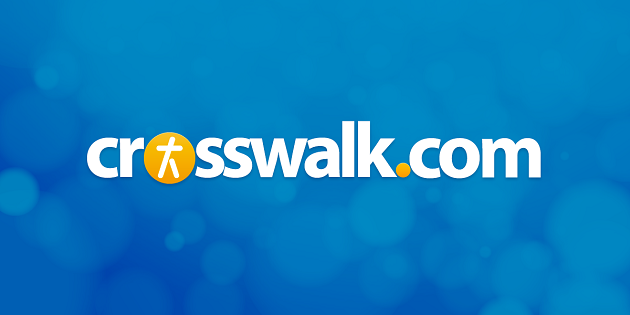 For a bunch of humble Texans who write songs steeped in worship and seem unimpressed by fame and star power, sitting near the top of the Billboard charts with the likes of J-Lo and Justin might seem highly unlikely. But MercyMe's smash "I Can Only Imagine," with its wondrous portrait of heaven, has connected with radio audiences of all faiths—not to mention providing witnessing opportunities with CNN, The Los Angeles Times, and other secular media. But there's more to MercyMe than "Imagine." This band has much to say about impacting listeners beyond the church, and a brand-new musical endeavor they hope will have equal influence. Here's more on that mainstream whirlwind—plus a sneak peek at MM's upcoming project Undone from lead singer Bart Millard and guitarist Mike Scheuchzer.
Considering the overwhelming response at radio, how have you seen MercyMe's music reach out beyond worship circles?
Bart MillardWe get a lot of people at shows that have never been to church and came because "Imagine" really did something to them. We always do a plan of salvation, which we're used to doing in church settings, but it's just amazing when people will be moved by it in a concert setting. We've heard from many people that they've just stumbled upon the show after being familiar with "Imagine" and leaving with a completely different outlook on life.
Mike ScheuchzerWe've received e-mail after e-mail, telling one amazing story after the next. A mainstream radio station forwarded us an e-mail they received from a woman who said that hearing "Imagine" on that station changed her life. It had come on that pop station one day and she had to pull over off the road and just started crying. She had been an atheist, and just listening to the song made her realize God loved her and that one day she would die and move on to the afterlife. Before the song hit mainstream, there were always people we knew who said it ministered to them, but to hear stories from those we'd never met, in cities we'd never played, shows just how big God is.
Your Imagine Tour [with Amy Grant and Bebo Norman] has expanded your audience even further. How has that tour connected with people?
ScheuchzerIt's worked out well. Bebo sets the tone for a really worshipful set, and then Amy goes into her set, which is just awesome. Our set comes along, and since we've never been ones to move around that much on stage, we've used video to compliment the music. There's quite a bit of production and lights, which hopefully aren't a distraction from worship, just a compliment.
Were all those production elements an attempt to raise the bar for Christian artists in concert?
ScheuchzerNow that we've had mainstream attention, we don't want to bow down to it, but we do want people who've looked down on Christian music to think of it as a notch above. We want to show them that God is creative and as Christians we can step it up and take notice. We're spending so much [money] on this tour, we're probably not going to make much, but if it changes people's perception, it's worth it. People have been trying to talk us out of spending so much, since we do need to pay bills and all, but we're committed to making it the best we can.
The tour's also been an introduction point to new tracks from Undone. Tell me about the first single "Here With Me."
ScheuchzerThere's been a really good early response. The thought of a straight-up worship song going to mainstream would normally be unheard of, but this is an exciting time to be in the faith. There's more of an embrace, with Mel Gibson's movie and Christian artists like Switchfoot and Stacie Orrico with mainstream pull. God is setting people up in places to make moves. We're waiting to see what he'll pull with us next!
Another key track is "Homesick," which some are already heralding as the next "Imagine." What's the story behind that song?
MillardMy brother-in-law, who was 20 years old, was killed in a car accident January 3rd of this year. Around that time, I went through a four- or five-week period where eight people passed away that I all had ties with. I was beat down, and his passing was the most unbearable pain I've ever felt in my life. It talks about getting the raw end of the deal when your loved one passes on and you stay here with the pain of not having them. Of course, having that person as an investment in heaven really makes you homesick all the more. We're just passing through this place, and heaven is our ultimate home. I never intended it to be a sequel to "Imagine" and I'd trade it in a second to have him back.
Did all the previous attention force you guys to be more diligent in the studio?
MillardWe've approached it with integrity, which is something that you need; otherwise you shouldn't be doing this. We've always been a rock band at heart, so I think you'll see a little bit more progressive, mainstream music influence coming in. We've also spent more time and money on production and have wound up with a record we're really proud of. On every record, usually there's a song or two that are a bit weaker, but right now we're pretty excited about all of them.
ScheuchzerWe wanted to make the best record we could because the world is watching. We needed to make something on par with the Matchbox Twenties of the world. We've worked our butts off to bring glory to God. I think we've been less lazy now coming off a career that's mostly been cemented in Christian music.
What type of pressure comes with the "one hit wonder" tag line often thrown around in the mainstream?
MillardI think there's a personal pressure, never from the label or anybody else. Having that kind of success does stretch you out personally and makes you want to continue doing well, just because so many people are working for us. We have a crew, a label, and a road pastor that are a part of making this work, and we want to be able to keep them around.
ScheuchzerWell, hopefully trying our hardest and following God's lead will make people latch on once again. Honestly, I was thinking lately about the mainstream labeling that can come from having a huge hit out of nowhere, but I was reassured from a recent conversation I had with tobyMac. He said, "There are no one-hit wonders in Christian music because they're the most loyal listeners in the world." I'm not worried about losing our job per se in the Christian world. I just want it to be known in the mainstream that we haven't settled and become content musically.
What can we see beyond the record in terms of bridging worship music with popular culture?
ScheuchzerWe want to tour with Smitty [Michael W. Smith] again and we're working on the schedule right now. The hope is to have a festival style setting in outdoor amphitheaters and just present a time of worship. He's always had mainstream appeal too, so that should hopefully draw more people in the presence of worship we're seeking to create. Worship's become a much broader thing than just singing. To us, worship's become lifestyle; it's an attitude of the heart that's more than what's on PowerPoint for us. It's fun to see God redefine it for us and it's really cool to see how it works on radio and in concert settings.
Undone, MercyMe's highly anticipated follow-up to Spoken For, releases on April 20, 2004. For more about the band, visit our artist page, where you'll find previous interviews and reviews. To listen to sound clips and buy MercyMe's music, visit Christianbook.com
Concert photos by Andy Argyrakis