Singer, Author, Actress
Mark Moring

Copyright Christianity Today International

2004

16 Feb

COMMENTS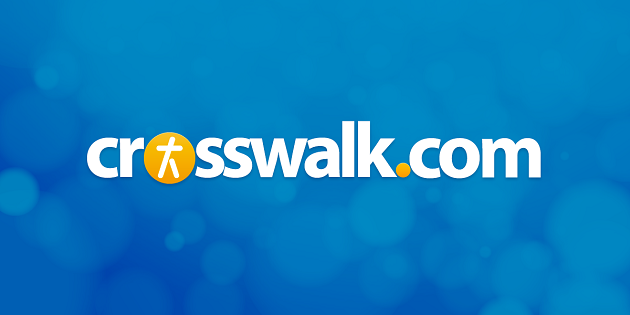 Long before it became a fad, Rebecca St. James was into worship music. When she recorded Worship God (ForeFront) two years ago, she wasn't just joining the crowd of newcomers to the worship music scene. Then she released a greatest hits album last year, and now St. James brings another offering to the worship table, a 9-song EP titled Live Worship: Blessed Be Your name. We recently caught up with Rebecca on her cell phone, where she bragged about wearing shorts and a T-shirt on a sunny, 75-degree Nashville day while we in the Chicago burbs were braving sub-zero wind-chill factors. We decided not to hold that against her, and had a nice conversation anyway!
It hasn't been all that long since you did Worship God. So why another worship album now?
Rebecca St. JamesI've been thinking about doing a live worship album for a long time. I grew up being impacted by the power of live worship. And there's something very powerful and very real and inviting about hearing thousands of people worship God on a CD. It just draws you in and makes you feel a sense of unity and community. And the timing seemed right to do this now.
This was recorded at one of your regular concerts. Did you do anything special that night for the recording?
St. JamesFor the most part, it was a pretty regular tour stop. We did two new songs, so we taught the audience those songs before we sang them, so they would be familiar.
What new songs?
St. JamesOne was Matt Redman's "Blessed Be Your Name," and some people knew that one already. The other was my new song, "I Adore You," so we had to teach the crowd that one from scratch. That was awesome. It was only like the second time I'd actually sung the song live, and the first time I'd ever heard a crowd sing it. That was a very powerful moment for me.
Tell me about "I Adore You."
St. JamesIt's kind of a power ballad. It starts out very simply, then builds into a pretty big, worshipful track. I wrote it a couple years ago, even before Worship God, because my heart was growing in that direction, wanting to do more worship in my concerts. The song just kind of hung around in the back of my head for a while. We were looking for a couple of new songs for this live worship album, and I sang it to my A&R guy at my label, and he felt that we really needed to do it for the album.
Do you think the CD caught the vibe of the live show?
St. JamesAbsolutely. We have kind of a modus operandi for me in my ministry, and that's a commitment to being very real and authentic—mistakes and all. So even though we might make a few mistakes in a live show, we don't clean them up for the final project. We want people to hear this and think, This is the real deal. I want people who might have been there that night to think, I remember that. That was what I experienced that night.
A lot of artists are coming out with DVDs of their concerts. Is that in your plans?
St. JamesWe didn't film that particular night, so no, it's not in the immediate plans.
Your last pop album, Transform, came out in late 2000, and I hear your next one may not come out till early next year. That's almost five years between pop albums. Why so long?
St. JamesI've had albums coming out—a worship album, a "best of" album, and now a live worship album. To try and do a normal pop album on top of all that would have just killed me. I just couldn't do it all-touring, and writing a book, and doing everything that's required. It's more of a timing thing. There's just a lot going on.
So, your next album will be a pop album?
St. JamesYes, absolutely. I'm already starting to write and explore ideas.
You mentioned writing a book. Tell me about that.
St. JamesIt's called SHE, and it's coming out this fall (Tyndale House). SHE is an acronym standing for Safe, Healthy and Empowered. For years, I've had a passion to write a book for women, addressing some of the pressures we feel as women in the 21st century. How as Christian women do we handle life biblically? I've had this idea for at least three years. And I wanted to write it with an older author, someone more experienced and with a different life experience from mine …
[Right on cue, Rebecca's cell phone indicates another caller at this point. It's Lynda Hunter, a noted Christian speaker and author—and Rebecca's co-author for SHE. Rebecca doesn't take the call, but laughs at the timing.]
St. JamesCan you believe that? She calls right when I'm talking about her! I'm leaving tomorrow for Colorado Springs to spend six days with her work on the book some more. She's just awesome. Some time ago, we spent some time in a cabin in Breckenridge, Colorado, asking God for some direction for this book. We said, "God, we need a title. We don't have anything we feel completely great about." We went out to dinner and still had no title. We prayed some more. Back at the cabin, we threw around some more titles, and SHE just came to mind. We liked the simplicity of it, and we knew right away it was the right title.
Tell me a little more about the book.
St. JamesWe mapped out nine different subjects, three under each of the titles of Safe, Healthy and Empowered. We asked, "What are the lies that culture has tried to make us believe, often successfully? And what is the truth that combats those lies that Satan has sewn through culture?" Hopefully, it's going to be a real impacting book. I really pray God uses it.
Your previous book, "Wait for Me," was targeted more to teens. Is "SHE" part of a bigger plan to reach an older audience, especially as you head into your late 20s?
St. JamesI don't think so. I'm not seeing it that way. As I get older, obviously my audience will shift some, but I think my primary heart is for the family, with an emphasis on young people. And on my next album, my music, if anything, is going to get younger, more edgy, more rock. So, while this book is targeted more at young women, there will be a follow-up "SHE" for teen girls about six months later.
Last fall, you played a role in the rock opera !Hero, sort of a Broadway-type thing. I hear you enjoyed that so much that you're hoping to do more acting gigs.
St. JamesEver since I was about six years old, when I saw The Sound of Music in Sydney, I've wanted to do that. I wanted to be in The Sound of Music.
You wanted to be Maria?
St. JamesNo, Greta, the littlest one. I would lead my friends around the playground singing "Do-Re-Mi." I was really into it! And I did a few musicals at my church. With my music career, I really haven't had much time for acting, but it feels a very natural thing for me. I especially enjoy coupling the acting with the singing, like in !Hero.
What's your next acting gig?
St. JamesI'm in a VeggieTales video called An Easter Carol. I play a music box angel named Hope. You'll have to check it out!
Rebecca St. James' latest release, Worship Live: Blessed Be Your Name hits stores February 24. Visit Christianbook.com to listen to sound clips and buy her music. For more information on Rebecca, including an archive of previous interviews and reviews, visit our artist page for her