The Hardcore Blues
Andree Farias

Copyright Christianity Today International

2005

12 Sep

COMMENTS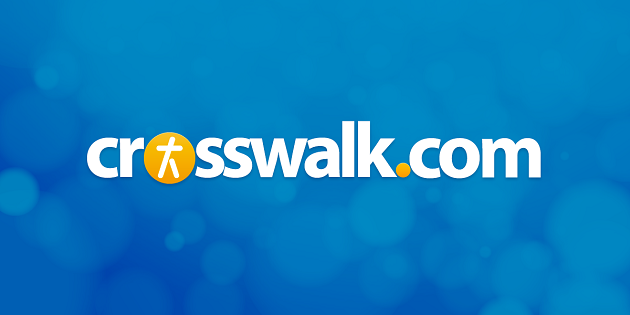 It's only a matter of days before the lease on the legendary New York club CBGB's expires, and the building owners won't renew it. They don't care that the Ramones, Television, Mink DeVille, and a host of riotous punk bands once graced the stage of the self-proclaimed Home of Underground Rock on the seedy corner of Bowery and Bleecker in lower Manhattan.
Swedish rock foursome Blindside doesn't care either. They just want to go home.
The band just ended a month-long stint of shows supporting their most recent release, The Great Depression (DRT Entertainment), and today's gig at CBGB's is a one-off appearance they're doing "for fun." It wasn't promoted. It wasn't on their website. There was very little information about it.
It's not surprising then that I have a hard time finding them at the hole-in-the-wall facility. (CBGB's really is a hole in the wall.) There are countless posters and poster remains covering the walls and ceiling. Lighting is poor. Uneven floors make you trip. The stage looks as though it's about to collapse. There are nondescript, growling hardcore bands opening for Blindside. I really don't see the allure of the place.
Lori, the band's tour manager, knows little of their whereabouts. She finds her way backstage and checks the bathroom to no avail. To make matters worse, her cell phone battery just died, and there's no way for her to get in touch with the guys. She's visibly nervous and advises we go outside. Finally we spot them.
All four band members are standing on the corner opposite CBGB's. I had actually passed right by them on my way to the venue but failed to recognize them. It must have been the hats or the fact they were all on cell phones and had messenger bags strapped to their backs. They looked as though they were waiting to be picked up for the airport. Not too far from the truth, considering their plane back to Sweden leaves the day after.
We go to a nearby coffee shop, where we talk about why the day's show is the last thing on their minds.
"It's mostly my wife," says vocalist Christian Lindskog who, prior to the interview, was filling his wife in about the day's events. "[It's] just everyday stuff to catch up. When you talk like that every day, you almost run out of subjects to talk about."
Drummer Marcus Dahlstrom is a bit more jaded about catching up with his loved one.
"I'm sick of talking on the phone. I just want to hang out with my wife. After a while it gets pointless, not because you don't have anything to say, but because you just want to be with her."
Since making it big in 2002 with their Elektra debut Silence, the demand for live shows has increased, and the band's touring routine has been set in stone—tour for one or two months, go home to their loved ones for a week, then resume touring for another month or two. Soon they go home, and in a matter of days it's back to the U.S. for another round of shows, this time on tour with modern rock act Trapt that runs through November.
It's not the quartet's choice, and they hate it with a passion, but it's something their wives, friends, and relatives are willing to deal with when considering the big picture.
"My wife sees that we're not pursuing the rock 'n' roll dream anymore," says Lindskog. "She sees that it's about something greater. That's what prepared her to make this sacrifice. We do bring our loved ones on tour whenever we can."
Sounds of Silence
Formed in 1994 in Stockholm, Sweden, Blindside is quite an atypical group considering they come from the land of girl-fronted pop, the same country that gave us ABBA, Ace of Base, and The Cardigans.
The quintessential hardcore frontman, Lindskog, is a lanky, towering, six-foot-plus mouthpiece who can transform his prayerful, meditative coos into guttural, blood-curdling shrieks in the same breath. Guitarist Simon Grenehed, on the other hand, is nothing like his pensive interview persona. He manages to squeeze indescribable squeals out of his six-stringed instrument, all the while gyrating and doing air kicks onstage. By the time the multi-tempoed, offbeat rhythm section provided by Dahlstrom and bassist Tomas Naslund kicks in, you have a group that transcends the more conventional stateside fare.
Not bad for four childhood friends with no prior musical background. Not long after forming, they started to shop around their demos, landing a deal with indie, Seattle-based label Tooth & Nail, which released their self-titled debut in 1997.
Fast-forward to their major-label glory days, which began with the revolutionary Silence in 2002 and the more progressive About a Burning Fire in 2004. Both albums released to favorable reviews, and high-profile tours with the likes of Linkin Park, P.O.D., and Hoobastank only served to elevate their status.
On the heels of Fire's release, this ever-growing status allowed the band to launch their own headlining tour, the aptly-titled Internal Storm Tour, with guests MewithoutYou and The Kick. But this became a blessing and a curse.
"We bought a bus, and twenty minutes into its maiden ride, we crashed, recollects Lindskog about the beginning of the tour. "Our tour manager was driving. It was a combination of human error and faulty brakes." But it doesn't end there.
At the tail-end of the tour, someone broke into the band's van while the guys stopped to grab a bite to eat. Literally in ten minutes' time, the burglars took all their belongings, including instruments, gear, computers, money, and even passports. However, the foursome wasn't dissuaded from their purpose.
"That tour was very successful in a lot of ways," affirms Lindskog, who was the only member lucky enough to retain his passport after the robbery. "It sounds really tragic when you just focus on the crash and the robbery. But we actually had the most amazing and fun shows ever as far as crowd reaction and people singing along like crazy. It was a very special tour."
Even for a band that comes exclusively to the U.S. to play shows in order to support their families—the Swedish rock scene is too small—what was lost during the Internal Storm Tour wasn't the most important thing for the band. The loss of memories was.
"The biggest thing wasn't the money we lost," says Grenehed, a man of few words compared to his more vocal band mates. "But they took computers, cameras, pictures, personal things. Memories of the places we've been."
"Of course we were bummed. There's no doubt about it," interjects Lindskog. "But I was sitting at Starbucks the day after, in the same stinking jeans I'd worn during the show the night before, and I thought, 'Coffee still tastes good. The sun is shining. I'm going home to my wife. She loves me. Everything is not so bad.' "
The Great Depression
Right now the group is getting the word out to the masses about their new album, the mysteriously titled The Great Depression. The title stands for something meaningful, but it originally started simply as a title that had a nice ring to it.
"We thought it sounded cool," explains Lindskog, while taking a piece of Dahlstrom's giant chocolate chip cookie. "We kinda regret naming the album that, because now we have to explain what it means every time."
Initially fueled by a World Vision-sponsored trip that Lindskog and his wife took to South Africa—the band invites fans to sponsor children through the charity after the majority of their headlining concerts—the overriding theme of the album eventually became more than just an explanation about the poverty and misery they saw there.
"The great depression is an observation about the world we live in. We all feed ourselves with stuff that's so empty," says Grenehed of the record's subject matter. "We live in an iPod world in which we constantly surround ourselves with noise, whether it be Internet, TV, or radio. It's a high-speed world. We can do almost anything in no time. We rarely sit down and have quiet time. People desperately search for meaning. That's where the great depression comes in. It's actually positive. When you reach the bottom, where do you go?"
Lindskog adds: "We're pursuing distractions. Pretending, living in this bubble where it seems like we're never going to die. But we are going to die. The great depression is basically asking that question, 'Where are we going, and why?' "
"For us, everything about Blindside is written from a spiritual foundation," Lindskog adds. "We were caught up in the same thing recording this album. Everyone was distracted and asking, 'Where are we going?' Working, working, working like crazy. It was almost like, 'Why are we doing this?' We got caught up in ourselves. But at the same time, we know we're not forgotten. There's an inner peace that Someone's taking care of us. That's what brings us out of the depression, the only thing that brings us out of the depression."
Back at CBGB's, there's quite a healthy number of Blindside aficionados standing expectant in front of the stage. After some delays involving a faulty tom drum, Dahlstrom finally gets the flavor he wants after long minutes of sound checking. The band takes the stage and unflinchingly rips through a roaring, abbreviated nine-song set of their greatest hits. Short but sweet, it's a deserved coup de grace for this new phase in the band's cacophonous career.
The tour is over and the next stop is the airport. Judging by the sound of things and the copious amounts of sweat and energy they exude, the group doesn't give the impression they're about to hang it up for a brief hiatus. But they are, and they're all the happier because of it.
© Andree Farias, subject to licensing agreement with Christianity Today International. All rights reserved. Click for reprint information.