A Two-Way Street
Russ Breimeier

Copyright Christianity Today International

2005

7 Mar

COMMENTS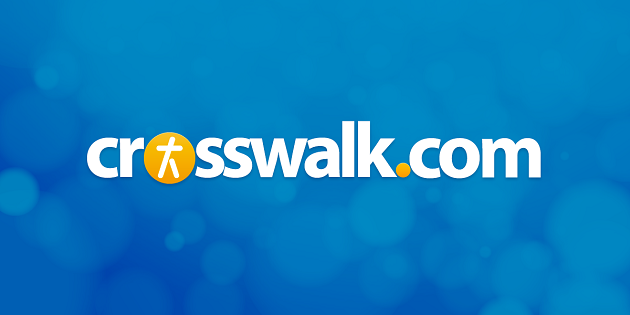 As one of today's most successful and beloved Christian artists, Rebecca St. James is no stranger to audiences. But some might have been surprised to learn that St. James, 27, quietly experienced burnout and fatigue a few years ago. When artists struggle, where do they turn for guidance and encouragement? In St. James' case, to someone like Evie Tornquist. A pioneering Christian pop artist from the 1970s, Evie—like Rebecca—rose to stardom as a teenager and faced many of the same struggles before retiring in 1981. So naturally, the 47-year-old wife and mom also makes a perfect mentor for St. James.
Tornquist was inducted into the Gospel Music Hall of Fame in February 2005, with St. James on hand to present the honor. Christian Music Today was on the scene and had a chance to chat with both legendary ladies about mentoring and ministry, capturing a snapshot of their wisdom and friendship.
Rebecca, how did you first come to know Evie?
Rebecca St. James Well, she actually knew me before I knew her! Because she held me when I was just a baby …
Evie Tornquist When she was about a year or two. I was in Sydney for a concert tour. Her dad and uncle had a band, and we were all performing together at the Sydney Opera House.
St. James So Evie was always a household name for me growing up. And my parents spoke highly of her from their experiences. [Rebecca's dad was a concert promoter in Australia.]
Later on in life, when we were doing my tours in America, Evie would visit our shows with her family when we came through Florida, as far back as '96 or '97 for the God album tour. And we got along well as kindred spirits with similar personalities, similar giftings, a love for people, and of course, a love for God and a desire to please him.
So how did you come into a mentoring relationship with her?
St. James About three years ago, I began to sense a need for a mentor. There are certain things within the music business—pressures of the platform that I face—that are unique for me. Family, friends, and other people in the industry can try to be there for me and understand, but because they haven't walked exactly where I'm walking, they can't completely relate to my situation.
So I started praying about that, and Evie came to mind. But I kept thinking, Oh, she probably doesn't have time for that. But God kept putting it on my heart for a couple of months, until I finally felt the need to go for it and call her about it.
As it turned out, she called my dad back the next day to say that she was in town and would love to meet with me. Now she's almost never in Nashville—she happened to be available because she was recording a Gaither video. It was such a miracle! We met up at the Opryland hotel …
Tornquist … and hardly slept that night, with all the talking. She even lost her wallet in the lake inside the hotel, so we went fishing for that. (laughing)
St. James (laughing) That's right! [Our relationship] has been so enriching to my life. I can't even begin to describe how beautiful it is to know that somebody really understands what I feel and the pressures I face—to pray with me and talk about all that with me because she's been there herself.
How often do you keep in touch?
St. James We talk to each other often, mostly over the phone and e-mail, but we do get to see each other maybe a couple of times a year.
Evie, tell us about your beginnings as a Christian artist.
Tornquist I started starting singing with my mom when I was three or four, and I came to understand at an early age that music was a message more than anything else. I knew all along that I wanted to sing with a message that would change lives, and that I wanted it to be done with God's help in a way that would touch people on a deeper level.
I also remember as a little girl being moved to tears when I listened to Jack Holcomb. I'd go to those Southern Gospel all-night sing-ins, hearing the likes of The Goodmans and The Speer Family. At a young age, I remember praying, "Lord, if I can sing, I want you to use me like that."
One door opened after the next, and it's just been a wonderful privilege to see how easily things transpired according to the Lord's time. It was just a joy to walk into that, and still see God using music to change lives today.
Is it still an important part of your life today now that you're retired?
Tornquist It is in the sense that I love to sing to the Lord every day. And I love to listen to music.
Such as?
Tornquist I listen to just about everything. I love the edgier, rocking stuff …
St. James Her son is into hardcore Christian metal!
Tornquist Absolutely! I love anything and everything, particularly when you can tell from the words and music that their heart simply wants to honor God.
Well, I won't hold my breath for a grunge rock record from Evie Tornquist. How do challenges for Christian artists today compare with the way it was back in the '70s?
St. James I think in some ways it was harder for Evie, because she was a pioneer, whereas I'm almost reaping the benefits of what she helped establish. A lot of things are easier today.
She was just telling me about how happy she was to go out on a tour with buses. Back in her day, it was just her flying from town to town and performing to [pre-recorded] tracks. I don't know how she did that for so long—I wouldn't have survived. I mean, I've sung to tracks and I started out in a 15-foot van before upgrading to a motor home and then a bus. I guess we all pay our dues initially, but she's a stronger woman than me.
Tornquist I was very much alone when I was on the road, whereas Rebecca has the wonderful privilege of touring with her band and most of her family. Her support team is with her, but for me, my support team—my family, friends, and spiritual mentors—was typically at home.
That had to be tougher back then, and yet they're things that artists still face today.
Tornquist The issues of the heart have been the same since the beginning of man. The struggles that Adam and Eve had are the same that we've all had and always will until the next life. The challenges I had in the '70s, Rebecca has today. Jack Holcomb had them thirty years before me and whoever is next in Christian music thirty years from now will also face the same issues.
St. James We talk a lot about expectations—our own high expectations, but also dealing with those from other people. In this kind of ministry, people expect you to always behave the same way in person as they see you in the media. You're not allowed to have a grumpy day or be reclusive, because if that's the one time they experience you, they'll think that's how you really are, even if you're just having a bad day. That weighs on you because you have to be "on" all the time you're in public. There's not a lot of time to be "off."
Thankfully, Evie and my family remind me that it's not about me, or even how I'm feeling, but rather about putting the focus back on God—"Lord, this is for you and all about you. How can I abandon myself to your plan today?" When you let that soak in, the pressure's off.
What's most rewarding about this mentor relationship for each of you?
Tornquist For me, it's a wonderful two-way street …
St. James I don't know how that can be …
Tornquist Ah, but Bec, she's my dear friend. It doesn't matter that I'm her mom's age or that she's young enough to be my daughter. I learn from her, and she reminds me of the truths of the Lord. When we talk, it's always, "What's going on, Ev? How can I pray?" She gives me great encouragement and so much more.
St. James Wow, but I feel like she gives to me all the time, and I know she's praying for me always. I can call her at any point and share anything with her, knowing she'll give nuggets of wisdom in return. That voice of understanding is priceless and so valuable to my life.
Tornquist What I appreciate about Rebecca is that here's a gal who is traveling the world and so well recognized. Yet knowing her as well as I do, it gives me great hope to know that there are servants' hearts like Rebecca's at the top of Christian music today. It's remarkable to see the real thing with such a God-focused attitude, because that can so easily be skewed in another direction.
St. James One of the things that really drew me to Evie was her joy. So many people in the spotlight let their joy slip away the longer that they're in it, becoming jaded and cold as they let it become about them. I know because I began to feel my joy stealing away because of the challenges I face. Evie's an example of somebody who maintained the joy of Jesus after weathering a career in Christian music. I wanted her to help move me through the waters so that I too could come through with that Jesus joy.
Evie, what does this Hall of Fame induction mean for you personally?
Tornquist In all humility, with a heart full of thanksgiving to the Lord, I'm grateful for all the people I've had the privilege to minister with and to. It's just a time to say "Praise Jesus, Hallelujah!" What an honor to carry the name of Christ.
This Gospel Music Hall of Fame thing is fun and it's wonderful to look back, but I'd much rather look ahead. As long as Christ is preached and today's artists maintain spiritual and personal integrity, I don't care who's popular.
St. James On that note, we're singing "My Tribute" at the end of our medley tonight. I've teared up almost every time we've practiced singing, "How can I say thanks for the things that you have done for me." That's the heartbeat of both us, that we are above all saying, "God, how can we say thank you for your graciousness and your love towards us?" The Bible talks about laying our crowns down at his feet, and I don't think that's just about heaven. That's about now and all of this.
Learn more about Rebecca's personal struggles and her new book SHE in this cover story from Today's Christian Woman magazine. To learn more about her past work, visit her artist page on our site.
Christian artist Joy Williams also talks about the benefits of a mentoring relationship in this article. To learn more about Christian mentoring, click here