Worth the Effort
Andree Farias

Copyright Christianity Today International

2005

9 May

COMMENTS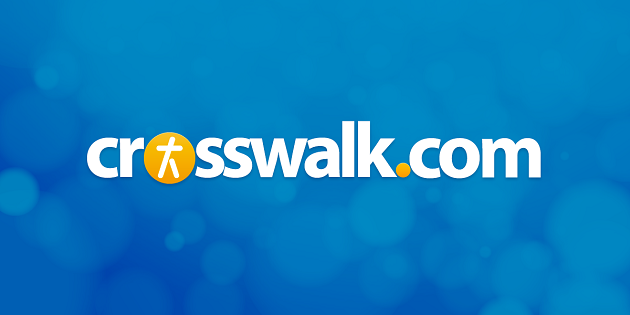 "Little did I know that I almost let you go, until I caught a glimpse of life without you." Those words came at a moment when Linford Detweiler and Karin Bergquist's marriage was at a standstill, at a time when the husband-and-wife team Over the Rhine almost lost its husband-and-wife distinction. It wasn't until the couple decided to put everything on the back burner—including the music-making aspirations that first brought them together—and work on each other that things started to look up. The result was Drunkard's Prayer (Back Porch), their most personal work to date. Christian Music Today recently caught up with Bergquist to discuss this season in their life, and how, because of it, she's more in love with her husband than ever before.
I heard you're moving.
Karin Bergquist We're moving! We're not really leaving Cincinnati, just the city portion of it. We purchased a tiny farm about an hour from the city center. We're just at a place in our lives where we've lived in the city for about 15 years, and it's been fun and great. We have a lot of memories here. So we're not going that far from our community. But we do have to think of ourselves as sort of the country extension of where we live. When you travel and you tour from city to city, and hotels, and noise, and people in your face 24/7, it's fun. But at this point we feel, when we get home, that we kinda want to be home, far from the hustle and the bustle and the maddening crowds.
That's the perfect segue to start talking about Drunkard's Prayer. I understand its inspiration arose from a desire to move to something better.
Bergquist Linford, my partner and I, have been doing band and music and this small business for about 15 years now. We have also been a couple for almost that long. We're both pretty driven people. The MO when we started the band was, "We're not going to quit this thing until we've achieved what we've set out to achieve, or until we're in the streets." And that's the type of people that we are.
Workaholics, in a way?
Bergquist Yeah, you could say that. Definitely. And I totally accuse my husband of that (laughs). We put so much energy into trying to make it happen. Money. Time. Effort. But we weren't aware of the strain that it was actually putting on our relationship. We were constantly taking withdrawals from that bank account, and making all the deposits into the band and the business. So the relationship basically went belly up. It went bankrupt. It sort of snuck up on us when we realized it, neither of us really feeling that we had the tools, whether it was because of our upbringing or we saw growing up. We didn't feel we had to tools to repair, let alone maintain, our marriage.
First of all, we had to decide, "Was it worth salvaging this?" So fortunately, through prayer, our friends, our families, and hundreds of strangers, God took us by the hand and told us that it was basically worth saving. So we made that decision, started looking after self, and just got a good counselor. [We started to] try to understand what a good marriage looks like. What it takes to maintain that.
Who first realized the relationship needed maintenance? Was it a shared responsibility? Yours? Linford's?
Bergquist I think some men are going to cringe at this, but typically it is the female in the relationship that notices it more. At least, we notice it first and probably communicate about it more frequently because we're communicators. It's part of our makeup. I have no problems with stereotypes as long as they're accurate (laughs). That one's dead on! I was probably the one initially to say, "Something's wrong."
But you guys were on tour together. You saw each other every waking moment. Why still the disconnect?
Bergquist We would tend to put everything else first. The way we were both raised, you want to be nurturing to the community that you're traveling with. There's people in your face 24/7. So we always try to take care of everybody, making sure everybody's happy and comfortable, enjoying their job. But I think what we ended up doing was, we would put everything out to the audience first, and everything out to the crew and the band. But we never saved anything for each other. We'd get back to our room at the end of the day and we'd just be spent, with nothing left.
So we had to learn to really put each other first. We had to learn how to reprioritize where to put our affections, for God and each other, first.
So how did he take it when you said, "Something's wrong"?
Bergquist That was part of the weak link in our relationship. We didn't know how to communicate well enough for me to say, "Something's wrong," and for him to say, "OK, then let's do something about it." We underestimated what that looked like. It was more like me saying, "Something's wrong," and then my partner saying, "We'll fix it when we get home." It's naïve, but it's not all that unusual for young couples to underestimate what's involved in maintenance and repair of marriages.
However, I will say that, after repeated attempts to connect—and really not knowing how to connect—I had to do something drastic and say, "I'm not really being heard. What are our options here?" So it came down to a drastic move on our part. We had to walk for a while without each other to fully appreciate what that was going to look like.
What do you mean by "walk without each other"?
Bergquist Well, we separated. But we realized we couldn't be separated with all of this hanging in the air.
Did that serve as the catalyst for the song "Little Did I Know" [a song about what life would look like without the love of your life]?
Bergquist Linford wrote that. It's kinda funny because [at that point in our lives] we were half living at our house, half living in hotels. One would leave and the other one would stay. Typical separation routine. And I remember one day walking through the house and he was playing this song on the piano, but I didn't know the melody and I didn't know the words. But I just knew intuitively what that song was about. I felt the spirit of it. I was so mad, because it got to me. I was simultaneously moved to my core and furious that I could still be moved like that. My guard was way up. I kept ignoring it. By then counseling had started to progress. Our relationship started to heal. So I said, "All right, what are the words of that song?" And it's even hard for me to sing it today.
How did you react when he gave you the words?
Bergquist Oh, I bawled (laughs).
Songs like that and a couple of others give me the sense that I'm peering into something I'm not supposed to. Somewhat voyeuristic, if you will. Was that your intent?
Bergquist We've tried to find a good balance there with boundaries and privacy, yet being honest in what we do. Hopefully it will affect someone in a personal way along the way. But we weren't to be all that "naked," if you will. It's very hard to talk and write about something so personal. The songs were sort of self-revealing. And when we realized how personal the record was becoming, we thought, "Maybe it's supposed to be that way." God will bless it and use it. I still want people to hear it.
Artistry is often self-serving. Would you say you want Drunkard's Prayer to be a chance to minister, as well? To help people in a similar situation?
Bergquist I'd love that. If God chooses to use it, that'll be the ultimate blessing. We haven't had great mass success. The kind of success we have, we've had enough to live off of what we make, and it's wonderful. [But] when people send us letters and e-mails, or tell us after a show how much a song has meant to them, that's everything to us.
You mentioned going to counseling sessions. Were there any "A-ha!" moments? Revelations that made you go, "So that's why this isn't working"?
Bergquist Tons! (laughs heartily). Sometimes it's just really helpful to have someone who's a step ahead of you, to help you label something, to identify it. Because then you can go, "Oh, that makes sense." And then you can put your finger on it because you have a name for it. It becomes more obvious to you, and you can start working with it. It's stuff that's out there, that feels intangible. It's like being blind and looking for the Braille. You need someone to place your hands on it so you can read it.
Was it a Christian counselor, or just a regular marriage counselor? Does it make a difference?
Bergquist Ours is a Christian. And it does make a difference. [He looks at] the things that are important, the things that matter. If you're pursuing your faith as a lifelong transition and a lifelong walk, then you're going to want to choose your stepping stones carefully. So I think that, having a counselor with shared beliefs is important. Also, it's important to connect with your counselor on other levels. Maybe not culturally or emotionally. A good therapist has to meet you where you are. Christ did that. I think, musically, that's what my husband and I have tried to do. Early on, my husband and I decided that we'd play shows anywhere we were asked, so that anybody in the street could walk in. A good counselor does the same thing.
Now that your marriage is healed, what's the biggest thing you've learned?
Bergquist It involves lots of daily deposits. And I think we just had to start all the way at the bottom. We're all-or-nothing people. So we got down to nothing and decided we really wanted to save it. Make it work. Put a lot of hard work into it. So it's come full circle and we're both completely … Ah, I don't even know how to describe it, but we're both completely thrilled and relieved and blessed and better than we ever thought it could be. So now that we know what to do, we're doing those things.
Would you say you've regained that "first love" the Bible speaks about?
Bergquist I would say it's even more than that, because it's such a deeper love. First love is an amazing, wonderful thing. But later something deeper has to happen. My husband and I have been talking a lot lately about how it seems like, when God wants to take you to a better place, there's always a wilderness that you have to go through. That was very true in our relationship. There are things in this life that God invites us to participate in. But there may be a price that we need to pay to participate in that. It's a hard understanding to get your head around that. But when you walk through it and get to the other side of it, you count it all joy.
It's really a blessing that we don't live in a magic world where consequences don't hurt. God knows what we need, even though we don't. That's what Linford and I needed. We needed to see it from the bottom. And God went through it with us.
For more about Over the Rhine, visit our artist page for this duo. There you'll find past interviews and reviews, including our take on their recent album, Drunkard's Prayer. Visit Amazon.com to listen to sound clips and buy their music.
© Andree Farias, subject to licensing agreement with Christianity Today International. All rights reserved. Click for reprint information.