'We're Not Goofballs'
Andree Farias

Copyright Christianity Today International

2005

2 May

COMMENTS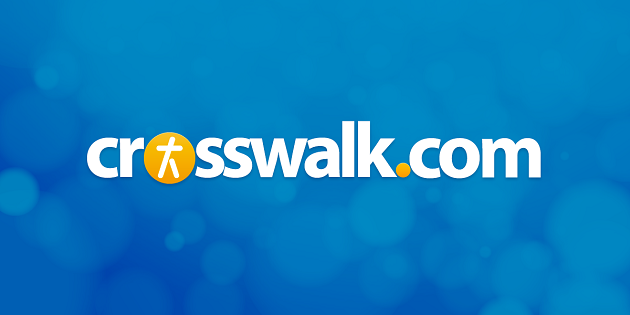 Given Matt Thiessen's gift for lyrical wit and clever turns of phrase, one might expect Relient K's frontman and chief songwriter to be, well, witty and clever and eloquent round the clock, including conversations and interviews like this. But even Thiessen admits he's somewhat "boring" in person, not nearly as articulate as he comes across in his songs, which exude an air of charisma and nonchalance that sets the band apart from other more conventional pop/punk affairs. Still, we openly talked about the band's transition from silly to serious, their exploration of new avenues for their music, and how they really feel about touring with Good Charlotte and Simple Plan.
You guys are so big now. Your publicist says getting an interview with you was harder than Amy Grant!
Matt Thiessen Absolutely not!
Anyway, your most recent album, mmHmm, has been out for some time, and response has been great. But some people have said it's more serious, and they miss the silliness. Do you get that a lot? Why the change?
Thiessen We thought we were going to get it a lot more than we actually do. It's a weird thing. There's this misconception about us as people, and everybody thinks we're really funny. But we're actually really boring, serious people. When we're hanging out we're not goofballs or anything like that. A lot of our early influences are NOFX, Less than Jake, Ghoti Hook, MxPx, bands that wrote real cheeseball, fun songs. That's kind of what we were doing. Over time, our influences have changed, but also, spiritually, I wanted to write a record that meant a little more to me than earlier stuff. I feel that if you're writing a whole bunch of cheesy songs and mixing them in with a bunch of serious songs, it takes away from the album as a whole.
Now that you're at this new place, how do you feel about your older, sillier material? Do you still play it?
Thiessen Oh yeah, we're still doing a few things from each album.
Do you ever tire of it? I noticed you're now playing the piano.
Thiessen Yeah, that's why we hope the album is a little more dynamic. Live, I'm probably playing just as much piano as guitar. My favorite band is the Beach Boys, and one of the biggest influences on me is Ben Folds. But I kinda like the fast stuff, too, 'cause that's how I grew up.
You mentioned Ben Folds. Do you ever see yourself leaving pop/punk behind and moving onto something more progressive?
Thiessen No, not Relient K. I have a side project and it's not pop/punk at all. We still haven't figured out what we'll do for the next album, but I imagine it'll still be rock 'n' roll.
Will that "side project" develop into a solo album?
Thiessen Maybe. It's contingent on how much free time is available. This year doesn't look like there'll be much free time. And that's a good thing.
You single-handedly write the albums most of the time. You co-produce. You call the shots. Have you ever been tempted to lay the pop/punk thing to rest? It can get old after a while.
Thiessen I don't know. If I would have made that call, I would have done it two albums ago. But I'm the one in the band who probably likes it the most, so I won't be stopping it.
The band's platform and audience have grown tremendously. Do you fear to be seen as standoffish because so many people like you now?
Thiessen It's almost as if we've had just as many people who are mad at us because they didn't get to meet us because we didn't have time, as people that we actually got to meet. We still go out [to meet people] after every show. If sometimes I haven't gone out in past tours is because I've been so sick I couldn't even sing. We're doing the Warped Tour and we'll probably be out there watching all the bands. We're not pretentious in any way about popularity.
You mentioned tours. You're about to embark on a tour with Good Charlotte and Simple Plan. I didn't know whether I should laugh or cry.
Thiessen Well, uhhh, we … I don't know. There's only a few things you could say in the press. I'm not really into those bands. That's not something I could go out and say in an interview because it just wouldn't be tactful. But the opportunity is good. We hope that most of the kids every night haven't heard of us and that we get to make some new friends. That's the whole point of it. It's just a marketing tool. The opportunity was presented to us, and it's not like we could even take a vote and say "no." Everybody [at the label] would've been very upset with us. People on the business side of things.
So it wasn't by choice. It was given to you.
Thiessen Yeah. But it's hard to talk about it without being honest, so I'm not going to say much.
How have your fans responded? They tend to get very defensive when their favorite band goes out with bands of that caliber.
Thiessen Some of them are debating. That's the thing When people think we're selling out or we're changing just for going on this tour, that's ridiculous. Plus, it's just an opening slot. If the fans want to see us, we're not telling them to come out and see us on this tour. We'd like them to come, so that new fans can see that there are people who are into Relient K. Our main incentive is to meet new people and for our music to be a positive influence on people.
But in many ways it feels like a step back, since you're going from headliner to opener. That doesn't bother you?
Thiessen When this tour was presented to us, a lot of thoughts went through my head. In order to make new fans, you have to play in front of people who haven't heard you before. We've been trying to open for bands [we like] in the past two years, but we haven't been able to. We've been begging MxPx to take us out. We want to go out with all these bands, but there hasn't been chance.
Are you really gaining a footing in the general market, or is it still mostly Christian kids still buying your music?
Thiessen I'm on the Internet a lot to see how we're doing in the general market, and some kids are into it. I think this new record is going to give us a little more cred with the non-Christian kids than our previous albums.
What do you mean by cred?
Thiessen A lot of people think our previous records weren't cool.
What do you mean?
Thiessen There was poor songwriting on a few levels. There was poor production on a few levels. There were a number of factors that made those albums not what we would've wanted.
So is this one IT? Is this your de facto debut? Should we forget about your past?
Thiessen We're definitely not ashamed of where we've come from. We're a band. We were kids. We started writing when we were 15 or 16 years old. There's nothing wrong with leaving a trail behind us. Our last record just went gold. If I were ashamed of that, that'd be kind of weird. It goes back to, "Are we influencing the world in any way?" Putting out that last record and then having it go gold, it's an indicator that we are having a positive influence.
For more about Relient K, visit our artist page for this band. There you'll find past interviews and reviews, including our take on their recent album, mmHmm. Visit Christianbook.com to listen to sound clips and buy their music.
© Andree Farias, subject to licensing agreement with Christianity Today International. All rights reserved. Click for reprint information.