Adding to the Beauty
Mark Moring

Copyright Christianity Today International

2005

31 Oct

COMMENTS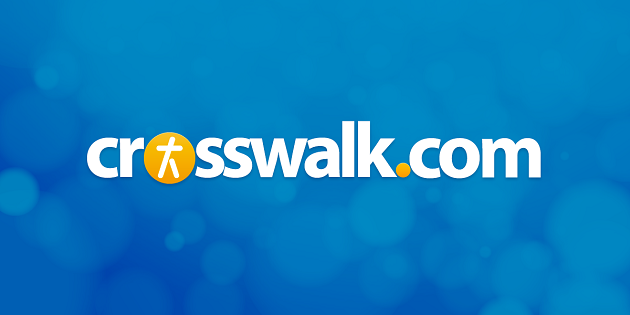 Almost two years ago, Sara Groves released an album with a title that hinted at what she'd been going through: The Other Side of Something. That "something" had been essentially a long, dark night of the soul, as Groves wrestled with faith and fear, going for long stretches without reading her Bible or feeling God's presence. Then Dr. Phil, of all people, helped put her back on track to rediscovering the wonder of faith, and it wasn't long before Groves was off and running. Now that she's fully emerged on the "other side," Groves is not only embracing the kingdom of God, but seeking ways to enhance and expand it—primarily through service and social justice. In this wide-ranging interview, she talks about those who have influenced her—from Dr. Phil to the Apostle Paul, from fellow musicians Charlie Peacock to Bono—and how she's discovering ways to put the title of her new album, Add to the Beauty, into practice.
Last time we talked, you were emerging from "the other side of something." Looking back on it now, how would you describe that something?
Sara Groves I was choking on the sovereignty pill. But I grew from it. And now, I think it would be unfortunate to go through your whole life, talking about the ideas of the kingdom of God and going to church, without going through what I experienced from 2000 to 2003. I think it was just a coming of age, or maybe just maturity—just figuring out if I really believed this thing. Having kids triggered it, because suddenly everything mattered more.
Would you call it a crisis of faith?
Sara Groves In a way. I had built this construct of what my faith was, and when the weight of real life and the chaos of the world came and lit on that structure, it wasn't strong enough. So with the help of good friends, and getting back into the Word, I feel like I've come to understand more about the bigness of God.
Here's a story that sums it up. I was watching Dr. Phil on Oprah. He was counseling a woman who was always afraid. She couldn't even have a dinner party because she's always, What if? What if the food's cold? What if people don't have anything to talk about? What if …? Dr. Phil says, "Let's take these what ifs to their end." By the end of the show, the woman felt kind of silly and she thought, Yeah, I can have a dinner party without falling apart. I thought, That's fine and well for you, Dr. Phil, but my fears are, "What if my kids get abducted? What if I get a virus that there's no cure? What if killer bees migrate north? What if cockroaches outlive human beings?" As a new mom, I've got a long list of what ifs. All kinds of fears. Terrorism. Floods. Hurricanes. Just life.
So how'd you get over it?
Sara Groves I had to sit down and take my what ifs to their end, just like Dr. Phil did. What if the worst-case scenario happens? What if I'm out on the road, serving Christ, and something happens to us? What do I believe about that? What happened over the last few years is I finally got a chance to really flesh out what I believe, and to get on the other side. On The Other Side of Something, I was able to say, "I believe there's a kingdom. I believe this fairytale."
You know how a child will push the boundaries because they want to know you're there? They're trying to figure out, Are you going to catch me if I fall? I think that has been the most unbelievable feeling for me, to realize that God says, "Yes, I will catch you when you fall." That falling may mean the worst-case scenario for me is not the same worst-case scenario from God's perspective. He looks at my life in the scope of eternity; he has a much worse worst-case scenario in mind to protect me from.
It seems fitting that your new album is saying that landing on the other side of something means landing in God's grace. And landing there seems to have really stirred you to action—to literally add to the beauty by your involvement in service and doing justice.
Sara Groves I had just finished Gary Haugen's book, Terrify No More, from International Justice Mission. I was just weeping, and I thought, I've been waiting for you. Here I'd been paralyzed by fear, and then I came through it, taking God at his word. But I was like, Now what? I'd been literally pacing during the worship service at our church, thinking, Okay, don't fill my heart with passion and then not give me an outlet. Lord, I just feel this desire to do something. Please, give me a next step soon. That is exactly what I said a week before Katrina hit.
And you went to Slidell, Louisiana to distribute supplies and serve people for a few days. What did you see while there
Sara Groves I got to witness God's little cogs in action in a way I've never seen before. And I feel like that was just the beginning of something that he is preparing for me to do.
What other ministries are you involved in?
Sara Groves In recent years, The One Campaign, DATA and World Vision. And for a long time, we've done all kinds of things for Teen Challenge [a faith-based drug rehab program]. We do devotions at the facility, chapel services, fundraising, PSA announcements, donating money, lending our name, whatever they need.
That's a lot of social justice work. Anything else behind all that activity—besides Dr. Phil and Gary Haugen's book, that is?
Sara Groves The Christianity Todayarticle on Bono really radically changed the way I thought about my role as an artist. I remember his quote regarding activism: "There's nothing worse than a rock star with a cause, but celebrity is currency and I choose to spend it this way." I about fell out of my chair. In the past, I was the kind of person who would say, "Let's let the professionals do what they do." Or, "Well, this is my calling over here. That's not my call to do that." I just think God's been challenging me lately more on that.
I feel an urgency and a new excitement. Before, I felt like it's just a chaotic, crazy time to be alive. But now I feel like this is an exciting time to be alive. I want my kids to see [my husband] Troy and me that way, looking for opportunities to say, "This is just a great time to be alive."
I felt that way as soon as we got to Louisiana after Katrina: Thank you, Lord, for letting me be a part of this. In a situation like that, you get a glimpse of what Mother Teresa did on a daily basis, glimpses of how powerful it is to be God's hands and feet, to be in the army. It's like, "Sign me up. Give me my marching orders, because this is the best use of my life I can think of." That's how I've been feeling lately. When my life is over, I want the wick to be gone. I want to be poured out, used up, and all the language of Paul.
Do you see social action as a form of worship?
Sara Groves Yes. God is up to something. We've had this huge explosion in worship for years; we stand and we sway for hours. But it's difficult for me to stand there because I feel like, boy, if we were out all week long working on behalf of the oppressed, maybe our worship experience would be a time of testimony, a time of You won't believe what God did in Slidell, Louisiana. I think church then is church. It feels whole. It feels like there's been a piece here in the American church that's been missing.
Right after I finished Gary Haugen's book, I was at a church in a very familiar setting. I was going to do special music, and before the service, the worship team gathered to pray. Now, I'd just been reading about these Christian men and women who are putting their necks on the line, out there saving these girls from being sex slaves. And now we're standing in this circle and we're praying like, Lord, please come be with us and really bless this time . . . It felt really strange. It felt like we were praying for the wrong things, focusing on the wrong things. I don't know. I'm kind of digressing now …
Maybe, but I think you're onto something. You and I have talked about our frustrations with the "worship movement" before, and I think some of my own frustrations have manifested themselves by turning to service and social justice—missions trips, tutoring at an urban ministry, working at a homeless shelter. And when I'm doing those things, it sure feels like worship to me.?
Sara Groves: That's kind of how my grandfather—whom I dedicate this album to—did church, by getting involved in a prison ministry [read more about it here]. I think for him and my grandmother, the social justice in their work at the prison has been a positive outlet for them.
I'm just trying to learn how to have these conversations in a way that adds to the beauty, because I think even the conversation can become divisive. I'd like to have that ability, like Paul, who was such a great communicator. He loves the people and the churches, and he gets frustrated at times, but his language is diplomatic: "I want you to find this fulfillment that I'm finding in pouring myself out this way." I think that's part of what this album is about.
Charlie Peacock [who produced much of The Other Side of Something] has done that with me. I've never felt shamed by him, even though he's like light years ahead of me. Instead, he kind of looks at me and says, "I know this has been in your heart to do this anyway. Let me just light this pilot light." It's not like, "Why haven't you been doing more?"
I don't want Add to the Beauty to be a finger-wagging album. I just want to ignite people's pilot light. I want the album to be this glimpse. I feel like I've caught this little glimpse, this little whisper, of how the kingdom actually works. What I want to evoke in this album is not so much Why haven't we been adding to the beauty?, but more of, The call is out. I feel like I've been in a foxhole for a while, pretty embattled, and I feel like this is me sort of charging onto the field and saying, "Fellow believers, good women, good men, where have we been? Let's go. Let's go help people and make a difference for the kingdom of God."
Visit our site's artist page for Sara Groves to learn more about her, and click here to read our review of Add to the Beauty. Please visit Christianbook.com to listen to sound clips and buy her music. Want some ideas for how you can add to the beauty of God's kingdom? Check out some of the suggestions on Groves' website by clicking here
Copyright © Christian Music Today. Click for reprint information.