A Sort Of Comeback
Andy Argyrakis

Copyright Christianity Today International

2005

18 Jul

COMMENTS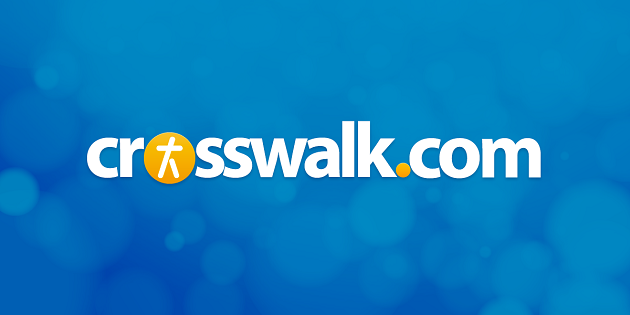 Susan Ashton was one of Christian music's top artists in the 1990s, churning out now classic albums like Angels of Mercy, Along the Road and A Distant Call. Country music fans are also familiar with the songstress, first for touring with Garth Brooks, and later for a mainstream country album with Capitol Records. After originally signing with Sparrow and then getting scooped up by Capitol, it seemed as though sky was the limit for the multi-market mainstay. However, after her 1999 mainstream debut Closer didn't earn the anticipated response, Ashton found herself without a deal and in the midst of a bit of an identity crisis. Now she's back on track with Lost In Wonder, pairing up with Christine Dente and Michelle Tumes. We recently talked with Ashton about the successes and snags along the way, plus God's recent revelations in her life.
What have you been doing since the release of your first record for Capitol?
Susan Ashton Since that record came out in 1999, I spent three years making a follow-up record for Capitol and then early last year they dropped me from the label. So I've spent the last year being a nanny, sitting, waiting and hearing what God wants me to do with my life. It was really difficult, but at the same time I've I needed some healing and clarity. This past year has been really emotional and ultimately turned out really good. I think I was probably aware that I was going to lose my deal, but it's a whole different story knowing you're going to lose it and then actually having it be gone.
How did you initially deal with that experience, especially after your success as a Christian artist throughout the 1990s?
Ashton For my entire adult life I was an artist signed to major label, and then I found myself no longer in that position. While the name on a record is not your entire identity, it is so much of who you are and how people perceive you and think of you. It caused a bit of an identity crisis with me. I don't think that's all bad, but it had to be worked through. And that's probably been the hardest part.
What went wrong with the unreleased album for Capitol?
Ashton My perspective is that it did not turn out what I wanted it to be. I wanted it to be a great country record because I'm from Texas and I love that music. But the producers I was working with—who I wholeheartedly believed wanted the best for me—loved my Christian records [with Sparrow], and they were trying to emulate those a little bit. I'm proud of those records, but they aren't country records.
What are some of your fondest memories of your Sparrow catalogue?
Ashton First and foremost would be making the very first record [1991's Wakened By the Wind]. That was so special and since I was so young and green, there was a real innocence in that process that's still beautiful to me. I can listen to anything on that record, and it's all very clear with distinct emotions attached to making it. I love everything about the lyrics, musicianship and instrumentation. There's one song, "No One Knows My Heart," where the drummer played a shoebox. On "Suffer in Silence," one of the instruments credited was a "pencil guitar." On the [1993] Susan Ashton record during "Heart Like a Rock," I was messing around doing vocals and singing along trying to sound like an electric guitar. We actually recorded it and that sound of me imitating the guitar is still kept in the final record. There was so much fun stuff on all those records and they were all a reflection of growth and maturity and life experience through those years.
Shortly after that, you toured with Garth Brooks. Tell me about that.
Ashton I did a leg of his '94 European tour, but we weren't playing to his largest crowds. But there was still something very special about his audience. Initially I was a little nerve-wracked, worrying they'd boo me off the stage, but I got a wonderful response. I was also really nervous about meeting him, but he was so nice and supportive. He told me if there was anything I ever needed, just to let him know.
In what ways were you able to be a light on that tour and in other crossover opportunities?
Ashton A lot of people in Europe were fascinated that I was a Christian artist doing a country tour. That generated a lot of press and created a format for me to talk about my faith. Other than that, I always try to be kind and do my best with the job that's put in front of me to do. I've never been a preachy person anyway, but if I'm given the opportunity, I'll step up to the plate and speak the truth. As I've been involved in country for the last few years, I've noticed there are tons of Christians, particularly with country radio. They were so supportive and happy to play my music on a mainstream station. It's a worldly world, yet there are a lot more Christians in it than people are aware of.
How did the doors open for the Lost in Wonder sessions?
Ashton About two years ago I became friends with [the project's producer] John Hartley. Before I lost my record deal, I was asked to sing some demos for what would become a worship project releasing in England. When I lost my deal, John asked if I would still be interested in continuing with the project. God had been healing me, growing me and helping me find my center again, and this seemed to fit as part of his plan.
What were the sessions like with the other ladies?
Ashton We weren't actually together in the studio, just during the photo shoot. I already knew Christine [from Along the Road], and Michelle and I met way back since we all used to be on Sparrow.
How does this project compare to you, Christine and Margaret Becker teaming up on Along the Road?
Ashton I think it's completely different, because musically and stylistically it's a very worshipful record. For me personally, the only connection is that Christine and I both on it, but other than that I don't find a whole lot else similar between the two records.
Where has worship fit into your life on the whole?
Ashton From a very early age, worship has been really important to me. It's an integral part of the church I grew up in, and it's always been very important in any church I've called home since. Musically, this is where God has put me right now. It wasn't something I went looking for.
Will this lead to a full-fledged comeback for you with recording in either the Christian or country communities?
Ashton I don't have one single clue what God wants to do with me! Every day is literally one foot in front of the other, and I'm grateful for each day. Being a nanny is something I'm doing in the interim, but it is leading me to be still in so many ways. I've never had children, but have been around them all my life. Once you have them, it's not about you anymore. That has been very grounding and centering for me.
Will there be any touring in support of the album?
Ashton There won't be any touring for it. As for the future, I honestly have not even the first clue. At this point in my life, I don't even speculate. It's totally up to God. He's given me the pieces as he feels I need them. That mindset tends to freak people out in the music business, but I've been in it 16 years, and I'm not so concerned about my 5-year plan as I once was. I literally just take it one day at a time, sometimes moment by moment.
For more about Susan Ashton, visit our artist page for her. Click here to read a review of Lost in Wonder, and visit Christianbook.com to listen to sound clips and buy the music.
© Andy Argyrakis, subject to licensing agreement with Christianity Today International. All rights reserved. Click for reprint information.