Running on Krutches
Andree Farias

Copyright Christianity Today International

2005

6 Sep

COMMENTS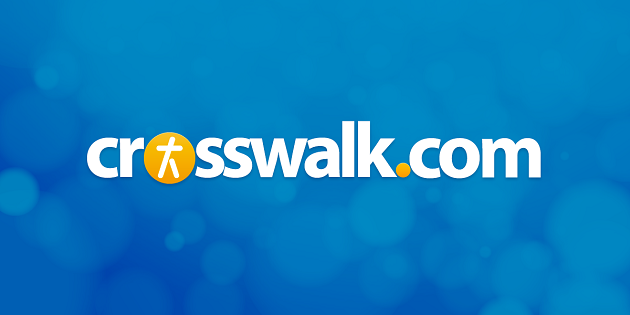 One of the latest Tooth & Nail bands to experience some measure of mainstream popularity in recent years, Thousand Foot Krutch forges ahead with The Art of Breaking, their most progressive release to date. Once part of the nearly extinct rapcore and nu-metal fronts, TFK has had to readjust its sound to appeal to a wider audience and stay relevant in the ever-changing musical climate. In this interview, frontman Trevor McNevan explains this progression, how they go about relating their faith to the rock listening audience, and why rapcore still does it for them.
In earlier albums, Thousand Foot Krutch had a very distinct rapcore, nu-metal feel. On your new album, you move away from that. Why?
Trevor McNevan For a lot of reasons. I think your taste changes as you grow as an artist. You start evolving. I'm still a big hip-hop listener, but I think musically, we were trying to do something to stretch ourselves—something to challenge us as musicians, something to challenge me as a songwriter, something to try to keep it interesting and try to reinvent ourselves. Overall, I also think hip-hop was being abused and overexposed. People were fusing it with rock, classic rock, even country. People were taking advantage of it to sell records, and it became polluted, from my point of view. So we wanted to do something that was different and fresh.
What do you mean by "polluted"?
McNevan I refer mostly to the transition between Set It Off and Phenomenon [their first two albums], where it was kinda like everybody was imitating Limp Bizkit, nu-metal or whatever you want to call it. When I say "polluted," I mean artists who clearly had nothing to do with hip-hop were using it in their songs just for getting with the trends. I'm not dissing any of those artists, because that's always going to happen in music. But everybody and their mom was using hip-hop and the rapcore thing, and it became so played-out. People who had never touched a microphone were all of a sudden rapping and rhyming. It was very dishonest, and hip-hop lost its integrity.
But your band was somewhat caught up in this rapcore thing. Your band did catch flak for trying to be trendy. How did you field that criticism?
McNevan It's tough as a band because, for instance, a lot of the bands doing it at the time were considered as just coming out, but we'd been working at it for ten years. It's just life. For me, I did go to sleep at night knowing that I was honest with what I was doing, and the fact that we were doing that even before the Set It Off record. The only people that have been fusing rock and hip-hop on a popular level [at the time] were bands like the Red Hot Chili Peppers, Faith No More, Rage Against the Machine. That was when I thought the genre was still fun and it was very creative. Not to say that we were in any way reinventing the wheel, but I don't feel we were in any sort of bandwagon.
You have a lot of young fans. Do you think they're somewhat uneducated when it comes to the music that paved the way for their favorites?
McNevan I think so. You break it down into different groups. Music itself has changed so much. Even during the '90s, bands that came out like Nirvana, some really staple groups as far as rock goes. But in hip-hop as well, there were groups that really made a difference as far as sound. There aren't a lot of those acts at the moment. I feel like music has changed that way.
I don't want to point the finger at anyone, but I think a lot of labels and a lot of media have played a big part in creating and supporting these latest trends. It's the nature of the business, and I can't explain why people do that. It has been fickle to the point that publicity and media view bands that way. If you're a music lover, you'll take the time and appreciate the music for what it is.
You guys have showed some progression with your new album. How does it feel to play the older material?
McNevan To be honest, what keeps some of that stuff alive is the people who come and want to hear it. You do get tired of playing songs from past records over and over, but it's always fun to see the evolution of your music and where it's going. I can relate to that when I go to see a band that I grew up on their music. I love songs on their first record as much as [those on] the fourth and the fifth. I understand that people want to hear those songs, and we're not ready to give that up. Sometimes you wish you could play all-new stuff, but that's just not the way it works. You have to give people what they want.
Doesn't it get old after a while?
McNevan We try to add a fresh flavor to that stuff, but I think the crowd and the energy of the live show helps you rekindle the energy that you felt when you first played it. I'd be lying if there weren't moments when you feel like you have to play that song. But we're thankful. We feel very blessed to be doing this.
There's a lot bands doing the indie rock thing and even retro rock nowadays. Where do you think your band's music fits in the current musical climate?
McNevan Everyone has their own flavor. I personally appreciate that stuff; I like it a lot. I think we're definitely more of a rock 'n' roll act. There some retro influences in our sound in the sense that we pull from classic rock. We're not retro, but our music does fit to an extent. There's so much terminology nowadays, so generally I just say that we're a rock band.
Sales for your past album and this new album show that TFK's fanbase is rapidly growing, thanks in part to some mainstream radio exposure. Is that an intentional move on your part?
McNevan Yeah, I think some doors opened with that record [Phenomenon], and it was due to our fans. It was exciting for us because, honestly, our hearts have always been there. We're Christians by faith, not by genre. We're not the type of guys that try to preach at anyone or try to preach through our music. I write songs as a Christian guy growing up and looking at things [differently]. Just as anyone else would write from their point of view and their beliefs. I look at music just as music. I don't try to differentiate it by labels. If you're a Christian making music, you should make it in a way that is quality and original. The listener should have a chance to decide what to label it. But yeah, we're really excited that new doors are opening on that level.
I've noticed the lyrics on your new album, The Art of Breaking, are more obscure and vague as to their meaning. Why is that?
McNevan It just kinda happened. It's definitely not something that, while I was writing, I purposefully set out to water down the words. I don't feel it's watered down at all. I think this record is very blunt, not sugarcoated. In some ways, it may even offend some. I feel like it's very honest and in-your-face. There's a theme of urgency that's a common thread throughout the songs on this record. I think what's being said is as honest as it ever was. The thing is, a lot of the words on this record, people are trying to apply on a spiritual level, but perhaps the song didn't come from that. Perhaps it came from something I was dealing with at the time or a feeling that's about real life, something you can hopefully adapt or relate to.
When you're dealing with secular radio and media, do you change the way you talk so as to not intimidate them or bias them toward your music?
McNevan I don't feel that we do that at all. I really talk about what I believe. We are in a band of faith. And if I'm asked questions, I'm going to be honest about it. I don't think it has anything to do with being ashamed at all. If you're not part of the [Christian] lifestyle, some of the terminology is going to make you really uncomfortable. I do try to be sensitive to that. I don't want to turn them away from listening or from paying attention to what's going on.
So there shouldn't be any fears of TFK not being upfront about what they believe.
McNevan No, man. That hasn't changed. That's not to say that we have all the answers. We want to let people know that we do believe that there's a God who loves us so much, and that there's definite plans for our lives and there is a lot of hope for this generation.
For more about Thousand Foot Krutch, visit their artist page, read our review of The Art of Breaking, and check out Christianbook.com for sound clips and to buy the CD.
© Andree Farias, subject to licensing agreement with Christianity Today International. All rights reserved. Click for reprint information.