An Unfiltered Webb
Andree Farias

Copyright Christianity Today International

2006

1 Jan

COMMENTS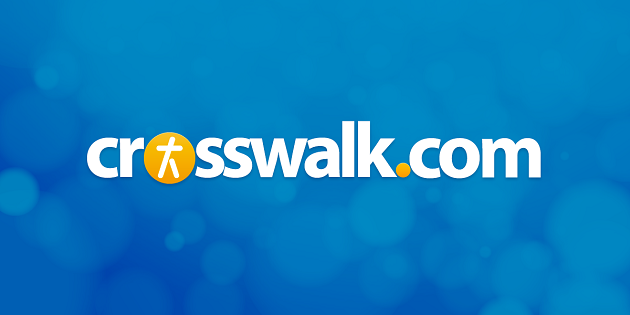 He has taught us about the church, expounded on the paradoxes of the faith life and written about freedom in Christ, all in a way that's provocative, sobering and, most of all, necessary. Now with Mockingbird (INO), Derek Webb is ready to get his hands dirty and walk the talk, to live out truth in tangible, practical ways. In this conversation with Christian Music Today, the former Caedmon's Call co-leader talks about his artistic progression, whether he considers his art to be protest music, and how moving out of the comfortable suburbs of west Nashville taught him a thing or two about faith that is real.
When you first went solo in 2003, your sound had definite roots in Americana, bluegrass, and folk traditions. Your second record was a more indie, alternative-pop-oriented mindset. Mockingbird is somewhere in the middle. Why the shift?
Derek Webb I feel the sound of Mockingbird is kind of the evolution [of my music] up to this point. During my time with Caedmon's Call, I was always pushing for a bit of an Americana/folk influence in their music. When I was able to produce my own record, She Must and Shall Go Free, and not have to contend with the opinions of six other band members—which was a great democracy for many years—it was fun do to my own thing, to get that out of my system. So we did the Americana record.
When it came to the second album, I See Things Upside Down, there were a lot of things I wanted to try. I really wanted to dismantle everyone's idea of what kind of music they could expect from me. On record No. 3, Mockingbird, I was free to do just whatever, because by this point I don't feel like I See Things Upside Down was as much as an evolutionary step as much as it was doing away with people's expectations in order to free me up to do what I wanted.
There seems to be a dark, sinister, and somewhat moody ambiance to the music. Will Derek Webb ever write a happy song in the key of G ever again?
Webb (Laughs) I hope so! Here's the best way I can say it: My years in Caedmon's, that was a certain kind of season for me. I was college-age. I was writing particular kinds of songs; I was thinking particular kinds of songs. With Caedmon's, it wasn't like we sat down and said, "We're going to start this band and we're going to make this statement." It was just friends from college making music because it was fun. We didn't feel the calling of what Caedmon's really was to us until maybe two years into it.
When I left Caedmon's to do my solo stuff, it was very much intentional. Music to me now is very serious business. That's not to say I'll never write a song that's not serious. I feel like I'm very early in my career. I've only come out with my third record. I'm in my early 30s. I feel like there's a lot of topics in the church that need attention right now, so I'm going to give my attention to those ideas. It'd be great if things in our world started to get better and areas of my concern started to get a little lighter. I welcome that day. But until then, I need to keep my attention focused on things that need to be addressed, even if they're heavy.
Your first album was about the church. Your second album looked at the paradoxes of the Christian life. What are you trying to address with Mockingbird?
Webb I see this as an ongoing conversation. I see it as an extension of those first two records. On the first one, I was expressing my own difficult times finding my place in the church, my role in the church, how my gifts work within the context of the body of the church. The second record is about being set free—about one who has shown up on the scene, kept the law on our behalf, and liberates us.
Mockingbird addresses the question of, "We are set free, but unto what?" If the thing that I've been talking about on these records, if the message is about being set free and liberated by Christ, if that's true, then the big question becomes, "How do we live in light of that freedom?" What are the fruits of that freedom? There's a point at which the rubber of our theology must hit the road of ethics. There's a point at which, if we pride ourselves in knowing about God's character, our knowledge of that character must inform the way that we love and live with people.
Is that realization something new for you?
Webb I went for too many years knowing about theology in a very cerebral way, which is a good pursuit. What do we believe about God and his character? How does it impact us and our world? That's a great study. But if that study never brings us to a point where it informs the way that we are actually loving our neighbors and even our enemies, then we're nothing more than ringing cymbals and clanging gongs. That's what Scripture says, and that's what Mockingbird is all about.
So it's about action more so than words.
Webb Yes. But I want to make clear that it's not about action apart from faith. There has been some misunderstanding even among my closest community, folks whose opinions I care a lot about. They've been misunderstanding that with this record is like I'm coming down on everybody: "You have to live like this. You have to do these things." But that's not at all what I'm saying.
There's not enough that we can do. You can't give enough money. You can't love the poor enough. You can't give enough of your possessions away to earn the love of the Father. Only Christ keeping the law on your behalf can do that. But if God does in fact love us that much, we are compelled to value the things that he valued. And Christ really had a special place for the poor. Matthew 25 shows how to judge whether or not you have real faith—faith that can justify you before the Father. When we look at the hardest people in our culture to love, how do we love them? So although the record is about action—no doubt about that—it's action in the context of liberation in Jesus.
That sounds great on paper. How do you live out this truth in practical ways?
Webb There's a lot of things in my personal life that were very instrumental in bringing me to write on some of these issues. Over the last year or so, my wife and I moved from the west side of Nashville over to the east side to be part of City Church East, which is here to minister to the poor, racially and economically diverse community of east Nashville. That was a real struggle for us, whether or not to leave our other church, to leave a level of comfort that we could afford—to sacrifice our idol of comfort, and make neighbors of people that are not like us, to learn how to love those neighbors and take care of them.
But that's not to say that that's a new law—that everyone has to move to the urban side of town. If so, all of God's children would be in one area. We're a diverse people with different gifts, with many circumstances and callings. Some of us need to stay where we are, some of us need to go. And for us, we needed to go. And it's difficult, but that has been part of the story for me in the past two years.
So, what kind of people are you and your wife reaching out to now?
Webb People who are racially and economically different. We're both Caucasian, both raised upper-middle class. It's easy for people like us to just live in areas with more people like us. I don't that's really a picture of the kingdom. I think that Caucasian, English-speaking people will be the vast minority in the kingdom of heaven. I think you'll be hard-pressed to find a white American in heaven. We'll be the minority there. It's really important to make neighbors out of people who are racially and economically different from you.
Why?
Webb Because they have a whole perspective we don't have, that they've lived with for generations, back to the roots of our country, as a minority culture. There's a way that people look at you [as a minority] that after a while you don't think about anymore. I've never had people look at me like that, or treat me with that kind of disrespect. And economically, sometimes it's a harder barrier than the racial barrier, because two men—one African-American and one Caucasian—who have the same income are more likely to be friends naturally than two friends of the same race, one rich and one poor.
Speaking of differences, there are songs on Mockingbird that speak to those in a middle/upper class, "Republichristian" mentality. Why the political approach?
Webb It wasn't intentional. When you're dealing with ethics and social issues, they often get played out in the political realm. A lot of the fruits of our ethics, in a social sense, end up looking like our politics. So I had a hunch when I first started writing this record that there would be this political tone to it. But I don't consider myself a skilled enough songwriter to sit down beforehand and say, "This will be the theme."
So what's your technique?
Webb I really shoot from the hip. I'm trying to remove all these filters. I feel that being a writer in Christian music teaches you to filter all the things that you're thinking about before anyone hears it, so as to remove anything that might be in any way controversial, divisive, challenging, or off-line from the typical language people use in the culture. It's hard work for a songwriter to write something with those filters, because I'll have an idea and before I even put it on paper, I go, "Who's going to hear this? What are they going to think? What's retail going to think? What's radio going to think? What's my label going to think? What's the audience going to think? What's the church going to think?"
I've spent the last few years trying to remove those filters, so that I can have an honest thought, put that honest thought on paper and on a record, and put that record in the hands of a listener. That's the work that I do. That one problem I have with Christian music nowadays: There's so many filters that I feel like it's tying the hands of our Christian artists to be able to really honestly express themselves, because they know they can't say that or do that or get away with that.
Would you call it protest music?
Webb I don't know if I would. It's a good question, though, because I definitely come from the tradition of protest music. I love Bob Dylan. I love Joan Baez. These are songs that ask questions. And really, I'm looking for the answers to those questions, not trying to give the answers. I have ideas, but I'm more interested in your answers to those questions. I'm interested in people on my message board talking about the answers to these questions. That's the discussion that we're not having on the whole, in an intelligent and respectful way in the Christian culture. Social issues, political issues, issues of war and peace. We're not having real conversation, really thinking about and entertaining all the different options at our disposal. We just kind of have this pre-thought idea. We're not interested in the ideas of other people or defending the dignity of the people we don't agree with. We have a real problem with that in the church.
For more about Derek Webb, visit his artist page on our site. Also be sure to check out our review of his latest album, Mockingbird. To listen to sound clips and buy Derek's music, please visit Christianbook.com.
© Andree Farias, subject to licensing agreement with Christianity Today International. All rights reserved. Click for reprint information.