MercyMe's Jesus Freak?
Andree Farias

Copyright Christianity Today International

2006

1 May

COMMENTS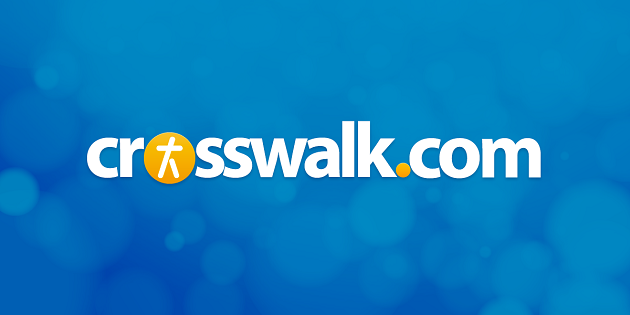 MercyMe will rock you. That's the main takeaway the band wants listeners to get from their music, which has long cohabitated more with such easy-listening kings as Steven Curtis Chapman and Casting Crowns than, say, P.O.D. or Pillar. Make no mistake, though—the band has not gone metal on us, but they have gotten more upbeat and aggressive, evidenced in their latest, Coming Up to Breathe, an album the band is bold enough to call their Jesus Freak or Lead Me On. In this interview with all but one of the band—frontman Bart Millard was back home in Texas welcoming the birth of his third child—they ranted and raved about their new album and how it came together creatively. And they said they really don't mind being called a one-trick pony.
You're known as an adult contemporary band. Why go the rock route?
Mike Scheuchzer (guitar) We've always been a rock band at heart. We've had hits that were not necessarily rock songs—like "I Can Only Imagine" and "Word of God Speak"—which are definitely part of who we are. But we really made this record for us more than anyone else. We wanted to write songs we wanted to sing, and hopefully others come along with us. So far people have been really excited about the change. We're taking a bit of a left turn, which isn't a drastic left turn. I mean, we're not Pillar.
It seems like an extension of your live show, which is very rock-based.
Scheuchzer It's who we are, and I don't think we've ever necessarily gotten that on tape right. Who we are hasn't translated to [our albums] quite right. So I think this is the closest we've come. It's not going to scare away the fans that we've got because of "Imagine." We've got songs on there like that, too. It was a fun process.
Songs like "Imagine" and "Here With Me" have been huge hits. Might this album be too edgy for some radio stations?
Jim Bryson (keyboards) I don't think it's so far out there that it's going to frighten people away. For someone who buys the album, there's always something that people are going to like. There's such a variety of styles. There's a little bit for everyone. So if you don't like it, then you probably don't like music (laughs).
MercyMe has more landmark songs than landmark albums. Why is that?
Nathan Cochran (bass) It could be worse. I understand what you're saying. I think some of the albums have felt a little disjointed at times. Some of that has to do with the fact that our last few records we've had to "throw together." Like at the end of a tour we've had to drive straight from the last show to come in and record. There wasn't really time for us to dwell on a song for a while. It was kinda like cramming for a test at the last minute.
For this record, it was the first time we actually set time aside only for making the record. We went to upstate New York up in the mountains and kinda locked ourselves away. We were up there for no other purpose than to record. The studio we went to, Allaire, was a bed-and-breakfast also. You walked down the hallway into the studio after having slept in your room all night. You wake up, eat breakfast, walk in the next door and go to the studio.
Scheuchzer And it was in the middle of nowhere, so there are no distractions. We weren't going to hang out. There's this studio in Manhattan we talked about going to [but didn't] because we were really inspired to go get pizza or go to music shops. Way too many distractions.
Cochran This time we probably had a little more extensive writing time than we've had in the past.
Scheuchzer And on our own. I think I brought more songs to the table than in the past. I think we got so used to budgeting our time. [Everything] has been such a whirlwind since "Imagine" took off. The first year was huge in Christian music and we were busy doing that. And the next year was huge in mainstream music, so we kept staying busy. When [guitarist] Barry [Graul] came into the band, he's like a songwriting workhorse. He's always building tracks for Bart [Millard] to write or to send to publishing companies. He's a juggernaut of songwriting.
Robby Shaffer (drums) To answer your original question—not that they weren't answering it—when you think of some of the biggest artists in Christian music [at] the peak of their careers, they went in other directions, and it worked, like dcTalk, Amy Grant, Michael W. Smith. [These artists] were loved the way they were. Music was changing, so they changed with it, and it worked for them. Those are albums you remember. You remember Jesus Freak. You remember Lead Me On. And hopefully you'll remember Coming Up to Breathe kind of in that same light. That's what we were going for. It's a turning point for us. Hopefully it won't be just the one song—hopefully it will be the whole album that people love.
The advent of iTunes is responsible for people embracing the "one song" rather than a complete body of work.
Shaffer We wrote 30 songs for this album. We narrowed it down to 15 to 20 going into the studio. We wrote a couple more in the studio. We ended up with 16 or 17 songs that we love—all of them. It was like, "How do we narrow this down to 11 or 12 songs to put on an album?"
Bryson When we did other albums, we had 12 songs and that was all we'd written. That was all we'd had time to do. Sometimes we'd written only nine.
In the past, it was easy to tell those "throwaway" songs.
Cochran I totally get what you're saying. It's hard to make an entire album that you're really happy with. How people buy music nowadays, if they like a song, they'll buy that one song. I think the great thing with this record is that we felt like that with every song. We had so many songs to choose from. That's the first time that's happened for us.
Scheuchzer This is the definitely the most complete record we've done. It doesn't feel like there's something missing or something that's just filler. I love it; I'm a fan of this record. I haven't necessarily been that in the past, and that's probably because [the albums] have been so hodgepodge, thrown together at the last minute. And all the experiences that went into making this record—being in Allaire, having the time, having the songs when we went in and already being excited about them—all the memories attached to this album just make it so special to me.
Barry Graul (guitar) All that to say, in today's "singles" mentality, we did save a couple of singles for exclusive releases. So I think that we really serviced a lot of the market, both sides of the market. We just re-recorded the whole record acoustically for video and audio. Doing that just drives home the record as a whole. You need to cover all your bases these days, in such a digital age.
Shaffer Just from a marketing standpoint, because of iTunes and other downloading avenues, to sell an actual CD you almost have to get gimmicky in a way. "Buy this album at Wal-Mart and you get a special DVD." "Buy this album at Target and you get a song nobody else has." You know what I'm saying? You have to get creative to even sell a CD.
Scheuchzer What's funny about this album is that it's probably the least thematic album we've done. Spoken For and Undone had a theme. This one, there isn't really one theme. The songs, content-wise and music-wise, are on all [sides] of the spectrum. "Last One Standing" is really heavy. "One Trick Pony" is this bluesy-country-rock swampy thing. "You're to Blame" is this emo pop-rock kind of thing. We really covered everything. But again, this album feels so much more tied together.
Columbia Records will push your new album hard in the general market. Ever felt a pressure to water down your songs?
Shaffer Bart always seems to nail it lyrically. He hasn't really shown any pressure to write a mainstream song or an obscure song that doesn't really say "God" in it. On this album, he's really written some really clever lyrics. If you're a Christian, you really know what they're about. But if you're a nonbeliever, it might open up some discussion. [But] this is an all-out, wear-your-faith-on-your-sleeve album, and we'll continue to be that way because that's what God has called us to be. What he's done is really open the doors for us to share our faith without being forceful or pushy.
We can't say we didn't have mainstream in mind, but we're not writing for that purpose. Many [non-Christians] hear us use language that they don't understand, like "the blood of Christ." People don't have a clue what we're talking about. So for [Bart] is like, "How do I explain this in a language people can understand?"
You mentioned "One Trick Pony." There's an interesting story behind that song.
Scheuchzer Bart read a review—I think it was a mainstream review—the guy was saying, "The album's good if you like MercyMe, but it's the same old MercyMe." [The reviewer said] that ultimately we only write about one thing, that all our songs are about God, that we're a one-trick pony. So Bart read it and at first he was kind of taken aback. He went, "No, we're better than that!" But then he started realizing, "You know we are kind-of a one-trick pony because we do only write about God. That's who we are." That's what consumes us. That's what saved us. That's what sets us apart from anything. There's nothing good in us. The only thing good in us is Christ. So why won't we want to share that?
Plus that song completely doesn't sound like us. It's great. It's a dirty sound compared to all of our clean pop stuff that we've done in the past.
So are you guys a one-trick pony?
Scheuchzer Yes. With this album, if we're going to be a one-trick pony, we're going to be this one-trick pony from here on out. This is going to be our trick for a while.
Read more about MercyMe by visiting our site's artist page for the band, where you'll find a review of their latest, Coming Up to Breathe. Also, if you're interested in catching up with lead singer Bart Millard (the one band member absent from this review), visit his solo artist page to find our most recent interview with him. Go to Christianbook.com to listen to sound clips and buy the music.
© Andree Farias, subject to licensing agreement with Christianity Today International. All rights reserved. Click for reprint information.