Return of the King
Andy Argyrakis

Copyright Christianity Today International

2006

13 Mar

COMMENTS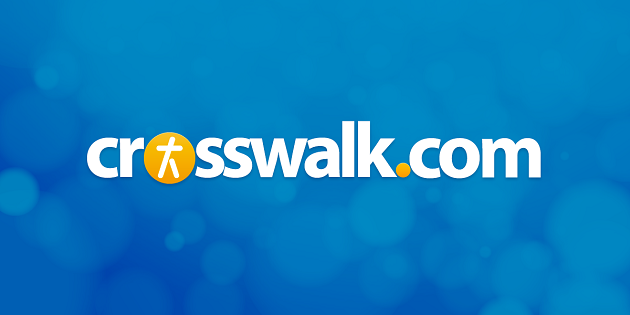 Wes King has written a number of hit songs—some for himself, and some for others, most notably Michael W. Smith. Perhaps King's biggest hit as a solo artist was "Life Is Precious," a song that has taken on more meaning in recent years, as King, a husband and father of three, has waged a battle with cancer that almost killed him. But treatments—and much prayer—have apparently healed him, though he's still on the road to a full recovery. In the meantime, various artists—Derek Webb, Phil Keaggy, The Kry, Kim Hill and more—have put together a compilation of King covers called Life Is Precious: A Wes King Tribute. King recently checked in from his Nashville home to chat about his battle with cancer and his reaction to this new project.
What was going on in your life when you discovered you had cancer?
Wes King I had signed with Word Records and recorded an album called What Matters Most. But at the time of release Word was being sold, and the record just kind of got lost in the shuffle. I think it was one of my best records. So my next plan was to get a website and go independent—to do it at my own pace without all the ties of being involved with a record company.
We already had twins, and then we had a little boy three years ago. Then I got real sick with pneumonia, even though I was in the best shape of my life, running two hours a day. I started coughing a lot, and then started having pain in my upper thigh. I thought, Gosh, what is wrong with me? I'm falling apart here. I'm approaching 40 here and am acting like a geriatric. But I kept trying to blow it off.
But the pain got worse and worse. I finally went to an orthopedic surgeon; he thought it was a pinched nerve, but when I was about to leave, I had stomach problems. I laid back down, and he gave me an abdominal exam and said, "Get to the hospital right now." By that time I was in such pain I couldn't sit still, riding in agony with my stomach and left leg.
What happened at the hospital?
King They did a CT scan on me while I was knocked out. I woke up in a room with my wife there. I said, "Hey baby, everything O.K.?" She said, "No it isn't," and told me I had cancer. She said, "Your doctor thinks it's spread to your liver and you have a month to a year to live."
My first reaction was the incredible loss we had a few years back when [record label executive] Grant Cunningham died unexpectedly of what we think was an aneurysm. He had three boys like me and the funeral wiped me out. I know he's in a better place, but man, I thought about my boys and my wife. The devastating thing was not the places I haven't seen, but my wife and kids. I think anybody would feel that way. That becomes why you're living—their well being and education and soul and abilities. That's what you do; you take care of them.
I was just incredibly sad that I wasn't going to get to cry at their wedding, watch them graduate, go to endless games, have ice cream, play in the yard—all those things. I cried, then I immediately thought, If I've got a year, I'll take it and live every minute. I'm thankful for what I've got.
What do you do? Spend your last year being bitter and sad? I wanted to go out on top, to be an example of courage, bravery, hope and joy in my family.
What was the specific diagnosis?
King A few days later I was changing hospitals for surgery and they found out it was not liver cancer. I had three masses near my stomach—the size of a grapefruit, an orange, and a golf ball. The golf ball one was in my stomach and the other two in my colon. I had Burkitt's lymphoma and was given three choices of chemotherapy. One was not so hard and gave me a 50 percent chance of living, the next one was a little harder at 75 percent, and the one that was the hardest was 90 percent. I went with the 90 percent option and it was the worst thing I've ever been through.
I almost died five times. I went into septic shock and my organs started shutting down. My blood was poisoned and had to be stabilized. It was like an ER program with my body shaking, teeth chattering and my body stiffening. I had 14 spinal taps that were very painful, endless IVs and infection for about six months. They were supposed to do eight treatments, but they could only do six full and two half ones because it would've killed me if they would've done them all.
What made the treatments so brutal?
King There were higher dosages of drugs. A lot of people take a mere fraction of stuff I got, and it makes you feel terrible. If I can say anything good about the cancer I had, it was the fact that because it spread so fast and so aggressively, that made it easier to find and kill, whereas some cancers disguise themselves a little—they're more chameleon like. There were only a few hours a week when stuff wasn't being pumped into my veins. Doctors wore protective suits because if it got on them, it would've burned them—and this is what they were putting in my veins! It's kind of like poison, so I think it was an issue of the volume and the number of different types of chemo they gave me.
How in the world did you get through those six months?
King To be honest with you, I had had mixed emotions about Christian music and the way it's run and operated, but I'm so thankful for it because through Christian radio, people got the news all over the country—churches, radio stations, youth group, and they all prayed for me. Everything I had been so critical about melted away. I'm so thankful for the community of Christian music, the way they rallied and prayed for me.
Did you question God?
King I had a friend go through chemo a few years back, and he told me after the surgery about questioning God, being mad at God, blaming yourself, and how all these emotions collapse on you and drag you down. He said, "Just don't go there. It's not your fault and it's not a punishment." He told me to go to a happy place and laugh, because the ones who have positive attitudes last; they do better and get better faster. That, along with dear friends coming to pray, got me through it. I also watched funny DVDs. I laughed so hard; I know laughter got me through a lot.
Did I question God? I think probably the closest I came to that was during periods of really just checking out and not praying and not talking to anybody—not because I was mad or bitter, but it was just my mode of survival at the time, because the drugs did so much to me physically. There were times I didn't talk to my wife for the first three months. To ask for a glass of water felt like walking ten miles. I don't know if I ever blamed God. I think maybe I've been a Christian so long that I knew I was not supposed to do that, and I didn't. Not that God couldn't handle it, but I think it was a discipline. Instead of having it out with God, I gave him the silent treatment. It was probably worse because he'd probably rather me holler at him and wrestle with him.
How are things now?
King I'm doing tons better. I gained 35 or 40 pounds during the whole thing because of steroids and lack of movement, and then I lost 20 of that. I got my hair and eyelashes back, and I never realized how great those are: You take a shower and stuff drops into your eyes, so what a great design God made in eyelashes!
I've had good days and bad days, but it will take a while for my organs to settle back down. I wrestle with headaches and, because of scar tissue from the spinal taps, I have a tingling in my neck and back and legs. It's nothing to worry about, but it makes me feel weird. I'm exercising when I can, and I can play with my kids.
Emotionally I wouldn't say I'm hunky dory. There's kind of a post-traumatic thing that happens. Ninety percent of the time I'm fine, but if you've ever been in a car wreck, you have flashbacks of panic, terror and stress. Memories come back, and so do panic attacks sometimes. They're mild—nothing where I sedate myself—and support has been incredible, just amazing.
The cancer is just gone. They did a scan last week, and it's gone. I pray it stays away, and there's a strong chance it won't come back. I should get back to health sooner rather than later, and be productive again to provide for my family.
What do you think of this tribute project being made in your honor?
King I was just floored by these artists who took these songs in their own style. A lot of the artists I have not heard of, and a lot I have. I'm really amazed and moved. It's funny how songs I wrote over the years came full circle and ministered to me in a whole new light—as a result of this new situation I found myself in.
How will the tribute CD raise awareness of your work, as well as the other artists?
King My hope, selfishly, selfishly, is that it might raise some awareness for the next thing I do, but also I really hope it helps these artists in some way. I think some are indie, so it's awesome for those guys to get out there. There are a lot of artists out there now, and radio and record stores can only hold so much product. I got a break when I was young, and there were plenty of people who didn't get there that were good or better. I like the idea of not only being a tribute to the work God has done, but a tribute to the community of Christians.
When will you get back to making music?
King I've written three things. It took me a long time to get feeling back in my fingers because one of the medicines made my fingers and toes numb. I couldn't play guitar for months, but I'm getting my chops back. I've written three really good songs, and I have tons of great songs I've recorded but never did anything with. I'm not sure if I'd use a label or just post on a website; I'll have to see what the Lord has for me.
I want to be obedient and proactive for God's kingdom and use my gifts for his glory. I don't equate fulfilling God's purpose in life by selling certain amount of records, so I'm ready for whatever he has for me.
Learn more about Wes King's musical legacy by visiting our site's artist page for him. Visit www.wesking.com/tribute.html to listen to MP3 samples and order your copy of the album—all proceeds go directly to Wes King and his family.
© Andy Argyrakis, subject to licensing agreement with Christianity Today International. All rights reserved. Click for reprint information.