Comfortable with All That Is Within
Stan Friedman

Copyright Christianity Today International

2007

5 Nov

COMMENTS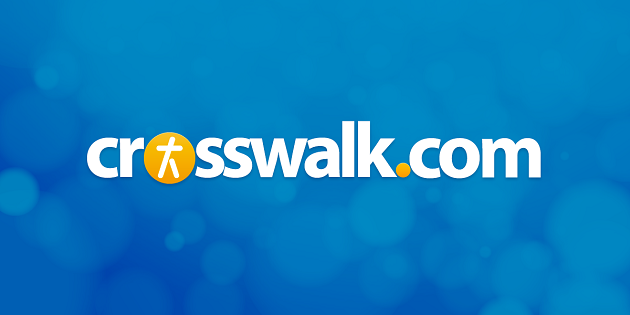 Consider this: ever since MercyMe made their debut in 2001 with Almost There and their runaway hit "I Can Only Imagine," they've somehow managed to release a new album every year except 2003. An impressive feat, though some would object by saying the band hasn't offered anything new over four albums (and one Christmas project). Bart Millard and his fellow band members see it differently—MercyMe is simply trying to be who they are, and with their sixth album, they feel more comfortable being themselves than ever before. Millard told us about the creative challenges that arose in putting together All That Is Within Me, and why they're so happy with the results.
Let's start with the title. How did you come up with All That Is Within Me?
Bart Millard This is probably the first time we really sat down as a band and started asking questions like, "What is MercyMe good at? What is it we are called to do? Where is our place in the grand scheme of things?" We realized that for whatever reason, our call is to reach out to the hurting, to help people get through difficult times, and if possible, to be part of the healing process. We just decided this is who we are and what we are called to do. This is all of who we are and all of what we do. We want to give all of ourselves to God.
It's an interesting album cover. How does the photo mosaic relate to the theme?
Millard It's not your typical MercyMe cover. With the album title in mind, we bought a bunch of disposable cameras, giving them to all the guys with instructions to take pictures of what consumed us—what meant something to us, either serious or lighthearted. Then we gave them to the graphic artist and he did his thing. [Millard's pictures include the grave of his father and a St. Louis Cardinals baseball cap from the 1996 World Series given to him by Albert Pujols.]
Did you know what the theme was going to be when you started writing for the album?
Millard Not really. I had the title for it even before Coming up to Breathe. Originally I first thought the album was going to be like a full-blown Third Day worship album, where part of it was cover tunes, and part of it stuff we've written ourselves. It definitely would have been a lot easier to do that way. Our biggest goal was to write songs that the church would be singing long after we're gone.
Two weeks before we went in, I was thinking if I can just get five songs done, then we can cover the other half. But then when we got in the studio, the songs started coming, and everybody got into the zone. It got to where I didn't want to do covers for the other half of the album. I just wanted to keep writing, and the next thing you know, we had a whole album. We even had to cut a couple of songs because we wanted to keep it at ten.
Lots of people these days download singles rather than buy entire albums. Is there a place for thematic albums anymore?
Millard I don't think we know any other way, to be honest with you. I know everything is about the single, but writing these songs is the most important thing I do in MercyMe. I don't know how else I could get my thought across without trying to put together songs that aren't initially related.
Do you download singles?
Millard I always do whole CDs—I never download singles. Sometimes I wish I would have, but I'd rather give the artist the benefit of the doubt. If I'm a fan of the artist, I can't get enough of them. Even if it's bad, I've got to hear the whole album.
When you're writing, do you ever feel trapped by "I Can Only Imagine"?
Millard No pun intended, but I couldn't imagine not singing it in a show. You know, it's still special when you can see on people's faces that maybe they're hearing it live for the first time, or that they're being touched by it because of something that recently happened in their lives. I don't think we'll ever feel trapped [performing it].
If there ever was a dilemma with "Imagine," it was that it went mainstream. It was so blatantly Christian, yet it blew up in the mainstream, which all logic says shouldn't happen. But then we were in kind of a weird place because we weren't sure what to do next as a band. You do kind of get hungry for mainstream radio once you've tasted it, and you start wondering, "Can we do this again? Can we get on Leno again?" We had to go through Undone and Coming up to Breathe to get to the point where we don't care whether we get on Leno again or not. We sing about Christ in a bold way—this is what we're called to do and what we're most proud of.
So would you say the band has been on a journey of self-discovery?
Millard No question. Absolutely. This is the time we realized that there's no reason to make apologies for what we're doing. So in that way, it was like a light came on for us. It was liberating—for the first time we were comfortable in our own skin.
A friend was showing me [in a review] where someone had written that our new song "God with Us" sounds just like every other MercyMe song. If it sounds like another MercyMe song, it's because it's the same exact band. It is us. This is who we are. This is what we excel at. That used to bug the heck out of me, but that was exactly what we were going for on this record. We deliberately wanted it to sound like MercyMe. We do want to push the envelope and we want to be creative, but this is who we are.
I hear you had to hurry a bit to finish this album.
Millard We had plenty of time to write the album, but we were on tour with Audio Adrenaline this year, and every day with them is like being with the circus. We just never got anything done on the tour because we were having so much fun. The next thing you know, the tour's over and we've got three weeks to get into the studio. We didn't have a single idea or a single note. So we were freaking out to say the least.
We got into an old Sunday school room and started playing some jam sessions. I would take it home that night and see if there was anything to write lyrics to. So when we went in to the studio, we only had one song finished and a couple others where we had some possible ideas for a chorus. Yet we were pretty stunned at what came out of [the recording sessions]. It was totally a God thing, because there was no chance for us to make something this good in that little time.
What did your producer Brown Bannister think?
Millard We'd show him what we had in the studio—four chords that might be good for a chorus and me humming something without any words. He's like, "That's all you got?" and we said, "Yeah, it's going to be great." And he's about to pass out, saying, "I've never done anything like this in my life!"
As the band's primary lyricist, do you feel extra pressure to deliver?
Millard A ton of pressure. Sometimes I thought I was going to have a breakdown. The process was so backwards. The music was already done and in the can. So if I wanted something else musically, I couldn't change it. It was recorded and set in stone. It really pushed me to be creative.
One of the bands you've cited as a musical influence is U2. Is there a Christian band today that doesn't claim U2 as an influence?
Millard (laughing) I don't think you're allowed to be a Christian band today and not have U2 as one of your influences! I've been a fan my whole life. I bought War and October together and got hooked. I remember going to the Unforgettable Fire tour, hearing [Bono] end the whole show singing "Amazing Grace" a cappella, and thinking he's [like] Billy Graham just for doing that!
Do you ever go into the studio thinking that you want a certain song to sound like a certain artist?
Millard I don't think so. There will be times when someone will start playing something and we'll say, "Oh, that sounds like The Fray" or whoever. But we all listen to so much music that it's always going to sound like someone else. We started playing "I Know" as a full band, but then I suggested we scale back to do kind of a piano/vocal thing up front, sort of like a Fray vibe. We'll do that quite a bit, [adapting a style but never copying it.]
You close the album with a song called "Finally Home." After "Imagine" and "Homesick," why write another song about your Dad up in heaven?
Millard I've been wanting for a long time to write a song that was sort of a closure for "Imagine," but I didn't want it to be a sappy piano ballad. When we were in the studio, the guys started playing music that had this Train kind of vibe—it was the kind of thing my Dad listened to. As soon as they started playing it, I started writing down the first lines, "I'm gonna wrap my arms around my Daddy's neck and tell him that I missed him." Then I ran in to the studio and started singing it. That song was literally written within five minutes from beginning to end. We breezed through it.
I remember singing the first two lines and just bawling. Then the guys were bawling. And Brown was bawling because he had lost his Dad about five years ago. At the time, I didn't think it should go on the record because I never wanted to be accused of aiming for the heart just to get a reaction. Brown was like, "Are you kidding me? You made a grown man cry. This song is going on the record. I don't care what you think." It's just one of those moments where the lyrics and the music seem to fit perfectly.
Do you ever wonder how your Dad will respond to these songs someday?
Millard I know people mean well when they say stuff like, "You know he's looking down from heaven and proud of you." But I sincerely don't believe that. I think he's got better things to do than watch me—like worshiping before the throne of God. There's no scripture that says they pull the clouds back and look down on us. So I'm pretty sure that's not how it works. I do believe there's going to be a day when I see him and can tell him about everything that's taken place. And I think he's going to love all this and probably blush when he sees all the fuss that's been made about him.
Visit our artist page for MercyMe to learn more about the band. Look for our review of All That Is Within Me the week of November 19. To listen to song clips and buy the album, visit Christianbook.com
© Stan Friedman, subject to licensing agreement with Christianity Today International. All rights reserved. Click for reprint information.