Relentless Living
Andy Argyrakis

Copyright Christianity Today International

2008

18 Feb

COMMENTS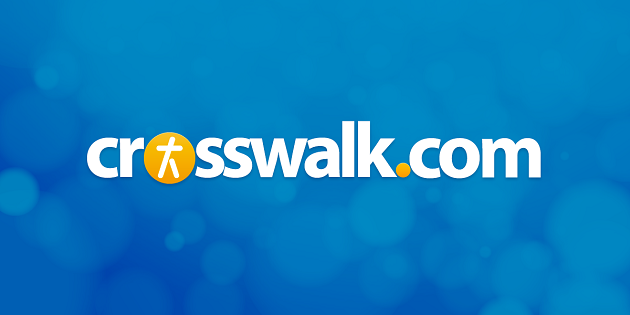 It may have been three years between Natalie Grant's blockbuster release Awaken and her follow-up Relentless, but she's been far from idle. After hosting the 2007 Dove Awards (where she also took home Female Vocalist of the Year for the second consecutive year), the pop star continued her cycle of Women of Faith and Revolve conferences, while spearheading The Home Foundation to raise awareness about human trafficking—all while recording songs for her new album. And it's not like Grant's getting much sleep these days; she and husband/producer Bernie Herms welcomed twins Grace and Isabella into the world last year. That alone would be enough to wear out most, but as Grant shared with Christian Music Today, this hectic season fuels her "spirit of adventure" and her growing desire to reflect the love of God to a new generation.
Relentless continues in the direction you took with Awaken, growing from a singer into an artist who writes much of her own material. Do regret your earlier days as a pop diva?
Grant I wish I could make my first record go away, but at the same time, without that experience I would've never developed into a writer. So whether good or bad, it's here to stay and I always thank God for the second chance, third chance, and now fourth chance!
What is it you specifically dislike about your original sound nine years ago?
Grant At first, I just wanted to make a record, because I couldn't believe I got a record deal. But I wasn't driving the ship and the people working with me wanted me to be a [Christian] version of Celine Dion—I've always loved Whitney Houston and Mariah Carey, but I never even listened to Celine! I think I was just so grateful to have that opportunity that I'd do whatever anyone would say in the studio and just show up and sing. I don't mean to blame anybody else for me being so dumb with my creative power, but when a young artist gives an inch to a record label, they'll go a mile. The reality is you're the artist and at the end of the day, you have to talk about what you want to be.
Obviously you've changed your tune and both critics and fans have caught on, particularly with your back to back Dove wins. Did the clout of those awards and the success of Awaken in general create any pressure when you were shaping Relentless?
Grant Curb is one of the few labels left that actually believes in artists. If you don't sell a ton of records, they believe in you anyway and let you try again when every other label would likely drop you. When you sign to Curb, you're there for the rest of your life. They've been great since the beginning, starting with Deeper Life in 2003. That album was actually the first time I was starting to write, and although it wasn't my favorite record, it was the first step in the right direction where they let me have a lot of say. Now every record we go in and they help accomplish the vision. So I can't say that the clout of the Doves had anything to do with it, but simply God blessing me with a great company!
What is the vision throughout this new project—stylistically and spiritually?
Grant Musically I wanted it be very live with lots of instruments—horns and other different elements I love to listen to. There are several different styles, but I wanted the production values to be raw and edgy. At the same time, the production and mastering quality was very important to me and I want it to stand up with the mainstream. If you were to put on Rihanna, Fergie, and then me, the quality would hopefully be no different.
I wanted the message to be more direct and clear and I think the result is a more Christian [lyrical base] than I think I've ever included before. The older I'm getting, it's becoming clearer that I'm not ashamed of the gospel.
What served as inspiration for these more overt messages?
Grant God has been doing so much in my life these last few years. I was asked to be an artist and speaker on the Revolve Tour, which was started by Women of Faith for teenage girls between seventh and twelfth grades. I came in when they were starting it three years ago. It was so funny because I was so afraid whether or not they'd like me, but really, it was like reverting back to my junior high days, which I guess you never outgrow!
Through that first year of touring, I had the chance to hear the hearts of these girls and also heard about all the lies culture was selling them—which ones they were facing and falling for. There's always an anonymous question and answer session and it would really blow your mind what these churched teens are asking. The song "Make a Way" was inspired directly by s girl named Brittany, who met a guy online and he raped her. We hear about it every week on Dateline, but it's really an epidemic all over the country. She had been raised in a Christian family, but didn't really buy into it and told me that she truly met Christ for the first time during a Revolve event.
I realized after hearing that story that God used me to be part of changing somebody's place in eternity. It's not just a career where I get to stand up in front of people and sing songs into a microphone instead of a hairbrush like I used to do growing up. [This work] actually has the potential to change lives.
Did impending motherhood also rub off on the new content?
Grant Though I recorded a lot of this album while I was still pregnant, that actually motivated me to be more aggressive and make an "anti-lullaby" record. When someone starts to have children, a lot of times people assume, "Now they're going to sing about fluffiness and happiness and warm fuzzies and they'll probably slow down and stay home." Motherhood has definitely changed me, but it's actually given me a greater passion to not slow down in any way. If anything, it's fueled me to do the opposite. Now I have two precious little girls who will grow up in a crazy culture, and I have the opportunity to not only speak into that culture, but help steer a generation. The girls I speak to now at Revolve are going to be the role models for my daughters!
How does the fact that both you and your husband are both in the music industry shape your family dynamic?
Grant It's awesome and it's challenging in the sense that we both have crazy schedules. He's a producer and songwriter who's currently finishing up another record and sleeping about two hours a night. It's hard when we both have a lot going, but I thank God we have an awesome nanny who loves the Lord and our babies, which makes it easier despite our crazy schedules. But we understand one another. We're not in 9-to-5 situations. When the clock strikes 5, neither of us says, "Why can't we be a normal family?" It also helps that he's his own boss—if he wants to come on the road, he can fly and see us.
So do you take your children on tour with you?
Grant Oh yeah—as a rule, if they don't go, then I don't go!
How do keep your personal and professional life separate?
Grant Being the youngest child in my family means I'm all about adventure and taking life by the horns. My sisters say, "That must be crazy to have them on the road," and I'm like, "I'm just gonna do it and figure it out!" God knew what kind of babies to give me to continue this calling, because they do better on the road than I do.
I had my babies 10 weeks before I hosted the Doves last year. I was out there taped into pretty dresses with my hair and makeup all done. What people didn't realize is that between my times on stage, I was nursing my babies backstage, which really keeps life in perspective. I was blessed to win again and think it's a great honor. But at the same time, I hold on to it very loosely. And that's not just because kids keep in it perspective, but also that you're not always going to be the flavor of the moment. I'm grateful how all of a sudden I had great success after many years of hard work, but I know very soon my flavor will be pulled off the shelf. That's just the way the industry works and then it's somebody else's turn. And let's pray for that since female artists are dwindling in Christian music these days!
Why is that?
Grant I think the record companies see what's working for them—the Casting Crowns, the Jeremy Camps—and then they sign a bunch of bands just like them. Plus the industry lives and dies by radio testing, and for some reason females are not testing as well. They'll simply conclude that people aren't interested in female artists today, but I look out over an arena of 25,000 during Women of Faith and 10,000 teens at Revolve who tell me they always want to hear more women. It's frustrating, but then everything is cyclical. And there are some great females out right now, like Sara Groves and Britt Nicole.
Any specific advice for the frustrated female artist?
Grant If I can survive, so can you! I feel like beacon of hope since I survived three record deals, two record company closures, and albums that didn't perform well, yet I was still able to find success after my early twenties. That's a miracle!
You really do live up to that Relentless title!
Grant I loved titling the record that, but I had to fight for it. The word "relentless" has a negative connotation if you look it up in the dictionary. It talks about going against all odds and being relentless in your pursuit—it's a selfish kind of a word, suggesting that you'll scrape and kill to get wherever you want. But despite that connotation, I view God as being relentless in his pursuit of us. There have been times when I haven't asked him to come along with my plans or even consulted him in the first place, but he never stops pursuing us. I think he's calling me to that kind of pursuit, and I want my life to reflect not only of God, but the lifestyle he's called Christians to live, especially in a culture where Christians can appear to be so judgmental. I want my life to reflect love and grace and be relentless in that type of pursuit—to love my neighbor, extending compassion and generosity for the world to see Christ.
Despite that ministry component, there's always the matter of image in the music industry. I know that's something you've struggled with in the past. Do you still feel a clash between inner and outer beauty?
Grant In the entertainment field, that struggle is even greater. I'm not the girl on those CD covers—I was actually pregnant on the cover for Relentless, but you can't even see my bump! I've struggled with outward appearance so much, and the additional pressure as "the pretty voice with the pretty songs" who has to have all the right spiritual answers to all of life's problems. I feel like such a fraud so often because I'm still the doubter and the insecure one, but I think that's where I'm actually finding the greatest connection. I don't have to have all the answers anymore. I can be real, honest, and transparent. Throughout those early years, I would always put on a plastic smile, but always felt some sort of disconnect. Now that I'm honest and transparent, I can talk about what I'm going through in life and there's a much closer connection point happening.
Another major shift for you in recent years was your outreach to victims of human trafficking. Any updates with The Home Foundation?
Grant The main reason I started the foundation was to raise awareness. Prior to getting involved, I hadn't even heard of human trafficking and I think a lot of people naturally assume it's something that happens in other countries. But it happens in this country as well—as close as one mile from my front door! In Nashville, a brothel was recently broken up with twelve girls under the age of fifteen, so it really is happening in our own neighborhoods.
Outside of our upcoming first annual benefit concert here in town, we're sending two missions majors and one nursing major to India to work with an outreach organization. We've had an overwhelming response from students who want to join fight. I still believe it only takes one person to change a life, but when college students join together, we can end it all that much faster.
Visit our site's artist page to learn more about her. You'll find our review of her album Relentless by clicking here. You can visit Christianbook.com to listen to song clips and purchase the music
Copyright © Andy Argyrakis subject to licensing agreement with Christian Music Today. Click for reprint information.