Expect the Supernatural...
Michael Herman

Copyright Christianity Today International

2000

1 Jan

COMMENTS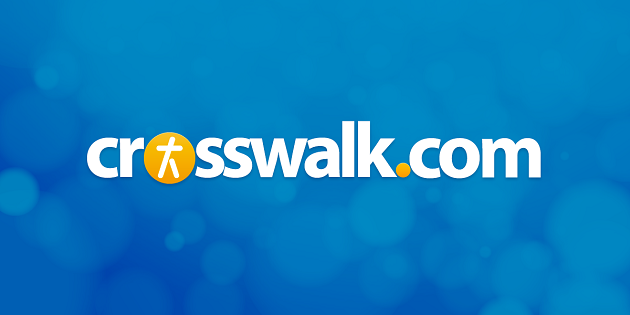 There are many nights when dc Talk vocalist, Michael Tait simply sits on the backyard deck of his Brentwood, Tennessee, home with his roommate Chad watching the evening crawl through the trees and the twilight sky.
"That's a perfect evening for me; we don't even have to talk," explains Tait. "There's something mysterious about that time of day, the anticipation of the darkness of night."
A Supernatural feeling? "Perhaps," responds Tait with a laugh.
Though he's a member of a band with "talk" in its name, Michael Tait can appreciate silence at the appropriate moments.
"I'm a dreamer; I like to be in that environment to do that. It's like a X-Files sort of feeling. It's eerie, but I like it." Before the wrong picture is painted of Tait's worldview, he quickly adds," … now don't get me wrong, I'm not going off on some New Age thing here … everyone just has their favorite environment."
It would have to take at least a self-proclaimed dreamer and a couple of friends to be completing their biggest project to date with four albums, including a Grammy Award, a platinum album, two gold albums and a gold-certified long-form video already in their back pocket.
The band's Supernatural release will hit the stores on September 22 with a lot to live up to. Along with band members Toby McKeehan and Kevin Max ("K-Max" if you want to get in good with Kevin), Tait saw the immediate success of their last project, Jesus Freak, turn into a gold record within 30 days of its release back in November 1995.
What's on the new album? "We write from the heart. It all comes from what we go through in our lives, what we experience," reveals Tait. "The song, Supernatural, was something that I woke up one morning and wrote. It all began with one word; it asks questions … the song explores who God is."
Perhaps you've already heard a number of this album's songs if you've caught the E.R.A.C.E. tour this summer. E.R.A.C.E. is Eliminating Racism And Creating Equality, created by Toby McKeehan's Gotee Records label. The guys have been performing, Into Jesus (#5 on Christian Hit Radio charts during it's second week out), My Will, Supernatural, and Since I Met You. Coming out with another album moves the guys further toward their ultimate goal.
"It's all about making the news about God's love available for people to hear," Tait says. "Music does that." Supernatural will be co-distributed on the Forefront Records label along with Virgin Records. Some Christian music fans might question this move and the subsequent increase of airplay on secular radio stations, but Tait disagrees with the notion.
"What does the term, 'going secular' mean? This relationship [with Virgin] is a beautiful marriage that will produce more availability of the message. Is our music changing? The message isn't, but as for the style, I like to say, 'dc Talk will evolve 'till we dissolve.' "
Another cut from Supernatural,called My Friend, takes the band through a fictional break-up with one of the band's members leaving the group. "A few albums ago, there were rumors going around that we were gonna breakup, but that was the farthest thing from the truth. My Friend goes through what we might feel if that really happened, the happiness for him and the possible jealous feelings … a mix of emotions. But don't worry, we're as close now as we ever have been."
The guys have done some work outside of the band since Jesus Freak, with Michael spending more time writing and producing songs with artists such as Michael W. Smith (My Will), Reality Check, and writing and singing Uphill Battle with Pete Stewart of Grammatrain for Forefront's Ten: The Birthday Album, which was released earlier this summer. Toby has branched out to do even more songwriting than ever before along with starting up a new recording label, Gotee Records, and Kevin published a book. But don't see the individual work of each of the band members as a predecessor to the guys going their own ways for good.
"It's not that at all," Tait says. "dc Talk is the hub—it all comes back to there. We have been blessed with opportunities to do what we love in addition to growing as a band. We support each other's personal projects and are genuinely happy to see each other succeed."
Tait's favorite songs on the new album include God Send, Supernatural and Consume Me. "I don't want to be cliché in choosing Supernatural as one of my favorites, but I love the picture it paints of who God is."
If you were to drive over to Michael's place tonight, he says that you'd find Pure Moods, a Russ Taff album, Dave Matthews, Lenny Kravitz and Seal in his CD player. The band's sound and style draws from many genres and artists, but the message comes straight from the heart of God.
Don't doubt that dc Talk's music will continue to become more and more popular with their latest album. But also remember that, "It's all about making the news about God's love available for people to hear."
The sun has set, and the stars are back for another night. You can bet that somewhere in Brentwood, Tennessee, Michael and Chad have put on the mosquito repellant and are sitting and enjoying the Supernatural.