Furler Unfurled
Andy Argyrakis

Copyright Christianity Today International

2009

24 Feb

COMMENTS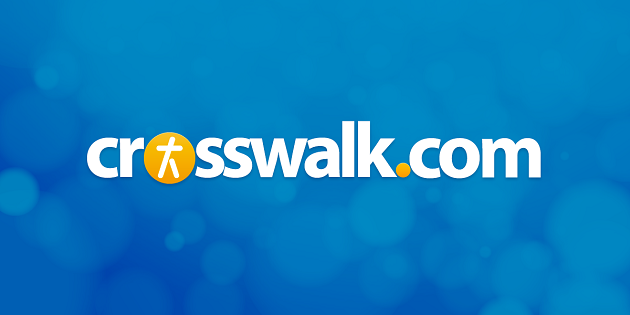 For more than two decades, the Newsboys have performed in countless settings—concerts around the world, outreach events, and even secular festivals in Muslim nations. Though Australia's rockers aren't slowing down their tour schedule, they're expanding their ministry with Reach, a periodic event with Global Tribe Ministry (dedicated to fighting physical and spiritual poverty).
The evening of faith-based entertainment is totally free of charge, and is meant to encourage believers toward ministry and introduce non-believers to the gospel. Front man Peter Furler recently checked in with Christian Music Today to talk about the intentional shift toward evangelism, how he's grown a little more serious over the years (though still enjoys a tongue-in-cheek tune or two), and a preview of the forthcoming CD In the Hands of God (Inpop), due May 5.
What inspired the band to embark upon these Reach events?
Peter Furler: Over the years, we've been to a lot of events where they've brought in bands to support a speaker—like Luis Palau or Billy Graham. We saw the effect that music has on a diverse crowd, and that has impacted us into going to everything from mainstream rock festivals to New Age festivals. You can see the power of the Word going forth through the music, so we started taking [that direction of ministry] more seriously. In Morocco, we were with 15,000 Muslims and playing our music, but not having to say anything since our music's always been very evangelical. That's the road we've taken, and it's cost us a lot.
In what ways?
Furler: Commercially. We're well known to people of faith and have sold millions of records, but [in the world], we're known as an "evangelical" outfit, which is the kiss of death as far as the public eye is concerned. For example, a radio programmer has so many singles coming across their desk, if one has a red flag, they're probably going to pass. The message of the gospel is politically incorrect. But that's not any complaint; we love what we do. But it is one of the costs. I'd rather hear about someone we met at Creation Festival in 1989 who came to Christ and has since become a senior pastor, than have rewards at radio. I wouldn't trade that type of fulfillment to be bigger than the Beatles!
How is a Reach event different from one of your regular concerts?
Furler: The big difference is there is more of a heavy emphasis on discipleship, where there are small groups and a lot of follow-up. We ask people to come down [front] and meet with pastors we've joined in the cities. There's a lot more connection with the local church. A soccer mom can bring the whole team because it's free, and even if her husband doesn't feel like he's welcome at church, he'll come to a rock n' roll show. I also share my testimony, but we really rely on ground support and follow-up. It's not just a good night where 500 people saved; it's about the fruits [of the event multiplying] and having an effect in the local community.
Many Reach events are in massive arenas drawing up to 15,000 people. That's expensive, so how do you keep it free to the public? Who's paying for it?
Furler: We've been kind of breaking even. It's been a sacrifice and it's been a step out in faith, but we want to give it a shot. The first one cost the band a lot, but it's nothing you could measure against the results. We're doing what Paul did when he was heading back to Jerusalem and taking up collections, where one church would help another. Global Tribe believes in what we do and are helping, but we're relying on our own pockets and those who feel in their heart to do something.
Do you consider your calling at this point more of being an evangelist or a musician?
Furler: Do I feel called [to quit singing and] start preaching? I don't think so, but I feel like as a songwriter there's a little bit of the traveling salesman in me where I go out and sing my songs to people. But as a Christian, I feel like there needs to be a moment there where I stop, pause and share briefly what Christ has done for me. Like when we were playing in Israel, I didn't stop and preach Jesus or give an appeal, but I began to share by asking questions while the music was playing. I don't stop and speak [at secular events] or even at Christian festivals in America because they've heard speakers all day.
I'm not all that outgoing, so you probably won't see me walking into a coffee shop and sharing Jesus. There's one guy from our church who carries around a testimony card, and he's won thousands to the Lord. I envy him, but I don't know if that gig would be me.
In recent years, you seem so serious. In the past, Newsboys shows were wild, rocking fun. Do you think you've lost that fun side?
Furler: Sometimes. You're probably right. Looking back, seeing the things we did, it's like looking at old high school photos! I'm more careful not to step back to some things, but I think we're winding back to a good balance. This new record is your quintessential Newsboys record. There's a lot of humor in it, but also where we're at now.
Give us a sneak preview.
Furler: It's definitely a rock record, and sonically I'm really happy with the way we've moved on from [2006's] Go. I feel top to bottom these are better songs, which is one of the greatest pressures you can put on yourself. I didn't want to write another "He Reigns," "Shine," or "Breakfast," but it was more about going back to where that place was when I writing those songs and seeing something else. This record was about getting myself into a room with no windows, and having to sing myself a door and sing my way out of the place! This record's not our heaviest yet, but it's pretty close. It's not uncharacteristically loud, but you'll go "Wow, that's Newsboys?"
We're working with [Superchick's] Max Hsu, who is co-producing with myself and [longtime keyboardist] Jeff Frankenstein. Max has always had respect for Newsboys and is very well versed in our catalogue, so he's kind of like a fan working our record. And he's saying things like "that is so Newsboys" or "aw man, your fans are gonna love this."
Where does longtime collaborator Steve Taylor fit into the mix?
Furler: I talked him into singing on one of the songs and he co-wrote the lyrics to seven or eight of the songs. He's really involved with it, and he's really jazzed over it.
What's the main message of In the Hands of God?
Furler: It's a little bit of a an autobiographical record, talking about the early days of criss-crossing the States in a van, cooking beans on the block of a motor car, and getting to the show before the engine blows. There's a bit of cheeky Newsboys and some more endearing moments about growing up Australia. But we didn't sit down with a plan; it just all came. The whole theme relating to In the Hands of God is talking about the grace and providence of the Lord and looking back at my life. There were times I thought things were really bad [like the toils of touring], but there was some plan in the background. In the worst of times, we came through it and are glad it went that way.
Why did Paul Colman to leave the group after just one major album and tour?
Furler: Paul came in three years ago, which was great in many ways, because he was like a fan. He came in excited and gave us an injection [of new energy]. But I talked to Paul about a year ago; he had been doing a lot of camps, youth groups, worship services, and lot of stuff in between. He felt it was time to move on and it was all good, all very peaceful because he wanted to best for us and we wanted the best for him. [When he stepped down], I gave [old guitarist] Jody Davis a call, but I didn't think he'd ever want to come back. [Davis left the band in 2003 to take care of his daughter Bethany, who has cerebral palsy].
How did you coax Jody back into the band?
Furler: I just called him up, asked him how things were doing, and he said, "It's funny you should ask because six months ago, I picked up my guitar, and things have settled here at home." He's come back very passionate and we're happy because it's such a big blessing for us to have a good friend back.
How do you account for the band's longevity, especially with a shrinking music industry?
Furler: I'm not an industry-minded person; I don't keep up with any of it. What I try to do is write a song that affects me first. I think the key is to write a song that moves you, so hopefully you'll get a lot of people that agree with you! All other things follow after that, though I'm certainly not putting aside the grace of God. God had a plan. It was hs from the very beginning.
See our Newsboys artist page here, and check out their tour schedule and upcoming Reach events here.
Copyright © 2009 Andy Argyrakis subject to licensing agreement with Christian Music Today. Click for reprint information.