Chapman, Heath Win Big
Story & photos by Andy Argyrakis

Copyright Christianity Today International

2009

24 Apr

COMMENTS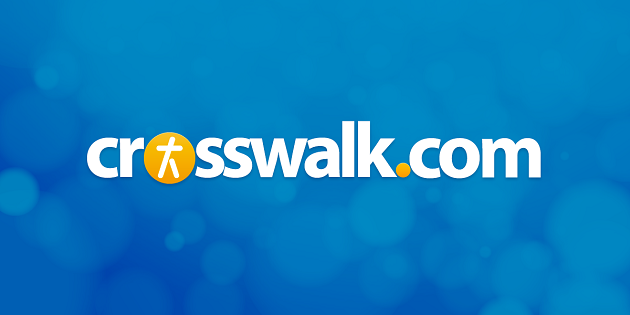 NASHVILLE—Given all Steven Curtis Chapman and his family have been through in the past year with the tragic loss of his daughter Maria, it was only fitting that he earned major support and respect from his peers at the 40th GMA Dove Awards. The veteran singer/songwriter took home Artist of the Year and Songwriter of the Year, which included emotional acceptance speeches and even more revealing backstage comments.
"Both times I had to take the stage, I've never had more mixed emotions and more of a paradox of saying 'thank you,' but also never wanting to do this acceptance speech under these circumstances," said Chapman, who also performed "Cinderella" (the hit inspired by his daughters) during the telecast. "It was such a mixed bag of emotions and I kept thinking 'I gotta bring my wife up on stage with me mainly because if I fell apart I'd have someone to lean on.'
"But this is one more encouragement of how loved we are and how prayed for we are! And it's not just about us either. God can take this and multiply it in the lives of those watching who may be saying 'my life is broken,' or some of us in this room that don't know what to do with the hurt. Everything we're singing about is true, and even when you take away all the glitz, it's still true in the darkest, ugliest and most hopeless places."
Though all eyes were on the bravery of the Chapman family and his strong 2008 album This Moment, relative newcomer Brandon Heath collected the most trophies. Last year's New Artist of the Year winner swooped up Male Vocalist of the Year, plus Song of the Year and Pop/Contemporary Recorded Song for "Give Me Your Eyes" (which he performed alongside a troupe of conceptual dancers carrying suitcases as symbolic references for letting go of worldly baggage).
"God tends to work in ways we tend not to expect," Heath said backstage after his acceptance speeches. "By no means did I expect 'Give Me Your Eyes' to do as well as it did. I definitely knew it was a special song, but I asked management if iTunes was broken because I didn't think topping the [Christian charts] for so long could be real. The Lord knows my desires and he has different plans that far exceed everything I've ever imagined."
Predictably, Casting Crowns took home Group of the Year for the fifth time, though the decision was somewhat odd considering the group doesn't have a current studio CD in stores. The announcement caught front man Mark Hall the most off guard; he later said he thought Third Day would win. "We weren't expecting anything," he said, "and Third Day's latest record Revelation is maybe my favorite of all time—I even voted for them!"
On the heels of her critically acclaimed album Relentless, Natalie Grant won Female Artist of the Year for the fourth consecutive time.
Grant joyfully acknowledged husband Bernie Herms' work on the album and was even more enthusiastic over his victory in the Producer of the Year category, while simultaneously giving him the credit in nurturing her creative muse.
?"I never felt connected singing other people's spiritual experiences, but Bernie really helped develop me as a songwriter," she gushed. "That's a benefit of marrying such a creative guy. He provides a safe place to share ideas and I owe a lot of kudos to him for making me a better artist."
The New Artist of the Year accolade went to Tenth Avenue North, whose debut Over and Underneath has connected like crazy at radio and with fans.
?"This is very humbling," said frontman Mike Donehey. "At the end of the day, we didn't write songs to win. We wrote so people would know the truth. And from the letters we've received, we're really humbled how God's answered that prayer and that people have been encouraged."
Surprisingly, frequent winners Chris Tomlin and Third Day were shut out in the major categories, though both performed at the event.
Also, Jars of Clay was also recognized with Gospel Music Channel's annual Gospel Angels Award, which recognizes artists who activate and inspire others to positively change the lives of people. Jars was honored for Blood:Water Mission, a non-profit organization that empowers communities to work together against the HIV/AIDS and water crisis. BWM was founded by the members of the multi-platinum, Grammy Award-winning band.
The night's biggest highlight was an extensive tribute to legendary tunesmith Dottie Rambo, who died in a bus accident last year. The segment was led by Sandi Patty with appearances by Kim Hopper, Brian Free & Assurance, Reba Rambo McGuire, Dony McGuire, Destiny McGuire and Larnelle Harris, a virtual who's who of current and classic performers building a genre-defying bridge from the past to the present.
For a complete list of Dove Award winners, click here.
Copyright © 2009 Christian Music Today. Click for reprint information.