CT Movies Critic Lauded
from reports

Copyright Christianity Today International

2007

29 Oct

COMMENTS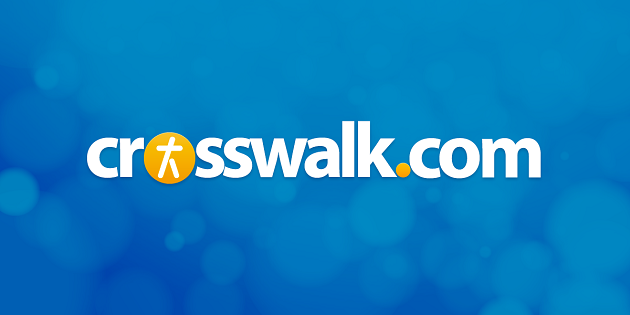 Christianity Today Movies film critic Jeffrey Overstreet received the 2007 Spiritus Award as the City of the Angels Film Festival began Friday in Hollywood.
Overstreet was lauded for his pioneering work with Christianity Today and CT Movies; for his insightful website, Looking Closer; for his seminal role in founding the Faith and Film Critics Circle; and for his first book on theology and film, Through a Screen Darkly (Regal, 2007).
Dr. Michael Gose of Pepperdine University represented a steering committee from Fuller Theological Seminary and Azusa Pacific University in presenting the Spiritus Award to Overstreet. Gose noted how Overstreet "has deepened our appreciation of cinematic art within the Christian community. He challenges people of faith to embrace more rigorous directors like Wim Wenders, Krzysztof Kieslowski and Terrence Malick. He has also rallied a new generation of film critics, offering solidarity and community in what can be a lonely profession."
Craig Detweiler, director of Fuller Seminary's Reel Spirituality Institute, added, "Jeffrey has been criticized from all sides of the religious and political divide. Too conservative for some, too permissive to others, Overstreet has mined the messy middle where challenging, enduring art is forged."
Mark Moring, editor of Christianity Today Movies, said, "I've never met a better ambassador for movies and film criticism than Jeffrey Overstreet. He's not an ornery cynic/critic who merely watches films and then retreats into a dark hole to opine away at the computer screen. He gets out there among the people. He has a passion for educating folks about how to watch movies, how to get the most out of them, how to dig beneath the surface and to find the real substance of what a movie is all about."
In a humorous and moving acceptance speech, Overstreet said, "Critics are used to being attacked, rather than awarded. Therefore, I am quite grateful for this surprising recognition." He included quotations from writers who inspired him, like J. R. R. Tolkien, Frederick Buechner, and the recently deceased Madeline L'Engle, and he spoke of "The joy we all receive from discovering neglected or overlooked art."
After the ceremony, Overstreet served as a CAFF panelist for post-screening discussions of Unforgiven, Invisibles, and a special session entitled, "Where's the Love? The Film Critic vs. the Religious Audience."
The Spiritus Award honors critical writing that calls attention to films which enrich the human person and celebrate the transcendent aspects of life. Created by a coalition of professors from Fuller Theological Seminary, Pepperdine University, and Azusa Pacific University, the Spiritus Awards have recognized outstanding writing in the field of theology and film since 2002.
Filmmaking for Social Change
The City of the Angels Film Festival's 2007 theme, "Justice … for All?", celebrated the potential of filmmaking for social change. Through four premieres, award-winning docs, shorts and classic films like Norma Rae and Unforgiven, CAFF challenged, troubled, and inspired more than one thousand filmgoers to consider "the least of these." Each screening was followed by a panel discussion featuring filmmakers and representatives from local and international peace and justice organizations.
Festival highlights included the Los Angeles premiere of producer Morgan Spurlock's outrageous new film, What Would Jesus Buy?, featuring Reverend Billy and the Church of Stop Shopping Choir. The hilarious satire raises key questions about fair trade, sweatshop labor, and rampant American consumerism. Spurlock hopes religious audiences can overlook the title long enough to discern the film's purpose: "To help us recover the true meaning of Christmas." WWJB? opens November 23, the day after Thanksgiving, when stores enjoy their strongest sales.
The festival also screened Bella, with director Alejandro Monterverde in attendance. The film just had a stellar opening weekend at the box office, earning more than $8,000 per theater on just 160 screens, almost guaranteeing wider release in the weeks ahead.
There was also a special "work in progress" screening of Craig Detweiler's documentary Purple State of Mind, which wrestles with enduring questions of theodicy, how a just God can preside over a world of suffering and pain.
Meanwhile, filmmakers Ricki Stern and Annie Sundberg won The Visionary Award "for inspiring our pursuit of peace and justice in a fallen world." Two documentaries co-directed by Stern, The Trials of Daryl Hunt and The Devil Came on Horseback, were shown at the festival. The latter film sheds new light on the complications in Darfur. Photographer/narrator Brian Steidle challenged the audience to "take Darfur's crisis to their Congressmen and their churches."
Fuller Seminary's Reel Spirituality Institute presented, "Just TV?", which explored how television can contribute to social change and transformation.The conference included Nancy Miller, creator of TNT's Saving Grace, a Catholic who doesn't shy away from frank portraits of sexuality and sin on the show. Miller said, "We're all sinners like Grace (Holly Hunter), wrestling with God and his angels." Larry Wilmore of The Daily Show talked about comedy's ability to speak truth to power, to "expose our racism, our prejudice, our flaws. It is the great equalizer."
Copyright © 2007 Christianity Today. Click for reprint information.