Caspian Can't Compete
by Peter T. Chattaway

Copyright Christianity Today International

2008

2 Jun

COMMENTS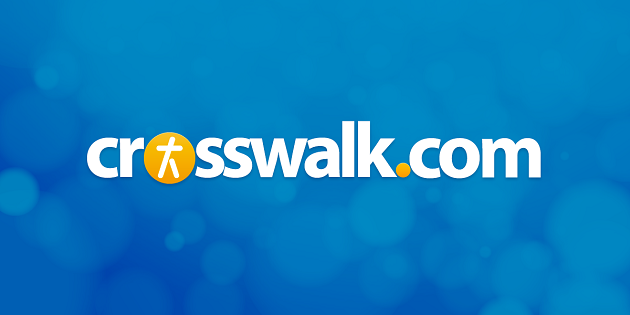 The Chronicles of Narnia: Prince Caspian is a better movie than The Lion, the Witch and the Wardrobe, but has not quite been the hit that Disney had hoped for, studio chief Robert Iger told an analyst conference last week—and he blamed the new film's disappointing grosses on the crowded summer movie season.
Compared to Wardrobe, which was released in December 2005, Prince Caspian has been raking in less money at the box office nearly every day since its release, and it has been showing weaker "legs" as well—which means the film has been losing audience members at an even faster rate.
Prince Caspian was originally slated for a December 2007 release, but Disney put it off until the summer partly to make room for The Water Horse, which Narnia co-producer Walden Media had produced with Sony. The Water Horse came out Christmas Day and went on to gross $40 million in North America and another $61 million overseas.
Most recent fantasy films—including The Golden Compass, three of the five Harry Potter films and all three Lord of the Rings films—have been released in November or December, to take advantage of the Thanksgiving and Christmas holidays.
The record for summer releases is more mixed. Harry Potter and the Prisoner of Azkaban was released in June 2004 and went on to become the lowest-grossing film in the series; on the other hand, Harry Potter and the Order of the Phoenix was released in July 2007 and became the second-highest grossing film in the series.
Prince Caspian came out May 16, two weeks after the better-than-expected debut of Iron Man and six days before the new Indiana Jones film—and as of this weekend, it ranked behind both of those films, as well as a couple of this week's new releases. To date, it has earned about $115 million in North America; by this point in its release, The Lion, the Witch and the Wardrobe had earned $153 million.
MarketWatch noted that Prince Caspian cost about $200 million to make and needed to gross $500 worldwide if it was to break even. It is not clear whether the film can do that—Wardrobe grossed $744 million worldwide—but Prince Caspian "is expected to have a home video life, however."
Before Prince Caspian came out, there were rumors that Disney might be looking for a new franchise to replace Narnia. But for now, the studio is still working on an adaptation of The Voyage of the Dawn Treader, which is tentatively set for release on May 7, 2010—i.e., the first weekend of the summer moviegoing season, a timeslot that has been very good in recent years to films like Spider-Man and Iron Man.
Douglas Gresham, stepson of Narnia creator C.S. Lewis, also told SciFi.com that he is "already starting discussions on The Silver Chair. And we're just toying with the idea of doing The Horse and His Boy after that. So we are thinking ahead."
In other movie news:
Is Indiana Jones a Communist? (Boston Globe)
Bloggers note references to East Germany, Marxist archaeologist in Crystal Skull
The ten worst movies about Jesus (WittenburgDoor)
Includes blockbusters, foreign films, animated films, docudramas, zombie movies
Christians wrestle with how to engage with film (Associated Baptist Press)
We can't avoid popular culture because we're born into it, experts say
Transformers cleans up at MTV Movie Awards (AP)
Johnny Depp, Will Smith, Adam Sandler among other winners
Elizabeth Berkley joins Donnie Darko sequel (Hollywood Reporter)
Showgirls star to play "speed freak-turned-Jesus freak" in S. Darko
Fire rages at Universal Studios (Hollywood Reporter)
Destroys sets, King Kong exhibit, "compromises" a video vault housing old movies
Randy Travis's The Wager debuts at No. 1 in CBA sales (press release)
Producer says film's success shows interest in films with "solid, moral message"
Key witness in polygamist case sells film rights to her memoir (Variety)
Boys Don't Cry producer Christine Vachon to adapt Elissa Wall's Stolen Innocence
Iranian government posts video in reply to Fitna (Fars News Agency)
Beyond Fitna focuses on Bible passages that incite Christians to commit violence
Michael Bay to produce movie based on Ouija board (Hollywood Reporter)
David Berenbaum (Elf) is working on a script for the "supernatural adventure"
An Inconvenient Truth to become an opera (Associated Press)
Italian composer Giorgio Battistelli will produce it for La Scala in Milan in 2011
John McCain records DVD interview for Hanoi Hilton (New York Times)
Presumptive Republican nominee was himself a prisoner in Hanoi's Hoa Lo prison
Italian broadcaster to present the entire Bible (Hollywood Reporter)
RAI will devote 160 consecutive hours to Bible readings, introduced by the Pope
© 2008 Christianity Today International. All rights reserved. Click for reprint information.