Faithful Under Fire
By Sara Horn

Copyright Christianity Today International

2004

1 Mar

COMMENTS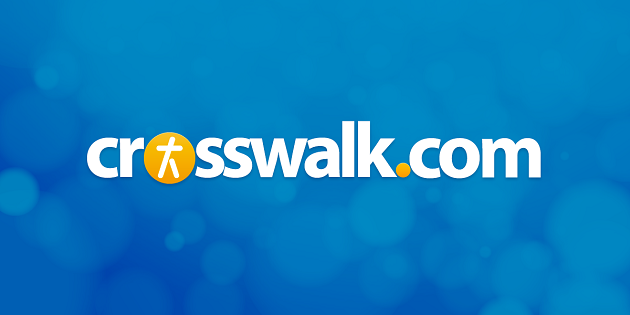 The toughest thing Chaplain (Colonel) Doug Carver has faced since arriving in Baghdad less than a year ago was seeing the dead body of a soldier he had just shaken hands with less than 30 minutes before. The sight of 18 black body bags, victims of a recent Chinook helicopter crash, being loaded onto a C–130 is still fresh in the mind of Chaplain (Major) Dan Wackerhagen. Chaplain (Captain) Eddie Cook will never forget holding a young soldier from his battalion as he died from a mortal wound to the head, the first death for his unit.
These chaplains, like the men and women they minister to, have had to face death head–on since Operation Iraqi Freedom began one year ago. It is hard and sometimes frightening, but these Christian ministers all credit God for getting them through.
"You never know Jesus until He's all you've got," said Carver, the highest–ranking chaplain currently in Iraq, stationed at the Coalition Provisional Authority headquarters in Baghdad. He oversees more than 350 chaplains and 350 chaplain assistants throughout the country. "I haven't had my wife here, my children; just an army cot in a corner," he reflected. "Finding that quiet place has been hard."
Along the way, numerous challenges have arisen. For Carver, putting the chemical gear on every time there was a missile attack threat in the early days of the war was almost claustrophobic.
"You're sitting in your bunker elbow to elbow with soldiers who are looking to you for strength," Carver said. "I was telling my wife how suiting up was starting to get to me, and she says, 'I'm going to pray that when you put it on that God will sing to you.' The next attack we had, I'm running to get my gear on and I hear the words to the hymn 'In the Garden' in my mind. I felt peace the entire time."
"My faith continually is made stronger by the soldiers that are here, the spirit they have, and the willingness with which they sacrifice."
—Chaplain Dan Wackerhagen
For Chaplain Wackerhagen, the war also has been a family affair.
"My son got called up about the same time I did," he said, speaking of his 19–year–old who joined the National Guard to help pay for college and is now in Fallujah, Iraq. "We were actually three tents away from each other here at BIAP [Baghdad International Airport] for about 10 days at the beginning of the war. I saw him [later] as he was heading home for a two–week leave. I didn't want to hear a whole lot about the battles he's been in, though. I'm still his dad." Nevertheless, they did trade war stories.
Wackerhagen is responsible for spiritual activities at Baghdad International Airport, overseeing 35 chaplains and 60 various chapel services for tens of thousands of soldiers who live there or pass through. But he quickly points out that the soldiers he's in charge of ministering to also have ministered to him.
"My faith continually is made stronger by the soldiers that are here, the spirit they have, and the willingness with which they sacrifice," Wackerhagen said, his eyes tearing up.
The capture of Saddam Hussein was a high point, but the deadly attacks against U.S. soldiers and innocent Iraqis continue. In the wake of insurgent assaults, and as more soldiers have taken fire, chaplains have gone to one another for support. Combat debriefings are important for both the soldiers and the chaplains.
"I've sat with guys who have been hit three or four times," Wackerhagen said. "It's tough to go back out there.
"There's a mistake people make," he noted. "They think the longer you're in the Army, the tougher you are. But actually, it becomes a lot tougher, definitely not easier."
"It's a privilege to see a soldier accept Jesus, and grow to witness himself."
—Chaplain Eddie Cook
Chaplain Cook knows what it's like to experience the power of prayer. As a chaplain for the 82nd Airborne, Third Battalion, he has seen the men in his unit spared from countless attacks from both the enemy and from nature. He believes that faith gives a soldier hope in knowing that he's not alone.
"God gives us confidence in our salvation, so if we do die, we will be with our Lord," he said. "Soldiers can grow in their faith when they're at war. It's such a privilege to be able to see a soldier accept Jesus, baptize him, disciple him in study and prayer, and see him grow to witness himself."
One of the toughest challenges for Cook hasn't been in the war zone—it's what is waiting for him at home.
"My wife was seven months pregnant when we deployed on Valentine's Day [last year]," he said. "When our first child Edward was born, I was here in the heart of the war. It's difficult not to be able to see my son, but I know God will provide a spiritual bond for us."
Adapted from Baptist Press (Nov. 26, 2003). Used by permission. Writer Sara Horn and photojournalist Jim Veneman's dispatches from the war in Iraq are featured in A Greater Freedom: Stories of Faith from Operation Iraqi Freedom (Broadman & Holman).
Copyright © 2004 by the author or Christianity Today International/Today's Christian magazine.
Click here for reprint information.