Harmony Road Adds Chicago And Dedicates This Weekend's Show To Tracy Stuffle!
Harmony Road TV

2013

30 Jan

COMMENTS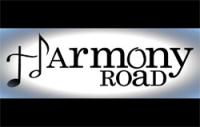 SIGNAL MOUNTAIN, TN JANUARY 30, 2012: This week's Harmony Road program is dedicated to Tracy Stuffle. The program includes a classic Perry's tune, "Damascus Road", penned by this week's featured songwriter Kyla Rowland, and a special interview with Tracy and the Perry's. We encourage the viewers to continue to pray for Tracy as he recovers from a stroke.
This week's program originates from Jim Oliver's Smokehouse in Monteagle Tennessee. Other videos featured are from Brian Free and Assurance, Sisters, the concept video "Ask Me Why" from Legacy Five, and a classic from Gold City, "I Think I'll Read it Again".
Harmony Road is a weekly Southern Gospel TV program hosted by "Singing News" publisher and Solid Gospel Radio host Les Butler and features interviews from Christian musician and Ball Brothers pianist, Cody McVey. Other members of the team include Randy Liner, Technical Director and Roger Spears, Producer.
Harmony Road can be found each week on TNN, The Nashville Network on Sunday mornings at 8:00 Eastern as well as theWALKtv Saturday evenings at 6:00 Eastern. The program is also streamed each Saturday at 8:00 p.m. Eastern and Sunday mornings at 7:30 Eastern at www.wmjn29.com and aired each Sunday afternoon at 1:00 and 6:00 Central time on TV24 in the Anniston/Gadsden, Alabama area. Harmony Road airs 6 times per week and is available "On Demand" on Charter Cable in Clarksville, TN.
Harmony Road has also just added a new affiliate in Chicago, WPVN. introducing millions of potential viewers from America's third largest media market to the best of Southern Gospel music. Chicago is also the hometown of Harmony Road Host and Singing News Magazine Publisher, Les Butler.
The program is also streamed in multiple places, including ROKU courtesy of theWALKtv. Go to www.thewalktv.com for a complete list and links.