Joan Marie Lawhorn Hyler, Mother Of Curtis Hyler, Passes Away
Curtis Hyler

2013

8 Apr

COMMENTS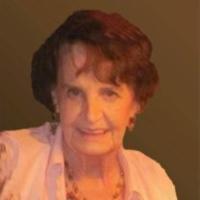 Joan Marie Lawhorn Hyler, 78, died Sunday, March 31, 2013. She is the mother of Curtis Hyler from the group, Curtis Hyler & Jubilation.
She lived in Jamesville for 23 years before moving to Greenville, where she attended Greenville Church of God.
The funeral will be held at 2 p.m. on Tuesday, April 9th at the Greenville Church Of God. The burial will be in Homestead Memorial Gardens. Visitation is noon-2 p.m. Tuesday at the church and other times at the home of Curtis Hyler, 2519 Armstrong Court.
Memorials can be sent to Smith Funeral & Cremation Services, 605 Country Club Drive, Greenville, NC 27834, to assist with funeral expenses. Online condolences at www.smithfcs.com.