"Everything Glorious"Disc Captures Best of Passion 06
Wendy Lee Nentwig

SongTouch.com

2006

6 Mar

COMMENTS
The ball had barely dropped in Times Square when 18,000 college students from all 50 states and 20 countries converged at Nashville's Gaylord Entertainment Center for another, entirely different kind of experience: Passion 06. The four-day gathering for prayer and worship continues to impact students' lives year after year.
Capturing this live event on CD for the ninth time, sixsteps records presents "Passion: Everything Glorious," a 13-track collection of the event's best music pulled live from the main stage at Passion 06. Produced by Nathan Nockels (Watermark, Matt Redman) and Shane Wilson (Switchfoot, MercyMe), "Everything Glorious" features four exclusive songs:  "Glorious" and "Party" from Chris Tomlin, "Everything Glorious" from David Crowder Band (one of the best bands in Christian music today), and Redman's "You Never Let Go." Other artists contributing to the album include:  Christy Nockels, Kristian Stanfill and Charlie Hall.
"Passion recordings exist to glorify God," says Louie Giglio, Passion Conferences founder/director/speaker. "The hope is that with 'Passion: Everything Glorious' students will continue to be encouraged by the messages of Passion 06 and use these messages to motivate change on their campuses and in their communities."
Registration for Passion 07 began on March 1 with 1,000 students signing up in the first 8.5 minutes. The event, scheduled for January 1-4, 2007, in Atlanta, promises to be another sellout, so make your plans now (go to www.268generation.com for more info).
Until then, "Everything Glorious" will have to tide you over – at least until June, when the Passion 06 DVD hits with a whopping seven hours of live footage from the event.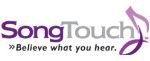 © 2006 SongTouch.com.  All rights reserved.  Used with permission.  Shop for gospel music and Christian church music downloads at  SongTouch.com.