Jonah Runs From God
Dr. Lawrence O. Richards

Writer and Editor

2001

22 Jan

COMMENTS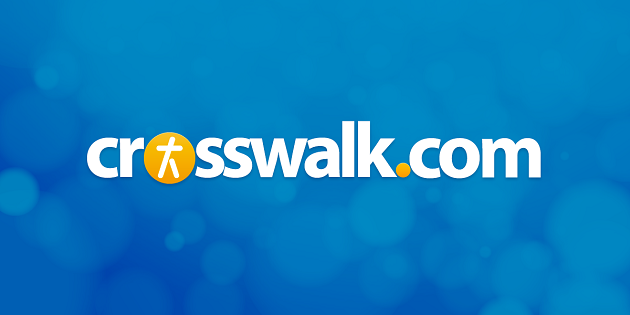 A Parent's Prayer
"Father, when in distress may we always call to you, for you, Lord, will answer."
Jonah and Me
The second of four studies
Jonah has run from God, but God has not abandoned Jonah. Caught in a violent storm at sea, Jonah has been thrown into the Mediterranean by the terrified sailors. Jonah expected to drown, but instead was swallowed by a great fish that God had miraculously prepared to deliver his prophet.
Chapter two of Jonah graphically describes Jonah's plight as he sank deeper into the waters. It also tells of Jonah's recommitment to the Lord. The steps that Jonah took in turning back to the Lord outline a path than any of us who have strayed can follow. Note that Jonah
remembered the Lord (v. 7a)
prayed to the Lord (v. 7b)
praised and thanked the Lord (v. 9a)
committed himself to obey the Lord (v. 9b)
Jonah's concluding words, "Salvation comes from the Lord," are as true for us and our family as they were for Jonah. Praise the Lord!
Jonah's Prayer
A fun family
Bible
study of Jonah 2
Starter:
Give each family member a sheet of paper and crayons. Have each create a picture of Jonah in the sea, using the description in Jonah 2:3-6. Compare your pictures, and talk about how Jonah must have felt as he sank deeper and deeper into the sea.
Bible:
Verse 1 of chapter 2 summarizes the Jonah's deliverance. Verses 7-9 describe steps in the process of Jonah's return. On the bottom of a sheet of paper write "In Danger Away from God" and at the top write "Close to God and Safe." Then draw four stair-steps leading from the bottom to the top. Show your family members the drawing, and ask them to decide from Jonah 7-9 what steps Jonah took to get back into fellowship with God, where he was safe. When you've agreed on the steps, write them on the stairs.
Close:
Read verse 10. When Jonah had returned to God, the Lord returned Jonah to dry land. Encourage your family members by pointing out that the steps Jonah took to safety are steps we can take too.
Follow-Up Fun
Create a "great fish" to use in your family dramatization of the story of Jonah. Cut out a big mouth from a large sheet of cardboard. You can draw in eyes and cut teeth from computer paper to tape around the edges of the mouth hole. Cover a table with a blanket, with the cardboard mouth at one end. Then dramatize the story with a narrator, and with Jonah crying out from inside the great fish. Let "Jonah" use his own words to express the prayer indicated in Jonah 2.
Family Bulletin Board
Post the four-step chart you used in teaching the Bible study on the bulletin board. Let it serve as a reminder that after a bad choice we too can return to God.
Table Talk
Plan a fish-related outing. If the weather in your part of the country permits, go fishing. If not, check out fish books from your local library, visit an aquarium, or check out nature channels to see when you can watch a program featuring tropical fish. Let your children decide what would be most fun.
The Last Word
It took a life-threatening situation to move Jonah to recommit to the Lord. Jonah's experience reminds us that God will bring us back to himwhatever it takes!
We tend to lionize those who have been redeemed after committing some terrible crime or being delivered from drugs. And it's true that their experiences do exhibit the grace and power of God, and glorify him. Yet how much better it is to remain close to the Lord all our lives. We may never be featured on Christian radio or in magazines. But in the end a life of quiet faithfulness will bring God even greater glory and praise.
Let's learn from Jonah, the runaway prophet. But let's never suppose that his experience depicts the normal Christian life. How much better to pray that our children will remain faithful than to later pray that they might turn back from God after their own runaway experience.
For an overview of the Book of Jonah, read pages 88-90 in
The BibleGods Word for the Biblically-Inept
.