Abraham's Obedience
Matthew Henry
Thursday, February 07, 2008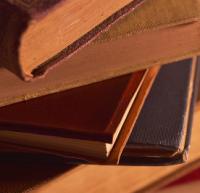 Verses 15-19 There are high declarations of God's favour to Abraham in this confirmation of the covenant with him, exceeding any he had yet been blessed with. Those that are willing to part with any thing for God, shall have it made up to them with unspeakable advantage. The promise, ver. ( 18 ) , doubtless points at the Messiah, and the grace of the gospel. Hereby we know the loving-kindness of God our Saviour towards sinful man, in that he hath not withheld his Son, his only Son, from us. Hereby we perceive the love of Christ, in that he gave himself a sacrifice for our sins. Yet he lives, and calls to sinners to come to him, and partake of his blood-bought salvation. He calls to his redeemed people to rejoice in him, and to glorify him. What then shall we render for all his benefits? Let his love constrain us to live not to ourselves, but to Him who died for us, and rose again. Admiring and adoring His grace, let us devote our all to his service, who laid down his life for our salvation. Whatever is dearest to us upon earth is our Isaac. And the only way for us to find comfort in an earthly thing, is to give it by faith into the hands of God. Yet remember that Abraham was not justified by his readiness to obey, but by the infinitely more noble obedience of Jesus Christ; his faith receiving this, relying on this, rejoicing in this, disposed and made him able for such wonderful self-denial and duty.
Verses 20-24 This chapter ends with some account of Nahor's family, who had settled at Haran. This seems to be given for the connexion which it had with the church of God. From thence Isaac and Jacob took wives; and before the account of those events this list is recorded. It shows that though Abraham saw his own family highly honoured with privileges, admitted into covenant, and blessed with the assurance of the promise, yet he did not look with disdain upon his relations, but was glad to hear of the increase and welfare of their families.
---
Excerpted from Matthew Henry Commentary on the Whole Bible (Concise) on the Whole Bible (public domain).
Originally written in 1706, Matthew Henry's six volume Complete Commentary provides an exhaustive look at every verse in the Bible. To read more from this commentary visit Christianity.com's reference library.
Have something to say about this article? Leave your comment via Facebook below!
advertise with us
Example: "Gen 1:1" "John 3" "Moses" "trust"
Advanced Search
Listen to Your Favorite Pastors