How His Stripes Made Way for Your Healing
Bayless Conley

Answers with Bayless Conley

2008

23 Jan

COMMENTS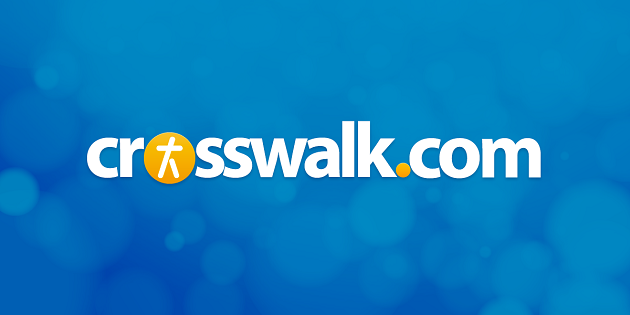 As we begin the new year, I have a very important question I want to ask you. It may be a question you've never given much thought to:
Why is it that Jesus chose to suffer so much when He died for you and me?
Stop and think about this for a minute. The remedy of God to pay the penalty for our sin was the death of His Son, Jesus (Romans 5:10). It was that death that reconciled us to God when we were God's enemies. And Jesus could have died a quick death and taken care of that.
So why did the Father allow His Son to suffer so much? And why was Jesus so willing to suffer if it could have been a quick - and even a relatively painless - death?
Why did Jesus have to endure the beating? The whipping? The crown of thorns? Well, Isaiah gives us the answer to that question in Isaiah 53:3-5:
He is despised and rejected by men, a Man of sorrows and acquainted with grief. And we hid, as it were, our faces from Him; He was despised, and we did not esteem Him. Surely He has borne our griefs and carried our sorrows; yet we esteemed Him stricken, smitten by God, and afflicted. But He was wounded for our transgressions, He was bruised for our iniquities; the chastisement for our peace was upon Him, and by His stripes we are healed.
There are two key words in this passage that I want to draw your attention to. Those two words are "sorrows" and "grief."
The Hebrew word translated "sorrows" in this passage is the word for pain. It's translated as physical pain elsewhere in the Old Testament. The word for "grief" is the Hebrew word for sickness. It's interesting that in the Old Testament this word is translated "grief" only four times, but it is translated as "disease" six times and as "sickness" 13 times.
So what is this verse in Isaiah really telling us? It's telling us that Jesus "is a man of pain and acquainted with sickness."
How was Jesus a man of pain? And how was He acquainted with sickness? Verse four gives us the answer: Surely He has borne our griefs [sickness] and carried our sorrows [pain].
Young's literal translation puts it this way: Surely our sicknesses He hath borne; and our pains, He hath carried them. And the translation by the Jewish Publication Society puts it this way: Surely our diseases He did bear, and our pains He carried.
Why? Verse five tells us:
He was wounded for our transgressions, He was bruised for our iniquities; the chastisement for our peace was upon Him, and by His stripes we are healed.
Jesus bore our sickness and carried our pain so that we need not bear them and carry them. What an amazing truth! Thank God He bore it for us!
I remember a backpacking trip I took with my son, Harrison. He was very small at the time, and the hike turned out to be much farther than we thought. The path was carved out of a granite mountain, and he just kept on falling down because it was so difficult.
At one point we stopped - we hadn't had anything to drink in about two hours - and Harrison's knees and shins were just covered with blood. He was crying, leaning against the rock with his pack, when he said, "This is the worst day of my life!"
My heart just broke! So I said, "Give me your pack." And I carried his pack the rest of the way down the hill.
You know what? Just like I bore Harrison's burden, God in heaven has seen our suffering, and His great heart has been broken with the plight of the human race. So much so, He sent His only Son to carry our burden of sickness and pain.
Surely He has borne our sicknesses and carried our pains. The chastisement for our peace was upon Him. He is our great substitute. So today… no matter what you may be facing in your life… remember that Jesus is not only your sin bearer, He bears your sicknesses as well.
It is my prayer that you will make this truth a truth you live by throughout 2008!