Just Do Something
Kevin DeYoung
Wednesday, May 20, 2009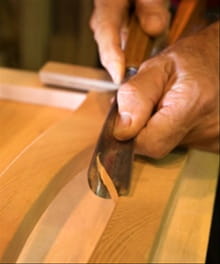 But it could mean that. It is possible that your "unparalleled freedom to roam, experiment, learn (or not), move on, and try again" has not made you wiser, cultured, or more mature.[3] Perhaps your free spirit needs less freedom and more faithfulness. Maybe your emerging adulthood should . . . I don't know, emerge.
But let me be clear: This is not a book just for young people. I'm not going to attempt a generational analysis of my fellow thirtysomethings. I'm not issuing a new manifesto for baby busters and mosaics. This book is much simpler than all that. This is a book about God's will--God's will for confused teenagers, burned out parents, retired grandparents, and, yes, tinkering millennials . . . or whatever we're called.
The hesitancy so many of us (especially the young) feel in making decisions and settling down in life and therefore diligently searching for the will of God has at least two sources. First, the new generations enjoy--or at least think they enjoy--"unparalleled freedom." Nothing is settled after high school or even college anymore. Life is wide open and filled with endless possibilities, but with this sense of opportunity comes confusion, anxiety, and indecision. With everything I could do and everywhere I could go, how can I know what's what? Enter a passion to discern "God's will for my life." That's a key reason there is always a market for books about the will of God. I bring up this whole business of adultolescence because it is related to the spiritual issue of God's will. You'll find in this book some of the typical will-of-God fare--how to make wise decisions, how to choose a job, whom to marry, etc. But answering these questions is not really the aim of this book. My goal is not as much to tell you how to hear God's voice in making decisions as it is to help you hear God telling you to get off the long road to nowhere and finally make a decision, get a job, and, perhaps, get married.
Second, our search for the will of God has become an accomplice in the postponement of growing up, a convenient out for the young (or old) Christian floating through life without direction or purpose. Too many of us have passed off our instability, inconsistency, and endless self-exploration as "looking for God's will," as if not making up our minds and meandering through life were marks of spiritual sensitivity.
As a result, we are full of passivity and empty on follow through. We're tinkering around with everyone and everything. Instead, when it comes to our future, we should take some responsibility, make a decision, and just do something.

[1] Robert Wuthnow. After the Baby Boomers: How Twenty- and Thirty-Somethings Are Shaping the Future of American Religion (Princeton, NJ: Princeton University Press, 2007).

[2] Ibid., 11.

[3] The line in quotes comes from Christian Smith, "Get a Life: The Challenge of Emerging Adulthood," Books & Culture, November/December 2007, 10.
Have something to say about this article? Leave your comment via Facebook below!
advertise with us
Example: "Gen 1:1" "John 3" "Moses" "trust"
Advanced Search
Listen to Your Favorite Pastors