The Myth of Supermom Revealed!
Terri Camp

Home school author and mother

2000

4 Apr

COMMENTS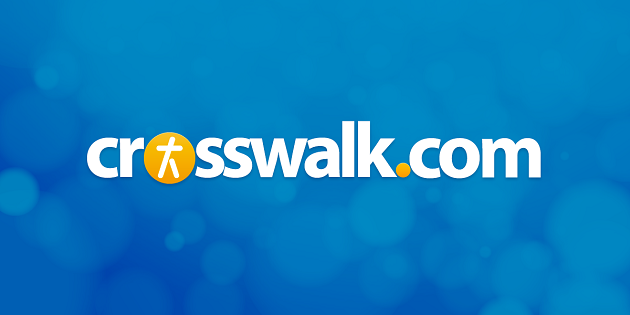 Lest you think Supermom is JUST a myth. Im going to challenge you in this article that you too, can be Supermom. I actually had a friend of mine make me a Supermom cape. It is made with a colorful material with little m & ms all over it. The big S is made out of measuring tape material. The ties are real cloth measuring tapes. You may think it odd to have a cape with measuring tapes on it, but I find it fitting.
What is the measure of Supermom? How can I possibly obtain the lofty goals of Supermom? Well, you could write down your list of Supermom qualities and check them off as you go. Or you could look to Supermom to tell you. I have chosen the letters of Supermom to help me in my quest. First I would like to mention that all superheroes were NOTHING without their source. I will challenge you that you CAN be Supermom!
The letter S stands for strength. Please read the following verses. Romans 5:6, 2 Corinthians 12:9, Psalm 8:2, and Psalm 27:1.
You will find a prevailing theme among these verses. That theme is that in our weakness, HE is our strength. So you see, God has the S covered.
Consider the U which stands for unity. What mother doesnt want children who are unified? In fact, when our children are not in unity with one another, we often feel like we are the failures. Ah, but God can also cover the U. Read Ephesians 4:1-4 and Psalm 133:1. In fact, go ahead and spray paint Psalm 133:1 on the ceilings of all your childrens bedrooms. It says, "Behold, how good and how pleasant it is for brethren to dwell together in unity." While youre in Ephesians, go ahead and read the whole chapter. Verse 13 in chapter 4 states, till we all come to the unity of the
faith
and of the knowledge of the Son of God, to a perfect man, to the measure of the stature of the fullness of Christ.
P is for Patience. Read Luke 8:15, James 1:2-4, and finally Romans 15:4-6. God shows me that HE is the one who gives me my Supermom abilities. He is the God of patience. He can overcome where I fail.
E stands for Endurance. Who do you think gives us the ability to endure? Read Hebrews 10:36-38 and 12:1-2. I used to have a little plaque that said, Lord help me endure my blessings. After awhile I realized that I didnt just want to endure them, I wanted to RUN with endurance for them.
I am going to digress from the mom part of Supermom for a minute. We all know that Supermom is also Radiant. R is Radiant. Can God even help us to be radiant? YES! Psalms 34:5 tells us the Lord is our source of radiance.
Now that we have seen that God can make us Super. Lets move on to Mom.
The first M in Mom is for Mercy. What mom does not need to have an extra measure of mercy? Read Psalms 14:13, Luke 10:37 and 2 Corinthians 4:1. After reading those, please read Psalms 130:7. Once again, it shows that for us to be Supermom, we must rely on the Lord for our mercy.
The O stands for Obedience. As mommies, one of our biggest goals is that of obedience. We must train our children to be obedient and we must also work at obedience ourselves. The verses for Obedience are 1 Samuel 15:22, Psalms 18:44, and Romans 5:19. Once again, God has made a way for us to fulfill the mandate of obedience.
The final M stands for Moments. It stands for the moments in our lives that are permanently etched in the hearts of our children. The final M tells me that I can create in my childrens lives moments that will last forever. You will see in 2 Corinthians 4:17 and Job 34:20 that we dont know how long our time is here with our children. We must be ever so willing to create moments with our children that will have a lasting weight in glory.
As with all Superheroes there is a villain. God has even given us the abilities to thwart the villain. Read 2 Cor 10:4-5 and you will see how you too can thwart the villain.
Finally, dear friends, we are all worthy to wear the cape of Supermom because we have turned to God. Each day and each night, we cry out to Him in our weakness. It is in that moment of weakness that He slips on us the Supermom cape. The cape that says, I am nothing without God. But with HIM as my source of strength, unity, patience, endurance, radiance, mercy, and obedience in all the moments of our lives, I can wear the cape of Supermomdom with honor.