From Pastor Eric Motl
Matthew 4:1-11 "It is written…It is written…It is written.."
Jesus responded to the devil's temptations, attacks, and lies with the Word of God and with the Word of God only (Matthew 4:4, 7, 10). According to the Biblical record the only words Jesus spoke to the evil one were direct quotes from the Old Testament (which was the Bible at the time – no New Testament yet).
Jesus upheld the Old Testament as the powerful, devil beating, triumphant Word of God. And although we only have these three quotes from Deuteronomy, we can responsibly conclude that He would have and could have quoted from any O.T. passage necessary to counter Satan's lies. Here's the point: if Jesus' strategy against Satan was to quote from the Old Testament to battle against evil ideas then by the very nature of His responses He upheld not only the specific passages He quoted from but the entirety of the books that held them. He wouldn't have quoted from these verses if He hadn't have believed that the very books that held them were of the same authority and power.
Some people today claim that Jesus' teachings can only be found in the Gospels of the New Testament. When they make these false claims they forget that Jesus believed, upheld, and practiced spiritual warfare with the Old Testament Word of God. By His actions towards the devil in Matthew 4 He not only thwarted the devil's schemes but showed us today that the Old Testament is a power tool for defeating evil.
In Jesus' perfect view and practice the Old Testament was the Sword of the Spirit(Hebrews 4:12). And by declaring His approval of these verses He gave His endorsement for the rest of the books that contained them.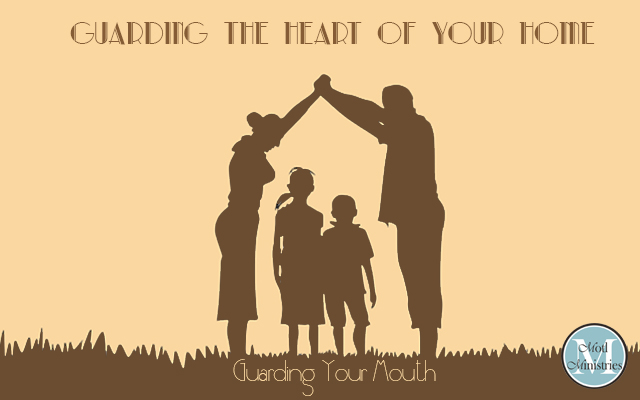 I gulped rather hard as I started today's post. Usually, whenever you teach on something, you get the fires of testing turned up just a bit and guarding my mouth is a forever-classroom for me! So I am writing this with a lot of extra prayer!
As we go through these five areas we can guard to better our marriages, our mouths are a HUGE battleground to protect.
Proverbs 10:19 tells us: When there are many words, transgression is unavoidable, But he who restrains his lips is wise.
I am a chatty woman. This verse is hard for me. Here's another one for the books:
For the mouth speaks out of that which fills the heart. The good man brings out of his good treasure what is good; and the evil man brings out of his evil treasure what is evil. But I tell you that every careless word that people speak, they shall give an accounting for it in the day of judgment. For by your words you will be justified, and by your words you will be condemned. Matthew 12:34-37 NASB
(Did any of you stick around for the rest of this marriage devotional? Or have you all left?)
Guarding our mouths is hard. Sometimes we feel so entitled to say that ugly thing. My mouth has revealed more pride, selfishness, anger, and general fleshly immaturity than any other part of me. And my man has seen... and received quite a bit of it. Sometimes, in the moments we need to be most like Christ for the sake of our spouse, life comes in and pulls out some pretty yucky junk. Think back on the last death in the family; did you say anything hurtful to your spouse? Maybe a financial or family stress tweaked you just enough to say some really wretched things? How about good old fashioned schedule-overload? The thing is, that stuff is rattling around inside us already and the circumstances just turned up the heat enough to allow it to bubble to the surface.
I've had a few seasons when I was so floored over what came tumbling out of my mouth, revealing what was in my heart. And the grief of it just plain brought me to my knees.
So, this devotional isn't filled with witty, memorable phrases to help you guard your mouth. Rather, it's a confession and prayer, and hopefully and encouragement.
When your mouth runs away with you, pray! Ask God to forgive you and show you what needs cleansing in your heart. Ask your spouse and family to forgive you. Seek to get more of God's truth, grace, and love in that place where the ugliness sprung from. And let it spur you on to have grace when your spouse says something hurtful too.
Do not take to heart all the things that people say, lest you hear your servant cursing you. Your heart knows that many times you yourself have cursed others. Ecclesiastes 7:21-22 ESV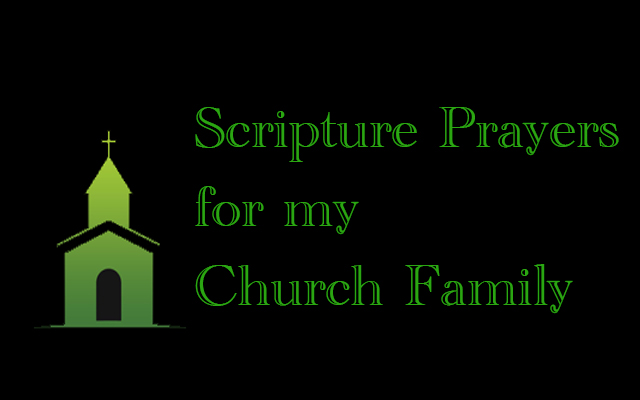 October is clergy appreciation month, so it always turns my mind to more ministry related topics. My husband is a hardworking, multi-hat wearing pastor. I've been blessed to be his partner in this adventure. And one of the things I have treasure most has been prayer. When someone tells us they are truly praying for a burden we have or a decision to be made, it has been a lasting heart treasure for me.
So this month's download is two different sets of Scripture prayers. One set to pray for those who are in your church and many of them are for those serving. And the other is a set of Scriptures to use as you walk around your neighborhood or wait in the carpool lane at your kids' school. I hope you use and enjoy them!
Blessings!
Scripture Prayers for the Harvest (Praying for those around me to know Jesus)