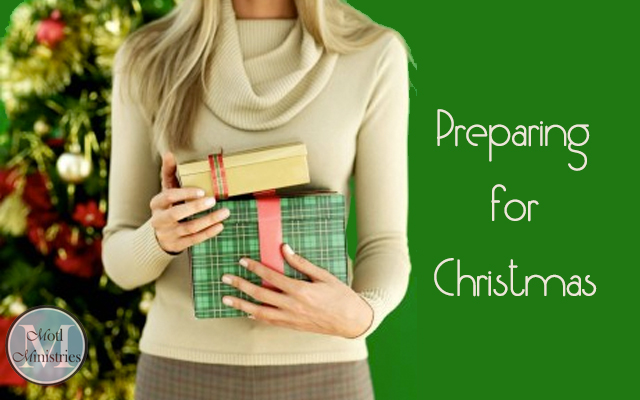 The Passover of the Jews was near, and Jesus went up to Jerusalem. And He found in the temple those who were selling oxen and sheep and doves, and the money changers seated at their tables. And He made a scourge of cords, and drove them all out of the temple, with the sheep and the oxen; and He poured out the coins of the money changers and overturned their tables; and to those who were selling the doves He said, "Take these things away; stop making My Father's house a place of business." His disciples remembered that it was written, "ZEAL FOR YOUR HOUSE WILL CONSUME ME." John 2:13-18 NAS
It might seem like an odd passage to highlight during the Christmas season, but as we mine for gems from this section of Scripture, I think there is some treasure here for us.
When Jesus looked at His people and His Father's house, He was deeply grieved because of the greed and worldliness that had come to define the way things were carried out in the temple. As Christians we are now the temple of the Holy Spirit. So when God looks at us, the way we go about doing our daily chores, the way we seek holiness, the way we interact with others.... what does He see? Does He see His temple filled with the aroma of prayer and praise? Does He see the reflection of His own heart for the needy and lost? Or does He see greed and worldliness?
Christmas isn't Jesus real birthdate, but it is the season that we stop and thank God for His incredible plan to save us and for the way He came to earth to live with us and die for us. So as the season of remembering our Savior's birth, doesn't it seem like we, as individuals and corporately as the church, ought to reflect His heart even more than normal?
When the world looks at the way we celebrate Jesus' birth, do they see commercialism and money-changers? Or do they see sweet generosity and selfless giving? Do they see the humility with which Christ came to earth - wrapped in rags, born in a stable, with the first birth announcement going to low-class shepherds - in the way we reach out to people? As we prepare for the joyous celebrations of the season, may our Father in heaven and the world around us see the True Light of Christmas.
For more encouraging resources, visit us at MotlMinistries, follow us on facebook, twitter, pinterest, or sign up for our monthly newsletter to get freebies and fun stuff!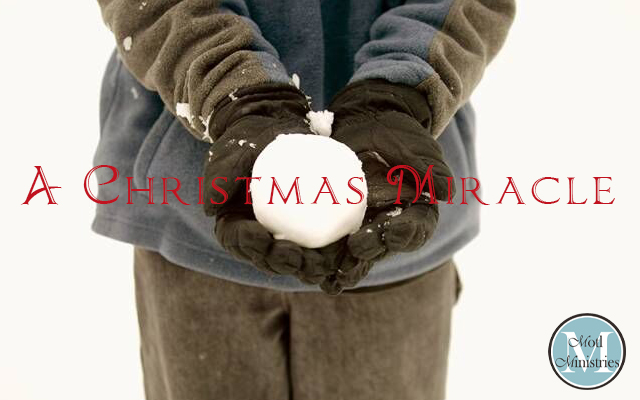 I overheard a woman in the store aisle next to mine moan to another woman, "If I live through this Christmas it is going to be a miracle!" Then she began rattling off the things on her to-do list. I almost shouted over the aisle an "Amen, sister!" to this kindred stranger. But then I felt the Lord tug at my heart and take my thoughts captive to the truth: the Christmas miracle already happened. It's done. It's over. It was finished - Jesus even said so!
What's special about Christmas already happened. All of us, me very much included, holiday-weary, over-spent, over-tired women can rest in the wonder of Jesus' finished work. It's so upside down that the season we should be celebrating Christ's accomplished work for us, we run ourselves ragged working at everything else.
So as you prepare your heart and home for all this Christmas season holds, remember what's beautiful about this holiday is the presence of Christ, our Emmanuel, who came to dwell with us. What's special about Christmas is the incredible plan of God spilled out over humanity, declaring "Peace on Earth! Goodwill toward men!" We can't add one shiny star on top of what Jesus already accomplished. It is finished. So let your heart rest in His work and celebrate His work, instead of worrying over yours.
Looking for some Christmas encouragement? Enjoy Prepare Him Room, a Biblical word study and art devotional!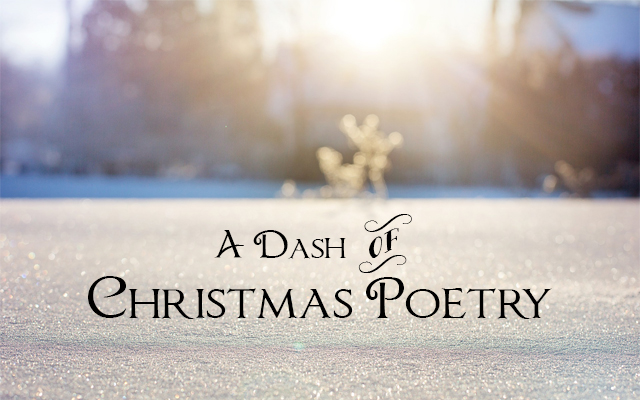 I have a friend who is witty, clever, and an abundantly gifted wordsmith. This year she published a collection of poetry that is a beautiful peek into her honest journey with the Lord. At moments it's encouraging, others challenging, but each page is filled with delight. She has allowed me to share some of her poems, so without further ado, I present my friend and sister, Karen Pierce, A Rhymer Redeemed!
The Christmas List
Have you made out your Christmas list yet?
Not of what to buy, but what you're hoping to get
I find most of the things that I'm sorely lacking
Wouldn't fit in the largest of Christmas stockings
I need the strength of the small sturdy beast
Who carried his burden many miles to the East
I could use some of the kindness of the innkeeper that night
To find solutions to problems, when there were none in sight
The persistence and faith of the traveling wise men
Who followed a star, to who knew, where or when
And since few journeys begin with an ideal start
I want some of the courage from Mary's heart
I need a little humbleness from keepers of sheep
To believe every promise He will keep
And I certainly could benefit from some of the joy
Of angels who sang the news of the newborn boy
If we could all find these gifts beneath our tree
What a wonderful place the world would be!
Sometimes Karen writes poems after my husband's sermons and they always bless our church family. This is one of those poems I just had to share with you:
The Shadows of Christmas
The shadows of Christmas
Swirl all around the holiday
But if we look behind the shadows
To find the real meaning of Christmas Day
The Christmas trees we carry home
Plain and bound up tightly with twine
Stand transformed on Christmas morning
Free and full of light that sines
This should cause us to remember
That we too were once bound and tied
Then our Savior appeared among us
And invited us to live, as He took our sin and willingly died
The piles of gifts beneath the tree
Are wrapped in paper and pretty string
But until we unwrap and accept the gift
The box may well be empty, the salvation He offers is everything
The feasting and making merry
The love that fills our hearts
Are the overflow of gratitude
For the eternal kingdom, of which we've been made part
So while we treasure the shadows
The tradition and the rest
Let's not forget why the Baby came
And that the gift He offers, Salvation, is the very best
You can find Karen's collection of poetry, A Rhymer Redeemed, here.