Foundational Principle #5: Pursue faith over comfort, convenience, and worldly standards.
For we walk by faith, not by sight. 2 Corinthians 5:7 NASB
Sometimes when my hubby comes home from work and the house is strewn with toys, folded-but-not-put-away laundry, an unfinished project, and the beginnings of (but not finished) dinner, I'd really like to have this verse displayed over our home! Don't look at the mess, just see past it, in faith (wink, wink!). But truly, seeing our lives with eyes of faith often does indeed mean looking past a lot of things that could otherwise trip us up.
We have to look past our child's difficult season of life to see the beautiful person they are becoming, and will be after this rough patch. Sometimes we have to see our marriage with eyes of faith, and know that we will get through this hard season and in the end it will all be so very worth it.
When Paul wrote that we must walk by faith instead of sight, he was specifically speaking in reference to heaven and all the good that awaits us there. When we view our lives with heaven in mind, it lifts our eyes, enabling us see past our mundane duties to our holy callings and purpose.
Sometimes the smallest act of love or compassion can be a conduit of Christ for another person in ways we wouldn't imagine. In youth ministry, we had a lot of kids that come and go. You don't connect with all of them the way you wish you did, but you pray over all of them, do your best, and ask the Lord to do "through us what is beyond us." One of the girls who only came a handful of times, told her mother how much it meant to her that I always invited her to sit with me. She never took me up on the invite that I can remember. Much too cool for that. But years later her mom told me how significant it was for her daughter that I wanted her around. I didn't know it but she'd had been through a terrible experience with her step-father. She was so wounded and a little love, apparently, went a long way. At the time, I had no idea she even cared that I greeted her at the door. There might be someone in your life that is soaking up any ounce of love or grace you send their way and you don't even know how much it means to them!
My grandfather was a man who profoundly impacted my life for the best. He regularly had a precious word of encouragement for me--and everyone around him. I think that was his gift in life. He's had a heavenly address for over a decade now, but I can still hear and feel his words of blessing.
Small things. Simple acts. Mundane moments. But all with lasting effect.
If we could live with eyes of faith, the daily irritations wouldn't grate on us so deeply and we'd see the significance of snuggling our little ones a little longer or texting an "I love you" to our spouse. Even if, like the teen in our youth group, it doesn't look like it makes any difference, love always has a way of making a difference. A heavenly, lasting, kingdom kind of difference.
This is part five of the eight part series: Walking in the Spirit for Your Family.
Join us for more devotionals, resources and freebies by following Motl Ministries through email, fb, twitter or on pinterest.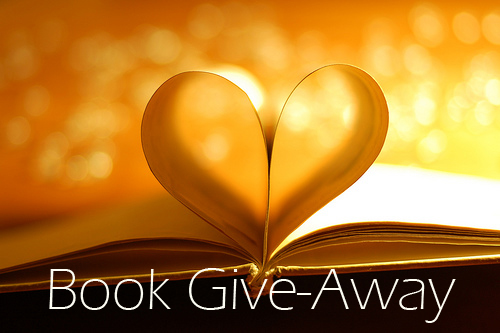 Sign up below to win your very own copy of Pam Farrel's Woman of Confidence!

You will love this book! It is all about filling up on confidence in God's character rather than our own ability or our circumstances. My favorite part of the book is called "Winning Words" - beautiful verses about God's character and faithfulness!
If the entry form does not appear below, click here and enter/leave a comment to be entered!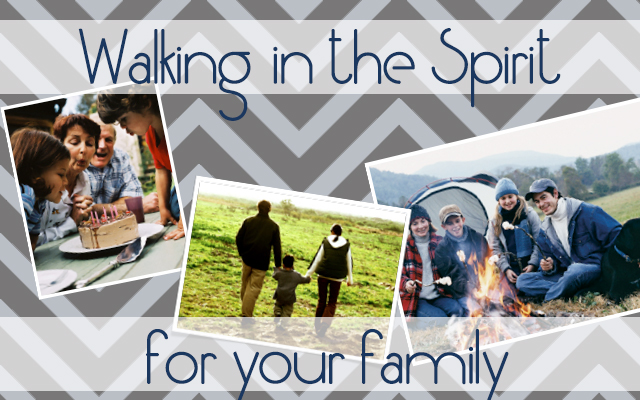 So I say, walk by the Spirit, and you will not gratify the desires of the flesh. Galatians 5:16 NIV
In college, I had a friend who was the absolute picture of sweetness. She completely amazed me because she was a very new Christian, but she just exuded this beautiful grace and light that was straight from the Holy Spirit. Then there was me. I was privileged to grow up attending church and having access to some great Biblical teaching. I don't remember a time when I didn't believe that Jesus was God's Son who came to forgive me from my sins through His death on the cross and resurrection. But I'm pretty sure the moment I popped out into this world, heaven gasped, braced itself, and sent an extra work crew down just for me. Even as a child I was well aware of my need for forgiveness, grace, and every ounce of God's help. In short, I've always been a bit of a mess!
In my messy quest to access the stuff Scripture promises us, like the fruit of the Spirit, I came across two schools of thought. One said the fruit of the Spirit is entirely the work of God in your heart, so all you need to do is sit back and watch God work in your life. Perhaps you could pray for the fruit of the Spirit, but that was about all the involvement you could have. The other school of thought said that you just needed to work harder at it. I tried both and neither was fruitful!
As I prayed and sought the Lord's direction for how He meant for me to walk in the Spirit instead of the flesh, I came to understand that while Scripture gives us two lists that describe both modes of living, the lists were sort of like two separate destinations. It didn't work like an on/off switch. It wasn't like the Bible was saying, "If you don't do witchcraft, then you will have joy" or "If you don't go to wild drunken sex parties, then you will have peace." Peace and joy and love were one direction I could walk towards, and the other stuff was in the opposite direction.
The hitch in my spiritual get-along centered around a tangle of unsanctified emotions. Discouragement ruled where joy should have reigned. Stress sucked the peace right out from under me. Anger and irritation zapped the patience I was meant to harvest. So God and I went on this journey to prune and weed out the emotional baggage that hindered His Spirit. And slowly, there was heart space for His harvest. Gradually, I learned to turn towards the things that made room for His work inside me instead of knee jerk impulses that crowded my heart with junk. The process involved me, yet it was entirely in spite of me! (You can join me in the Bible study Free to Flourish: Cultivating the Fruit of the Spirit)
Take a moment in your devotions to write out all the characteristics of the fruit of the Spirit (found in Galatians 5) in one column and then in the other list the things in your heart or life that are the opposite of those attributes. You might be able to see right off the bat that there's a habit you need to nix because it is working against the good God has for you. Pray about it. Seek the Lord in His Word and if your spouse is a believer, ask them for their perspective and prayer. I am praying that your marriage and family life grow in the fruit of the Spirit for your fulfillment and as a witness to others around you!
This is part four of the eight part series: Walking in the Spirit for Your Family.
Join us for more devotionals, resources and freebies by following Motl Ministries through email, fb, twitter or on pinterest.