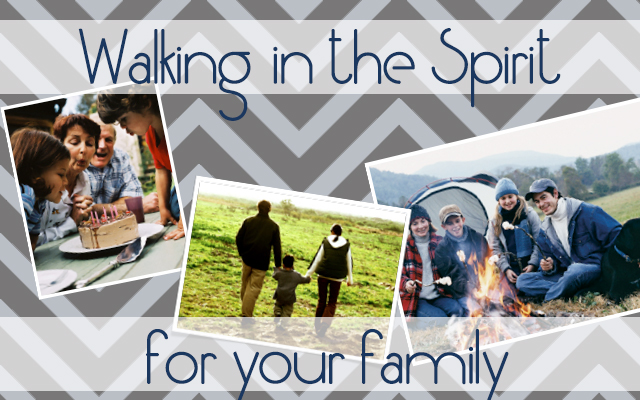 Part One from Seven Ways to Walk in the Spirit with Your Family
Make your home and family life a center of conversation about who God is and what He has done. Fix these words of mine in your hearts and minds; tie them as symbols on your hands and bind them on your foreheads. Teach them to your children, talking about them when you sit at home and when you walk along the road, when you lie down and when you get up. Write them on the door frames of your houses and on your gates. Deuteronomy 11:18-20 NIV
Our little one has been a man of few words. While he hit the ground walking at nine months, talking just hasn't held quite the same urgency. We realized about a month ago that he was clearly holding out on us when he blurted out the word "helicopter" perfectly. Both of us heard it and both of us stood there with our jaws dropped open. Little dude doesn't say "Papa" or "Dada" but "helicopter." Whatever! The other morning he pointed at the wall next to his changing table and said "Bible verse." He wanted me to read him one of the verses I'd hung on the wall. I was so struck by how even at his young age the Lord was turning his heart, just as I'd prayed, toward His word.
It can be hard to have those spiritual conversations we read about in marriage or parenting books. My husband is a pastor and there's days when I know he is so emotionally, mentally, and spiritually spent he doesn't really want to have a deep conversation about something I might be wrestling through spiritually. Sometimes, he just wants to enjoy something light. Something funny. Not heavy or deep because he's lived there all day. Your husband might not be a pastor, but I bet the end of the day finds you and your man tired too. I can't tell you how many times my husband has been leading us in precious devotions together or reading a great biography about one of our faith's founding fathers and I fall asleep on him! It's terrible! If it's not the awkwardness of trying to create a moment of spiritually meaningful connection amidst all life's superficial yet urgent demands, or the zillion interruptions, just plain old tiredness can come in and take center stage in your family dynamic.
While I love our family devotions when we have them, I know being legalistic about them isn't helpful for most of us out there. Try to have them. Enjoy them when you do. But I think most importantly, rather than having a carved out ritualistic time to specifically talk about God, we should be talking about Him and to Him in our family conversation all the time. Consider some of the other ways you might center the conversation in a natural way about the things of God:
When you go to the zoo or out somewhere in nature discuss the beauty that God made and thank Him for it.
When you get in the car, say a quick prayer for safety and ask the Lord to make each member of your family a blessing to the people you are about to encounter.
When you eat, take a moment to say grace and thank God for His provision.
When you play music, choose Christian music to float through your minds and hearts.
When your little one falls, pray for the Lord to help them heal and thank Him for the way He designed our bodies to repair.
When your little one needs correction, pray first for yourself, and then involve them in praying for their own heart and actions.
When you make a mistake, be sure to tell your family members how sorry you are and tell them that you asked the Lord to forgive you.
Tape Bible verses on your bathroom mirror to read while you brush your teeth, by the sink to read while you wash dishes, over your little one's changing table (or wherever!), but cover your world in Scripture and read it out loud.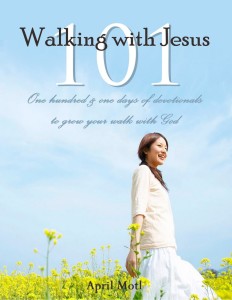 And just for fun, Walking in the Spirit with your family Scriptures we are using in this series all pretty and cute for you to use in your home. We are praying for your home to be a center of wonderfully fruitful, Christ honoring conversation!
Leave a comment below to share how you incorporate Christ-centered conversation in your family life!
Join us for more devotionals, resources and freebies by following Motl Ministries through email, fb, twitter or on pinterest.
For more encouragement about walking with God, check out Walking with Jesus 101: One Hundred and One Days of Devotionals to Strengthen your Walk with God.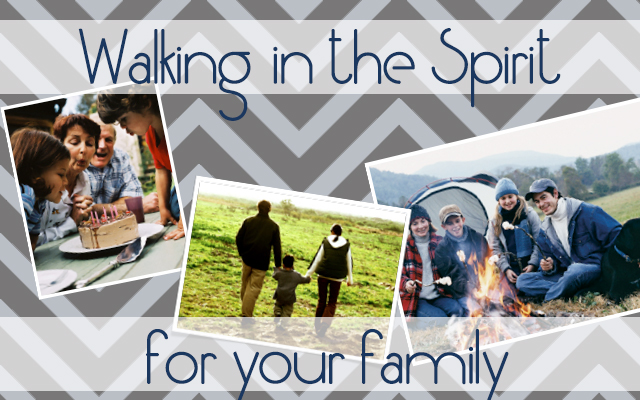 There's been seasons in our marriage where an outside circumstance knocked one or both of us off our feet. An unforeseen financial trial, struggles at work, extended family heartbreak, deaths, personal illness - you name it. Sometimes it isn't the knock-the-wind-out-of-you stuff, it's just the wear and tear of daily life that drains the spiritual intentionality out of your marriage and family life. Regardless of how it happens, our relationships suffer when we slip out of step with the Spirit.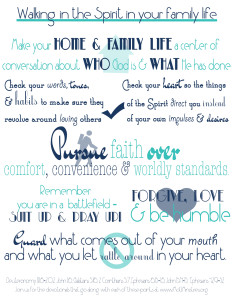 Here's a handful of verses to help you check your steps to make sure that regardless of what is going on in your life, you are walking in a way that would bless your spouse and children. Enjoy this printable download: walking in spirit in your family . You can use to help you and yours remember these points. In the following weeks we will share a short couples'/family devotional based on each verse.
Make your home and family life a center of conversation about who God is and what He has done. Fix these words of mine in your hearts and minds; tie them as symbols on your hands and bind them on your foreheads. Teach them to your children, talking about them when you sit at home and when you walk along the road, when you lie down and when you get up. Write them on the door frames of your houses and on your gates. Deuteronomy 11:18-20 NIV
Check your words, tones, body language, and daily habits to make sure they revolve around loving others. And this is love: that we walk in obedience to his commands. As you have heard from the beginning, his command is that you walk in love. 2 John 1:6 NIV
Check your heart so that the precious things of the Spirit direct you instead of your own impulses and desires. So I say, walk by the Spirit, and you will not gratify the desires of the flesh. Galatians 5:16 NIV
Pursue faith over comfort, convenience, and worldly glitter. For we walk by faith, not by sight. 2 Corinthians 5:7 NASB
Remember you are in a battle field - suit up and pray up! Therefore, take up the full armor of God, so that you will be able to resist in the evil day, and having done everything, to stand firm. Stand firm therefore, having girded your loins with truth, and having put on the breastplate of righteousness, and having shod your feet with the preparation of the gospel of peace; in addition to all, taking up the shield of faith with which you will be able to extinguish all the flaming arrows of the evil one. And take the helmet of salvation, and the sword of the Spirit, which is the word of God. With all prayer and petition pray at all times in the Spirit, and with this in view, be on the alert with all perseverance and petition for all the saints. Ephesians 6:13-18 NASB
Forgive, love, and be humble. If I then, the Lord and the Teacher, washed your feet, you also ought to wash one another's feet. For I gave you an example that you also should do as I did to you. John 13:14-15 NASB
Guard what comes out of your mouth and what you let rattle around in your heart. Let no unwholesome word proceed from your mouth, but only such a word as is good for edification according to the need of the moment, so that it will give grace to those who hear. Do not grieve the Holy Spirit of God, by whom you were sealed for the day of redemption. Let all bitterness and wrath and anger and clamor and slander be put away from you, along with all malice. Be kind to one another, tender- hearted, forgiving each other, just as God in Christ also has forgiven you. Ephesians 4:29-32 NASB
Be back next week as we begin this series! Join us for more devotionals, resources and freebies by following Motl Ministries through email, fb, twitter or on pinterest.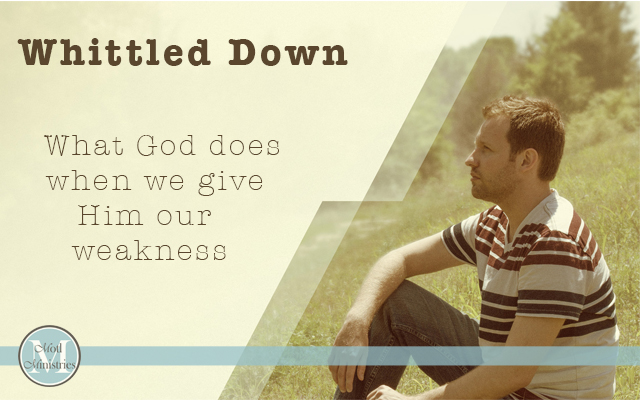 by Eric Motl
Judges 7:2 The LORD said to Gideon, "The people who are with you are too many for Me to give Midian into their hands, for Israel would become boastful, saying, 'My own power has delivered me.'"
When God called Gideon to deliver Israel from their enemies 32,000 people showed up to help. But these were too many for God to show His strength and power. So He commanded Gideon to make his army smaller. After a series of cut backs God whittled Gideon's force down to what could hardly be called a battalion. 300 men where left to Gideon to fight a force that could hardly be counted (Judges 6:5).
God whittled Gideon and his army down for a purpose: so that they would know that God delivered them and not they themselves. God's concern was not the outcome for Israel as much as the journey getting there. He knew that with too large an army Israel would become proud at a victory and would forget Who really won the battle for them.
The Most High does the same thing in our lives today. Often He will whittle us down so as to make us weak in our own strength in order to show His power through our frailty.
2 Corinthians 12:9 He said to me, "My grace is sufficient for you, for my power is made perfect in weakness." Therefore I will boast all the more gladly about my weaknesses, so that Christ's power may rest on me.
How may God be whittling you down? In what ways is He taking from you so as to show His power through your life and circumstances? How might He be protecting you from the sin of pride so that you don't have too much and forget who wins your battles and provides your needs?
Always remember, God only shows His power through weak people. Let's learn to be glad about our weaknesses so that the power of Christ might rest upon us and show forth from our lives.