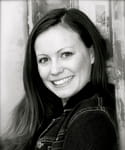 So Jesus, again being deeply moved within, came to the tomb. Now it was a cave, and a stone was lying against it. Jesus said, "Remove the stone." Martha, the sister of the deceased, said to Him, "Lord, by this time there will be a stench, for he has been dead four days." Jesus said to her, "Did I not say to you that if you believe, you will see the glory of God?" So they removed the stone. Then Jesus raised His eyes, and said, "Father, I thank You that You have heard Me. I knew that You always hear Me; but because of the people standing around I said it, so that they may believe that You sent Me." When He had said these things, He cried out with a loud voice, "Lazarus , come forth." The man who had died came forth, bound hand and foot with wrappings, and his face was wrapped around with a cloth. Jesus said to them, "Unbind him, and let him go." John 11:38-44 NAS
Of all the passages in Scripture, this one pictures what I think discipleship looks like the best. As believers in Christ we, like Lazarus, have been called forth from our spiritual grave. And we, like Lazarus, even though we have this new life, are still all bound up in our burial clothes - the old dead ways of living, thinking and feeling. Jesus called on the people who witnessed this miraculous rebirth to "Unbind him and let him go." Discipleship is the unbinding process.
I get a kick out of the thought that Martha, neat and tidy, hard workin' Martha, was concerned about the stench of death that would inevitably come from the tomb. And even though Jesus performed a miracle of new life, something tells me there was still a bit of a stink! When we've been the recipient of God's work, He often does the impossible for us, but still leaves us with certain earthly, human limitations, experiences, or "stink" along with it. And the job of discipleship, even though the miracle of salvation is complete, is still a bit smelly as we work through our fleshly issues and worldly ways.
I have been the recipient of this unbinding process. A number of dear women (but one special one in particular) mentored me, listened to me, prayed over me and loved on me, unwrapped this girl who'd been hobblin' around like a mummy trying to get through life. It was an intimate, vulnerable process. It was a stinky process. And it's an ongoing process as I continue to grow through this life.
How have you been the recipient of the unbinding process?

How do you need more unbinding from your old, dead ways?

How is God calling you to help someone else, so they don't hobble through life, missing the freedom Jesus came to give them?
We are the witnesses standing around the tomb as Jesus calls forth the dead. Now, He calls us to unbind them!
For more encouraging words sign up for weekly e-devos with marriage builder tips, his and hers devotionals, ministry helps and monthly give-aways or visit www.MotlMinistries.com. You can also check out additional resources here.
Have something to say about this article? Leave your comment via Facebook below!
About April Motl
April Motl is a pastor's wife who loves to laugh, loves her man, loves to talk on the phone entirely too long and most of all, loves her Lord. Collaborating with the joint efforts of her husband Eric, the two of them share a ministry dedicated to bringing God's Word into the everyday lives of married couples, men and women. April writes and teaches for women. When she's not tapping away at the computer writing, or trying to catch up with the laundry and dishes, she is busy serving as a pastor's wife. April has been privileged through her own church and ministry outside her local body to share God's Word with women ranging in ages and stages, across denominations, and walks of life. Her passion is to bring God's liberating truth to His Beloved. She teaches God's Word with real life illustrations, humor and practical application. April is a graduate from Southern California Seminary (MRS) and has written for Just Between Us Magazine, Dayspring's (In)courage, and The Secret Place and also writes regularly for crosswalk.com. For more information, visit Motl Ministries at: www.MotlMinistries.com
Example: "Gen 1:1" "John 3" "Moses" "trust"
Advanced Search
advertise with us
Recently on Crosswalk Blogs