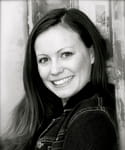 Then Jesus went with his disciples to a place called Gethsemane, and he said to them, "Sit here while I go over there and pray." He took Peter and the two sons of Zebedee along with him, and he began to be sorrowful and troubled. Then he said to them, "My soul is overwhelmed with sorrow to the point of death. Stay here and keep watch with me." Matthew 26:36-38
What an amazing example Jesus - God in flesh - gave us to be so transparent, honest and vulnerable in front of His followers. He asked them to pray for Him and shared how overwhelmed He felt - so overwhelmed He could have just keeled over and died! He didn't say to His disciples, I got this crazy hard sacrifice thing in the bag! I soar above all the emotional realities of life. I don't feel a thing. I laugh at hard. Nope. He felt it. He felt hard more than anyone I know. He sweat blood He felt the stress so deeply. I haven't sweat blood yet.
Being a victorious Christian doesn't erase our humanity. We will still experience seasons of hardship, deserts, loneliness, sadness and even depression, stress and worry - but what makes us victorious is that we aren't alone, and that our lives aren't (or don't have to be) defined by these things. Victorious doesn't mean we don't experience these things, just that they aren't the sum total of our story!
As a servant-leader we need to know we CAN ask for prayer and that we SHOULD ask for prayer.
Have something to say about this article? Leave your comment via Facebook below!
About April Motl
April Motl is a pastor's wife who loves to laugh, loves her man, loves to talk on the phone entirely too long and most of all, loves her Lord. Collaborating with the joint efforts of her husband Eric, the two of them share a ministry dedicated to bringing God's Word into the everyday lives of married couples, men and women. April writes and teaches for women. When she's not tapping away at the computer writing, or trying to catch up with the laundry and dishes, she is busy serving as a pastor's wife. April has been privileged through her own church and ministry outside her local body to share God's Word with women ranging in ages and stages, across denominations, and walks of life. Her passion is to bring God's liberating truth to His Beloved. She teaches God's Word with real life illustrations, humor and practical application. April is a graduate from Southern California Seminary (MRS) and has written for Just Between Us Magazine, Dayspring's (In)courage, and The Secret Place and also writes regularly for crosswalk.com. For more information, visit Motl Ministries at: www.MotlMinistries.com
Example: "Gen 1:1" "John 3" "Moses" "trust"
Advanced Search
advertise with us
Recently on Crosswalk Blogs