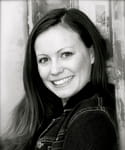 Women's ministries are struggling today with how to reach younger women. What worked for the last generation isn't working for this new generation of women. So where do you start and what is it that these women are really seeking?
One thing that continues to emerge is that these younger women are looking for connection through relationships. They want a place to be real, to be heard, to be loved. A very crucial part to fruitful ministry is positioning our lives to be useful, to be an influence in the hearts and lives of others. Here are some practical tips for giving your H.E.A.R.T. away to the younger women in your life and ministry:
Hospitality – opening the door of your home will open the "heart door" of many!
Offer your home for:
A college/youth girls' ministry event.
The college girl who needs a place to do laundry.
Encouragement – the priceless treasure that doesn't cost a penny! Bless a young woman with:
A note of God's comfort during a hard time.
Applaud her God-given uniqueness.
Cheer her on in a path of purity, obedience, and dedication to God.
Authenticity – the unpretentiousness that gives others freedom to be themselves. Be "real" by:
Sharing your journey, struggles and all.
Being more concerned for those around you than for your own image.
Let the hurt of others touch you by sincerely empathizing with them.
Resources – your arsenal of God-taught wisdom. Share truth by:
Reading/discussing a Christian book together.
Inviting her into your world through a conference, Bible study, or other place of refreshment.
Prepare files with Scripture, statistics, and resources for issues God has helped you with (depression, sexual purity, etc.) so you can readily pass on wisdom.
Time – a gift of true sacrifice that will prove your love to others. Give your time by:
Coming to youth/college meetings; showing you're available.
Understanding relationships with this generation takes a lot of time to develop trust.
Investing in connecting "their way" via email, blogs, texting, etc.
To stay up to date with monthly give-aways and other good stuff, keep in touch with us through facebook, twitter or email!
Have something to say about this article? Leave your comment via Facebook below!
About April Motl
April Motl is a pastor's wife who loves to laugh, loves her man, loves to talk on the phone entirely too long and most of all, loves her Lord. Collaborating with the joint efforts of her husband Eric, the two of them share a ministry dedicated to bringing God's Word into the everyday lives of married couples, men and women. April writes and teaches for women. When she's not tapping away at the computer writing, or trying to catch up with the laundry and dishes, she is busy serving as a pastor's wife. April has been privileged through her own church and ministry outside her local body to share God's Word with women ranging in ages and stages, across denominations, and walks of life. Her passion is to bring God's liberating truth to His Beloved. She teaches God's Word with real life illustrations, humor and practical application. April is a graduate from Southern California Seminary (MRS) and has written for Just Between Us Magazine, Dayspring's (In)courage, and The Secret Place and also writes regularly for crosswalk.com. For more information, visit Motl Ministries at: www.MotlMinistries.com
Example: "Gen 1:1" "John 3" "Moses" "trust"
Advanced Search
advertise with us
Recently on Crosswalk Blogs