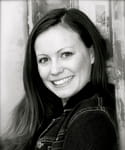 HOW BEAUTIFUL ARE THE FEET OF THOSE WHO BRING GOOD NEWS OF GOOD THINGS! Romans 10:15
In foreign missions, before the first wave of evangelists come on the scene, there's generally a crew of prayer walkers who pound the pavement and heaven's doors with prayer. These prayer crews walk through the communities, jungles, cities and neighborhoods begging God to move in that area.
Of all the freebies this week (if you just jumped into our February Freebies, click the link to read previous entries), this one is the most near and dear to my heart. It's a list of Scripture prayers to use to walk and pray over your own neighborhood.
My husband and I recently moved from Southern California to Massachusetts. I can't tell you how many odd looks and puzzled, "Why'd ya move here?" questions we've gotten. We moved here because we felt called. And one of the reasons we felt called was because it's the nation's least churched area. It's our nation's biggest mission field. While the need here is great, the need "back home" is still great. Only 15% of the community we moved out of in CA attend church. Now, church attendance makes you a Christian about as much as standing in a garage makes you a car. So church attendance (and that stat includes people who attend any religiously affiliated services, regardless of creed) is no guarantee that these people are on their way to heaven. You see what I'm saying? If missionaries are walking the streets begging God to move, something tells me we ought to be doing the same thing here at home! Our backyard is a mission field staring us straight in the face.
Spring is just around the corner and the weather is better for walking your neighborhood. Perhaps you might consider starting a group in your church that is committed to walk and pray for your community from the beginning of March until Resurrection Sunday! It's a short commitment and the Lord only knows how much fruit might come of your prayers!
This printable download includes two sets of prayer cards so you and a friend can pray together :) Click here for Scripture Prayers for the Harvest. If you start a prayer group in your church, or even if you start by yourself, please let us know. We'd love to hear about it - email us at info@MotlMinistries.com
follow Motl Ministries on facebook or twitter!
Then He said to His disciples, "The harvest is plentiful, but the workers are few. Therefore beseech the Lord of the harvest to send out workers into His harvest." Matthew 9:36-38
Have something to say about this article? Leave your comment via Facebook below!
About April Motl
April Motl is a pastor's wife who loves to laugh, loves her man, loves to talk on the phone entirely too long and most of all, loves her Lord. Collaborating with the joint efforts of her husband Eric, the two of them share a ministry dedicated to bringing God's Word into the everyday lives of married couples, men and women. April writes and teaches for women. When she's not tapping away at the computer writing, or trying to catch up with the laundry and dishes, she is busy serving as a pastor's wife. April has been privileged through her own church and ministry outside her local body to share God's Word with women ranging in ages and stages, across denominations, and walks of life. Her passion is to bring God's liberating truth to His Beloved. She teaches God's Word with real life illustrations, humor and practical application. April is a graduate from Southern California Seminary (MRS) and has written for Just Between Us Magazine, Dayspring's (In)courage, and The Secret Place and also writes regularly for crosswalk.com. For more information, visit Motl Ministries at: www.MotlMinistries.com
Example: "Gen 1:1" "John 3" "Moses" "trust"
Advanced Search
advertise with us
Recently on Crosswalk Blogs