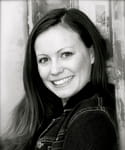 This year the hubby and I had promised not to buy each other Christmas gifts. After our big cross-country move, presents just weren't in the budget. I had done my best to make cards and small gifts to share our love with close friends and family. And I had only bought a couple, small, true necessity items for my man. But I just love to buy presents! And I especially love to buy presents for my sweetheart...
On a total impulse I found something that I thought would be just perfect for him and even though I knew we'd be really tight, I bought it. I had made sure I could return it, so I figured it was "safe" to buy it!
I was so excited to surprise him ... and it turned out that he loved it!
It also turned out that despite how fun the surprise was and how much I had picked a winner of a gift, it still had to go back to its home at the store.
As I stood in line waiting to return the impulsive Christmas purchase, I was thinking how we could all stand in a line to take back a purchase, but there was no take-back line for most choices in life.
No return line for bad relationships; no return line for hasty words spoken in frustration or pain; no take-back line for the too many cookies I ate this Christmas. ... No return line for most of the choices that we'd really like to "take back" in life.
There's no going back. But in Christ, thankfully, we can move forward!
Brothers, I do not consider myself yet to have taken hold of it. But one thing I do: Forgetting what is behind and straining toward what is ahead, I press on toward the goal to win the prize for which God has called me heavenward in Christ Jesus. Philippians 3:13-14 NIV
In Christ we can find the grace to cover everything that we wish we could take the "return line" and everything we need to move forward. As the New Year approaches, may your heart be washed afresh with the freedom that comes from the grace of our Lord -- grace enough to cover our past and propel us into a good and hopeful future!
Have something to say about this article? Leave your comment via Facebook below!
About April Motl
April Motl is a pastor's wife who loves to laugh, loves her man, loves to talk on the phone entirely too long and most of all, loves her Lord. Collaborating with the joint efforts of her husband Eric, the two of them share a ministry dedicated to bringing God's Word into the everyday lives of married couples, men and women. April writes and teaches for women. When she's not tapping away at the computer writing, or trying to catch up with the laundry and dishes, she is busy serving as a pastor's wife. April has been privileged through her own church and ministry outside her local body to share God's Word with women ranging in ages and stages, across denominations, and walks of life. Her passion is to bring God's liberating truth to His Beloved. She teaches God's Word with real life illustrations, humor and practical application. April is a graduate from Southern California Seminary (MRS) and has written for Just Between Us Magazine, Dayspring's (In)courage, and The Secret Place and also writes regularly for crosswalk.com. For more information, visit Motl Ministries at: www.MotlMinistries.com
Example: "Gen 1:1" "John 3" "Moses" "trust"
Advanced Search
advertise with us
Recently on Crosswalk Blogs