Church Music after the Worship Wars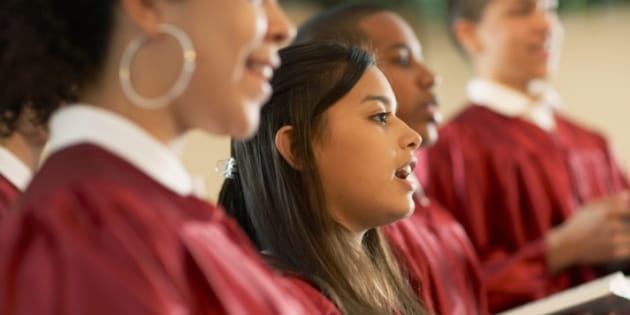 20 years ago, when the "worship wars" were still raging among Christian churches, the primary point of debate was that of style. The question was, "Is your congregation traditional or contemporary?" Since that time, the conversation has moved on to the better question of whether your congregational music is really congregational? David Neff raises this point in his thought-provoking short post: "The Best Way to Use Music in Church."
The two points of his article:
1) Be eclectic – select the best from a variety of styles and sources
2) Avoid the performance temptation – don't overwhelm the congregation with instruments or with difficult melodies.
In other words, the key to biblical worship is to let everyone sing! Speaking as one who leads music at my local congregation on a weekly basis, church music leaders need this message. It's easy to impose our own stylistic preferences onto the congregation. We forget our role as servants and teachers of the church. We overemphasize our musical performance instead of simply leading people to sing to the Lord.
Check out David Neff's full article here. And for more good, biblical thoughts about church music, check out this edition of 9Marks Journal: "The Church Singing" and Jamie Brown's excellent piece: "Are We Headed For A Crash? Reflections On The Current State of Evangelical Worship."
Alex Crain is the editor for Christianity.com