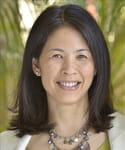 There is a pattern you should know about that will occur in your marriage.
If you're like many modern couples, you married for love. Your husband was the right one for you, and each of you felt, more or less, that you found the perfect match.
Fast forward several years. (Or perhaps several weeks!)
Reality begins to set in for both of you. You each find that the glow of enchantment is wearing off. That endearing trait that you so loved at first – he's so responsible! - is now starting to rub you in exactly the opposite way – doesn't this guy ever stop thinking about work? And in all likelihood, your husband is having the same allergic reaction to you.
You've fallen out of like with each other.
The truth is that the feelings of love and enchantment are fleeting. We will fall in and out of like with our spouses – and they with us – many times throughout the course of our marriages.
What do we do when those seasons come along?
1) Dig in your heels. Know ahead of time that it's more than a feeling. Realize a priori that there will be seasons where you'll be called to act in a loving way, even when you don't feel it all the way.
2) Be intentional. During a dry spell, get in the habit of behaving in a thoughtful, warm, caring, and giving way. Continue to water and nourish the garden of your marriage, even when the fruit aren't visible.
3) Have a Big Vision. Can you see your spouse the way God sees him? Or can you see your spouse the way God sees you? That is, wholly imperfect yet able to be wholly loved. This truth is a foundational source of fuel for our marriages.
We may fall in and out of like, but we can stay in love.
Question: Have you been able to be loving towards your spouse through a dry season?
Warmly,
Have something to say about this article? Leave your comment via Facebook below!
About Dr. Ann @ Coaching with Dr. Ann
Welcome to Coaching With Dr. Ann! I am a Christian M.D. who coaches, writes, speaks about the issues that matter to women. What will you get from being here? You'll learn how to grow healthy relationships, how to build balance into your life and work, and how to get past your own internal roadblocks. You'll also learn how to navigate the key challenges of marriage and motherhood. NEW: Get my newsletter with coaching tips delivered to your inbox for free every week! Sign-up below at CoachingWithDrAnn.com:
Example: "Gen 1:1" "John 3" "Moses" "trust"
Advanced Search
advertise with us
Recently by Dr. Ann @ Coaching with Dr. Ann
Recently on Crosswalk Blogs