Is busyness crowding out the room for the success of your soul?
The story is told of a South American tribe that went on a long march, day after day, when all of a sudden they would stop walking, sit down to rest for a while, and then make camp for a couple of days before going any further. They explained that they needed the time of rest so that their souls could catch up with them. (from "Sabbath" by Wayne Muller)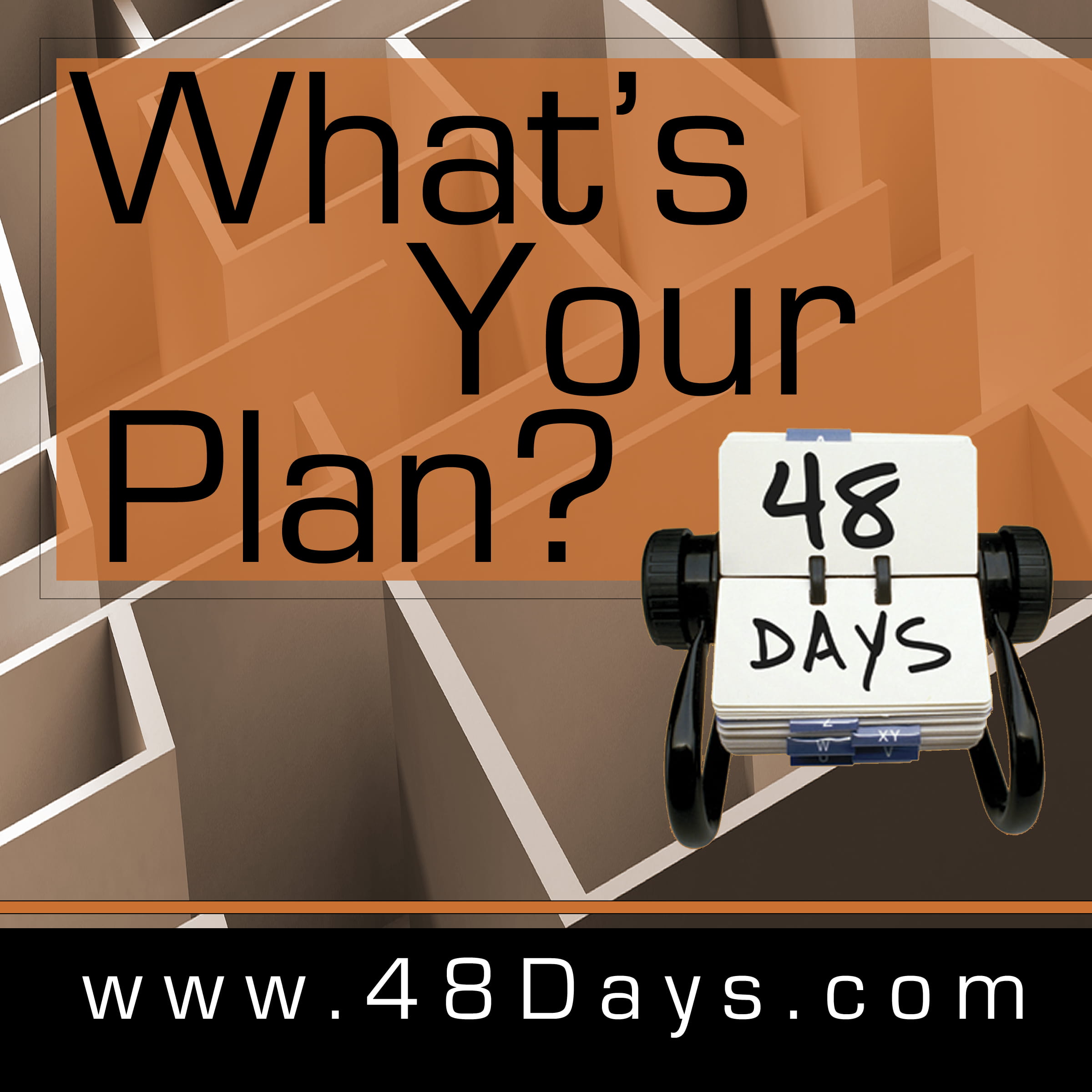 Are you working and living without the benefits of having your soul catch up? Are you feeling like your work is soul-less and little more than a method of producing a paycheck?
In the "busyness" of modern life, I fear we have lost the rhythm between activity and rest. Just as exhaling without occasionally inhaling will cause you to turn blue and pass out, busyness without rest will cause you to "pass out" from things that matter. "I am so busy." We say this as a badge of honor, as if our exhaustion were a trophy, and our ability to withstand 70-80 hour workweeks a mark of real character. We convince ourselves that the busier we are, the more we are accomplishing and the more important we must be. But is this really so? Does more activity really mean more accomplishment? To be unavailable to friends and family, to miss the sunsets and the full moons, to blast through all our obligations without time for taking a deep breath – this has become the model of a successful life.
Can we really distinguish essentials that matter in our efforts to get more things? Just this week I worked with a very competent lady who has reached the pinnacle in her profession, with a world class apartment and a beach house for the weekends. Although her income puts her in the top 1% nationally, she has lost the sense of fulfilling work. One of her expressed goals is to "smile more on my way to happiness."
"If you are losing your leisure, look out. You may be losing your soul."
- Logan Pearsall Smith (1865-1946) U.S.-born British essayist, biographer, critic
Embrace Sabbath days and times in your life. Wisdom, peace, contentment and insight about fulfilling work will grow in those times. Take a walk, give thanks for simple things, take a bath with music and candles, turn off the telephone, pager, TV and computer – carve out those times for restoration and spiritual breathing. Even Jesus got away from the crowds periodically.
From the Bible:
"Then Jesus suggested. 'Let's get away from the crowds for a while and rest.' For so many people were coming and going that they scarcely had time to eat. So they left by boat for a quieter spot." Mark 6:31 (TLB)
Direction for Today:
How has your striving for success crowded out the Sabbath in your life?
******************************************************
Dan is the author of the New York Times best-selling 48 Days To The Work You Love , No More Dreaded Mondays and the newly released Wisdom meets Passion. He has been a guest on CBS' 'The Early Show,' MSNBC's 'Hardball with Chris Mathews,' Moody MidDay Connection, and the Dave Ramsey Show. Dan has spoken at the White House Christian Fellowship, and is in high demand at national conferences on aging and changes in the workplace, and at universities and churches. Over 130,000 people have subscribed to his weekly newsletter, his 48 Days Podcast consistently ranks in the top 3 under Careers on iTunes, and the 48Days.net business community is viewed as an example around the world for those seeking to find – or create – work they love.
Tuesday, December 10, 2013
Here are the 8 reasons most commonly given by human resource people for rejecting applicants. And please note – none of these include your degree, your GPA or your IQ. By addressing these you can make yourself a top candidate without waiting and without getting any more student loans.
1. LACK OF ENTHUSIASM
You don't have to be a Jimmy Kimmel or a Tigger, but you must express enthusiasm for a job if you don't want to be weeded out
immediately. Enthusiasm, boldness, and confidence will often do more for you in an interview than another college degree.
2. LACK OF INTERPERSONAL SKILLS
When a candidate even hints at an inability to get along with others, it dramatically weakens that person's chances in an interview. While this sounds obvious, it's surprising how open some people are about their faults. Someone who interrupts frequently or who glances away during the interview will not be seen as a good team player.
3. WHAT'S IN IT FOR ME?
We know you want to know about the benefits, vacations, Friday massages and the company car, etc. but don't lead with these questions! First, the employer will want to know what you can do for them. You can't negotiate for more vacation time before you have been offered a job. Convince the employer that you are the right person for the job, be sure that you want to work there, then you can discuss pay and benefits.
4. UNCLEAR JOB GOALS
Don't be a generalist. Be clear about the job you are seeking. This is the biggest flaw of job seekers that I'm seeing today. If the interviewer gets the impression that you're just looking for a job rather than a specific opportunity to use your skills, you will sabotage your chances.
5. POOR PERSONAL APPEARANCE
The key here is to fit in with the organization that you are contacting. I will defend your right to wear cutoffs and a baseball cap, but if you really want a job, you must dress appropriately. Many times I hear people who are irritated about not being given a job when they have a nose ring, bad breath, and unshined shoes. Keep in mind that organizations hire people, not credentials and experience. If they don't like you, it doesn't matter how great your experience is, you won't get the job.
6. UNPREPARED FOR THE INTERVIEW
If you fumble when asked basic questions, you will appear unprepared and uncaring about the process. When asked, "Tell me a little about yourself" you should have a concise 2 minute answer: 15 seconds about your personal background, 1.5 minutes about your work experience, and 15 seconds about what you can do for this company. Your time spent in preparing for the interview will be time invested wisely.
7. NOT BEING CLEAR ON YOUR STRENGTHS
You should be able to state without hesitation, three characteristics that would make you a great candidate for any given job you are applying for. If you cannot clearly identify your strengths, no interviewer will convince you what they are.
8. NOT SELLING YOURSELF
Even if you would not enjoy selling vacuum cleaners door-to-door, you have to realize that in the interview process, you are selling yourself. Especially in today's market, you have to promote yourself. Follow up immediately with a thank you note and a telephone call three or four days later. It's a good way to reinforce your interest in the job as well as ask a question or two you may have forgotten in the interview.
Today's workplace is desperately seeking competent workers. Know how you are gifted, present yourself with confidence, follow up, and be ready to have multiple offers from which to choose!
For more tips, go to: Q&A with Dan
A podcast listener recently asked:
"Dan, You mentioned Wattles' book, The Science of Getting Rich. I have heard strong negative reaction to such books (Think and Grow Rich, specifically) among believers. (And my wife is among them, unfortunately.) What is your response to Christians who are antagonistic towards those books? How can I persuade my wife to consider their message?"
**********************************
The question is how much initiative do we take in our own lives as opposed to just letting God direct our every
move. Now personally, I've never seen God show up at the bank to make my mortgage payment or to pay the lawn guys for mowing my grass. Just this morning I was driving Joanne's car and noticed it was low on gas. It was raining like crazy – I pulled into the gas station – man, I would have loved it if God just showed up and pumped gas in for me. But no, like always, I had to get out in the rain, pump the gas myself and pull money out of my pocket to pay for it.
Do I think then that we're just all on our own – certainly not? How then does God help or equip us. Last Christmas we had a private concert here with Ted Yoder – the 2010 National Hammered Dulcimer Champion. Ted told me that in the early years people always told him he was so gifted, and he often wondered why God hadn't made him successful. But then he discovered being "gifted" means there was the seed of a talent – and that seed needed to be nurtured by hours and hours of practice, asking for opportunities to play, scraping enough money together to produce that first album and developing that seed into a national championship. Seeds of any kind typically require fertilizer, water and hard work before they grow into a profitable and appealing plant.
Have you ever noticed that even if God allows you to have a dream – you're expected to work to make it happen? If you're chosen for the football team at your school – then you have to practice, to work out hard, day after day – to keep your place. If you're accepted into a prestigious college – then you have to study to keep your grades up or that college will ask you to leave. It seems that even when dreams are coming true – God requires our part in the process.
There is a spiritual life lesson for all of us to gain from seeing what happened in Ted Yoder's success. Yes, we can have dreams – yes, those dreams may come into view – but it requires a clear plan of action on our part. It requires imagination. It requires desire, hard work, self-discipline and faith.
The life I have today was not merely God's gift to Joanne and me. What we have and are is the result of God's creation having been shaped and molded by human intelligence and hard work. The ancient Jewish church had a prayer that they would recite at Passover that describes how this works:
"Blessed are you, Lord, God of all creation.
Through your goodness we have this bread to offer,
which earth has given and human hands have made.
It will become for us the bread of life."
That prayer reveals a profound spiritual principle: God's gifts are raw materials, not finished products. Think about the most revered sacrament in the church – Holy Communion. Does God give us bread and wine? Where can you find those in nature? You can't. God makes wheat, He doesn't make bread. He makes grapes – not wine. But when we take the raw materials God gives us, we can add our work and give them back to him as an offering.
And I remember reading in the most popular "self-help" book available: "For even when we were with you, we gave you this rule: The one who is unwilling to work shall not eat." ( 2 Thes. 3:10)
This is a picture of the spiritual life for each of us. Every one of you has special gifts – singing, writing, gardening, art, computer skills, selling abilities, teaching others, encouraging others – but whatever our gift is – it's a raw product. It has limited value until we apply the discipline necessary to make it useful to ourselves and others.
We get nothing but rough materials – life doesn't hand us the finished product. Life may even bring us obstacles or heartache along the way. But ultimately, our lives are the bread that we prepare. Our lives are what those around us see as the result of what we've done with those raw materials.
So the issue is balance – is it all us, NO. Is it all God, NO. We develop the raw products of what God has given us. The debate about books like The Science of Getting Rich, orThink and Grow Rich comes from extreme edges of the faith community - where personal responsibility is pushed aside.
I recently read a couple books by Franciscan priest Richard Rohr. He comments on how to joyfully surrender ourselves to God, and how to pray: "Asking for something from God does not mean talking God into it; it means an awakening of the gift within ourselves."
Friday, September 13, 2013
Here's a recent 48 Days Podcast question that represents a common issue:

"Dan, so here is my question. You say to follow your passion. I like that. But I can't for the life of me figure out how to monetize my passions. I love Bible and theology. I occasionally preach and teach and I LOVE it when I get the opportunity. I always get great feedback from it. How do I make money with this? I'm 36 with no formal education above a diploma. I have a wife and seven children and I am the sole breadwinner. I have been a square peg in a round hole for the last 18 years working in the trades. I enjoy what I do. I have learned to like it. I am good at it. But it is not what I am passionate about and I can't quite make it financially. We're always struggling." Bill
*********************************
Bill, I appreciate your heart and desire to be in ministry. And yes, I do encourage anyone to follow their passion.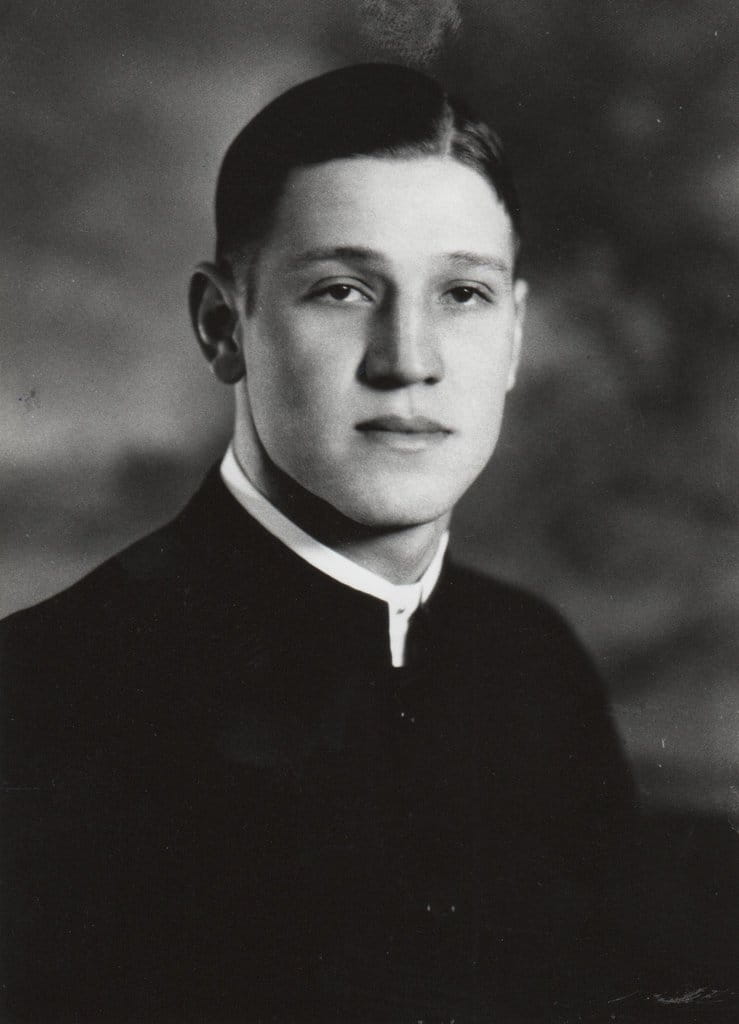 But forcing your enjoyment of preaching to be your financial source for a large family may not be a responsible move for you -- or a positive witness to those you meet. If you have skills to work in "the trades" then it may be questionable stewardship to walk away from that. Too many talented people have killed the Golden Goose and sabotaged their greatest ministry opportunity in their desire to "serve God full time."
Keep in mind that the Bible does not distinguish between "secular" and "sacred" work. Only we do that. All work, if it is using God's unique gifts to us, is sacred. We need people who love the Bible and theology who are great mechanics, landscapers, carpenters, engineers, plumbers, airline pilots, authors, speakers, brain surgeons and business owners. I thank God for the talents of our lawn maintenance man and am touched deeply when I see the beauty he creates in the grass, flowers, and trees surrounding our home.
We are all "called to ministry" and I think we have to be very honest about identifying how God has equipped us to do that with excellence. When the work of building the temple was to begin, David told Solomon, " You have many workers: stonecutters, masons and carpenters, as well as those skilled in every kind of work16 in gold and silver, bronze and iron—craftsmen beyond number. Now begin the work, and the Lord be with you." (I Chronicles 22:15-16) They didn't need more priests – they needed people skilled with hammers and saws to complete the important work.
Our excellent work is evidence of our faith. Saint Benedict once said, "Orare est laborare, laborare est orare," which means "to pray is to work, to work is to pray." Work connects our spirit to God's. In the perfect world God created, Adam and Eve were given the opportunity to tend and care for the garden. Sounds rather like work to me. That was a privilege - their highest calling included meaningful daily work. That's what it means to be fully alive.
If we are spiritual beings, everything in our lives is spiritual. I'm not a person of faith for fifty-eight minutes on Sunday morning and then just a worker bee the rest of the week. My work ought to be an expression of my faith. And trust me, what I'm doing on Thursday morning tells people more about what I believe and value than looking at the back of my head for a few minutes on Sunday.
In a 1942 essay titled "Why Work?" Dorothy Sayers wrote,
How can any one remain interested in a religion which seems to have no concern with nine-tenths of his life? The Church's approach to an intelligent carpenter is usually confined to exhorting him not to be drunk and disorderly in his leisure hours, and to come to church on Sundays. What the Church should be telling him is this: that the very first demand that his religion makes upon him is that he should make good tables.
In I Corinthians 3, The Apostle Paul expresses concern about having the ability to speak freely from the Lord if he was being paid by those people hearing his preaching. Thus, to maintain that freedom, he chose to continue providing for his personal needs by doing "secular" work he was gifted in doing. Surely he was "called" to the ministry yet he did not abdicate his abilities to support himself. It seems today that people are desperate to get into a situation where the people they are ministering to are also providing for their personal monetary needs. Could this very issue not cloud their ability to speak freely without reservation from the Lord? And if this is the most desired and most Godly work, do we not deplete rather than build up the financial resources of the Body as more people find this "perfect calling?" Is it a foreign thought to believe that each one of us is called to ministry and full-time service – even if we never stand behind a pulpit?
If you got paid for preaching it would not likely be enough to support a wife and seven children. You'd be expected to be available and on call 24/7 and they'd pay you $30,000 a year. Your kids would resent the demands on your time and not having new shoes. I Peter 4:10 says, "God has given each of you some special abilities; be sure to use them to help each other, passing on to others God's many kinds of blessings."
Be excellent at what you do – make great tables. Or as St Francis once said, "Preach the gospel at all time, and when necessary, use words." The Quakers add to that with one of their community sayings – "Let Your Life Speak." Yes, follow your passions. Show the world how God has uniquely gifted and prepared you to preach and teach.
For the rest of you readers – How are you making great tables to share a message of hope and encouragement with the world?
********************************************************
Dan is the author of the New York Times best-selling 48 Days To The Work You Love , No More Dreaded Mondays and the newly released Wisdom meets Passion. He has been a guest on CBS' 'The Early Show,' MSNBC's 'Hardball with Chris Mathews,' Moody MidDay Connection, and the Dave Ramsey Show. Dan has spoken at the White House Christian Fellowship, and is in high demand at national conferences on aging and changes in the workplace, and at universities and churches. Over 130,000 people have subscribed to his weekly newsletter, his 48 Days Podcast consistently ranks in the top 3 under Careers on iTunes, and the 48Days.net business community is viewed as an example around the world for those seeking to find – or create – work they love.
Example: "Gen 1:1" "John 3" "Moses" "trust"
Advanced Search
advertise with us