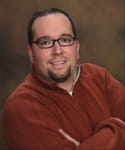 I've been reading quite a few books on evangelism lately for some of my Mdiv work at Trinity. I don't agree with all that I have read, but one of the things that I think I'm learning is the simple idea that evangelism is less of a "deal" that we must close and more of a journey, a conversation we must initiate.
The passion to win people to saving knowledge of Christ is good, but sometimes in our zeal we misguidedly think we, and only we, are the ones who have to witness the conversion. And we put all kinds of undue pressure on ourselves to get it all right. In reality, it is the Holy Spirit who does the saving. We are simply ambassadors. We share this great story. Empowered by the Holy Ghost, we go into the world and deliver the message.
And sometimes it is our message that needs tweaking. For instance, many people think witnessing is simply applying a few verses in Romans or Galatians or John and sort of hitting someone with a dump truck of salvation verses. This method may work with someone who has a base in Protestantism or Catholicism. Or it may work with someone who is at the end of years of careful gospel nurturing by someone else. But by and large, starting with the dump truck is ineffective and turns people away. Instead, we should begin by initiating conversation, building a friendship, establishing a repoire. And we might approach the gospel in ways that share the entire narrative rather than skipping ahead to the New Testament.
Recently I had the privilege of sharing the gospel with a Hindu friend. In previous years I might have been intimidated. I don't have all the answers to rebut Hinduism with Christianity. But this time I was confident. First I asked him about his faith journey. Then I shared the narrative of the Bible. I said something like this, "I know you probably disagree with the Bible and affirm your own holy book. I understand that. Let me just share with you the story of the Bible." And I started with Creation, then the fall of man and worked through the story of Israel up until the revelation of Jesus on the cross and on through Revelation and the coming Kingdom. I said something like this, "The reason I believe this is because it answer the deep questions people have better than any other narrative I've heard or read."
My friend didn't bow the knee on the spot and trust Christ. But the dialogue was open and he was intrigued. You see, most people don't even know what the Bible's true story is. They react against what they think it is or some misguided ways Christians have presented the gospel message. And again, having been released from the pressure of "closing the deal" so I could have another "notch on my belt" I was free to share only what the Spirit led me to share and then direct the conversation that didn't make my friend want to shut down and never talk about it again.
We have to start looking at evangelism as less than a one-time, do or die opportunity and more of a journey. The Spirit is working and you may be one of several Christians used by God to win their hearts. When we approach evangelism this way, it takes much of the fear out of it. We don't have to get out all of our Christian sales pitch in one moment. Instead, we can feel our way around, depend on the Spirit's leading, and apply the gospel to each person's differing lives. Sometimes your witness may involve a detailed explanation of the gospel story. Sometimes it may be a question or two that merely cracks open a seemingly shut door. Sometimes it may be as simple as doing a kind work of charity for a person that gets them to ask about why you do it. Other times it may be as simple asking someone to that church function.
The key is to be obedient to the Spirit's call and be confident in His ability to convert seemingly stone-cold hearts.
Have something to say about this article? Leave your comment via Facebook below!
About Daniel Darling
Daniel Darling is the Senior Pastor of Gages Lake Bible Church in the northwest suburbs of Chicago and is the author of several books, including his latest, iFaith. His work has been featured in evangelical publications such as Relevant Magazine, Focus on the Family, Marriage Partnership, Pray!, Relevant, In Touch with Dr. Charles Stanley. He has guest-posted on leading blogs such as Michael Hyatt, The Gospel Coalition, OnFaith (Washington Post), and others. He has been profiled by The Chicago Tribune. Daniel is a contributing writer to Zondervan's Couples Devotional Bible. Publisher's Weekly called his writing style "substantive and punchy." Dan is a contributing writer to Christian Today's online magazine, Kyria as well as Lifeway's men's devotional, Stand Firm. He also maintains a blog at patheos.com, entitled, The Friday Five, where he interviews leading evangelicals. Dan's columns appear weekly at Crosswalk.com and monthly for the local Lake County Journals. Dan has been interviewed on TV and radio outlets across the country, including Moody Broadcasting Network, Harvest Television, The Sandy Rios Show, American Family Radio, the Salem Radio Network, and a host of drive time radio stations across the country. Daniel has a bachelor's degree in pastoral ministry from Dayspring Bible College. He traveled extensively to India and the Middle East. He and his wife, Angela, have three daughters and a son and reside in the northwest suburbs of Chicago.
Example: "Gen 1:1" "John 3" "Moses" "trust"
Advanced Search
advertise with us
Recently by Daniel Darling
Recently on Crosswalk Blogs