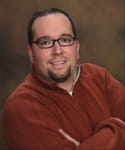 Orthodox evangelicals believe in something called a "closed cannon." In other words, we believe the Bible as it is presently constructed-39 books in the Old Testament and 27 books in the New Testament-are the complete, written, inspired, inerrant Word of God. This matters for lots of reasons, but two big ones: a) we have all we need for faith and practice (2 Peter 1:3; 2 Timothy 3:16) and b) there is no new revelation, no new Scripture. The latter point takes seriously Revelation 22:19 in that we feel it dishonors the Word to add to it.
In practice, most conservative evangelicals believe this. It's in our statements of faith, its part of our creeds, and we will not be ashamed to say we believe this. But in practice, we often say something different. We can do this in a variety of ways, but one big one for conservative, inerrantists is this: We often add lists, rules, and ideas to the Bible that just aren't there. This is a very subtle, yet dangerous thing to do, in my view. And I think it hurts the people we pastors are called to serve. Let me explain:
I've often had people approach me, as a pastor, and ask me, "Why don't you tell us what entertainment we should enjoy in our homes?" They want a list, the sanctified, sanitized, pastor-blessed list of acceptable movies and okay music. But I can't do this with integrity. I can't get up in the pulpit and say, "Thus saith the Lord . . ." when really the Lord has not spoken specifically on that subject. I can preach the broad ideas when it comes to entertainment. But mostly what I'm tasked with doing is simply preaching, clearly, the text of the Word of God, nothing more and nothing less. And I'm to trust the Holy Spirit who uses that Word to shape the hearts of my people.
To be sure, there are areas where the Bible gets very specific, particularly on morality, gossip, honesty, etc. And on those I can, with confidence, preach what the Bible says. But when we as pastors parachute our preferences into the Word of God, we are dishonoring the text. It's subtle. And our motives maybe pure, but if we are, on Sunday, mixing our opinions with truth, we confuse our people. We communicate the idea that the Bible is like putty--it can be shaped to our whims.
Most people who come to church on Sunday assume that what a pastor says in the pulpit is from God. That's the dangerous rhetorical power of a pastor. This is why James 3 strongly warns those who would be teachers to take their responsibility seriously. Words spoken in the pulpit, under the authority of God, have power to uplift mens' souls or to destroy them. Consider how many millions of people throughout the centuries who have been led tragically astray by bad teaching. Consider the destructive impact of legalism.
Our job is to simply preach the text of the Word. We ought to make it abundantly clear when we give our opinion that it is our opinion. Our preaching out to answer the question, every time ,"Where is that in the Bible?" My opinion my be sound, it may be good, it may even be based on my interpretation of what I think the Bible says, but at the end of the day my opinion has no power. Only the Word of the living God has power.
Have something to say about this article? Leave your comment via Facebook below!
About Daniel Darling
Daniel Darling is the Senior Pastor of Gages Lake Bible Church in the northwest suburbs of Chicago and is the author of several books, including his latest, iFaith. His work has been featured in evangelical publications such as Relevant Magazine, Focus on the Family, Marriage Partnership, Pray!, Relevant, In Touch with Dr. Charles Stanley. He has guest-posted on leading blogs such as Michael Hyatt, The Gospel Coalition, OnFaith (Washington Post), and others. He has been profiled by The Chicago Tribune. Daniel is a contributing writer to Zondervan's Couples Devotional Bible. Publisher's Weekly called his writing style "substantive and punchy." Dan is a contributing writer to Christian Today's online magazine, Kyria as well as Lifeway's men's devotional, Stand Firm. He also maintains a blog at patheos.com, entitled, The Friday Five, where he interviews leading evangelicals. Dan's columns appear weekly at Crosswalk.com and monthly for the local Lake County Journals. Dan has been interviewed on TV and radio outlets across the country, including Moody Broadcasting Network, Harvest Television, The Sandy Rios Show, American Family Radio, the Salem Radio Network, and a host of drive time radio stations across the country. Daniel has a bachelor's degree in pastoral ministry from Dayspring Bible College. He traveled extensively to India and the Middle East. He and his wife, Angela, have three daughters and a son and reside in the northwest suburbs of Chicago.
Example: "Gen 1:1" "John 3" "Moses" "trust"
Advanced Search
advertise with us
Recently by Daniel Darling
Recently on Crosswalk Blogs