Dudley seems to be adjusting to his new home in Tupelo. Here he gets a drink of water from Marlene and Nick: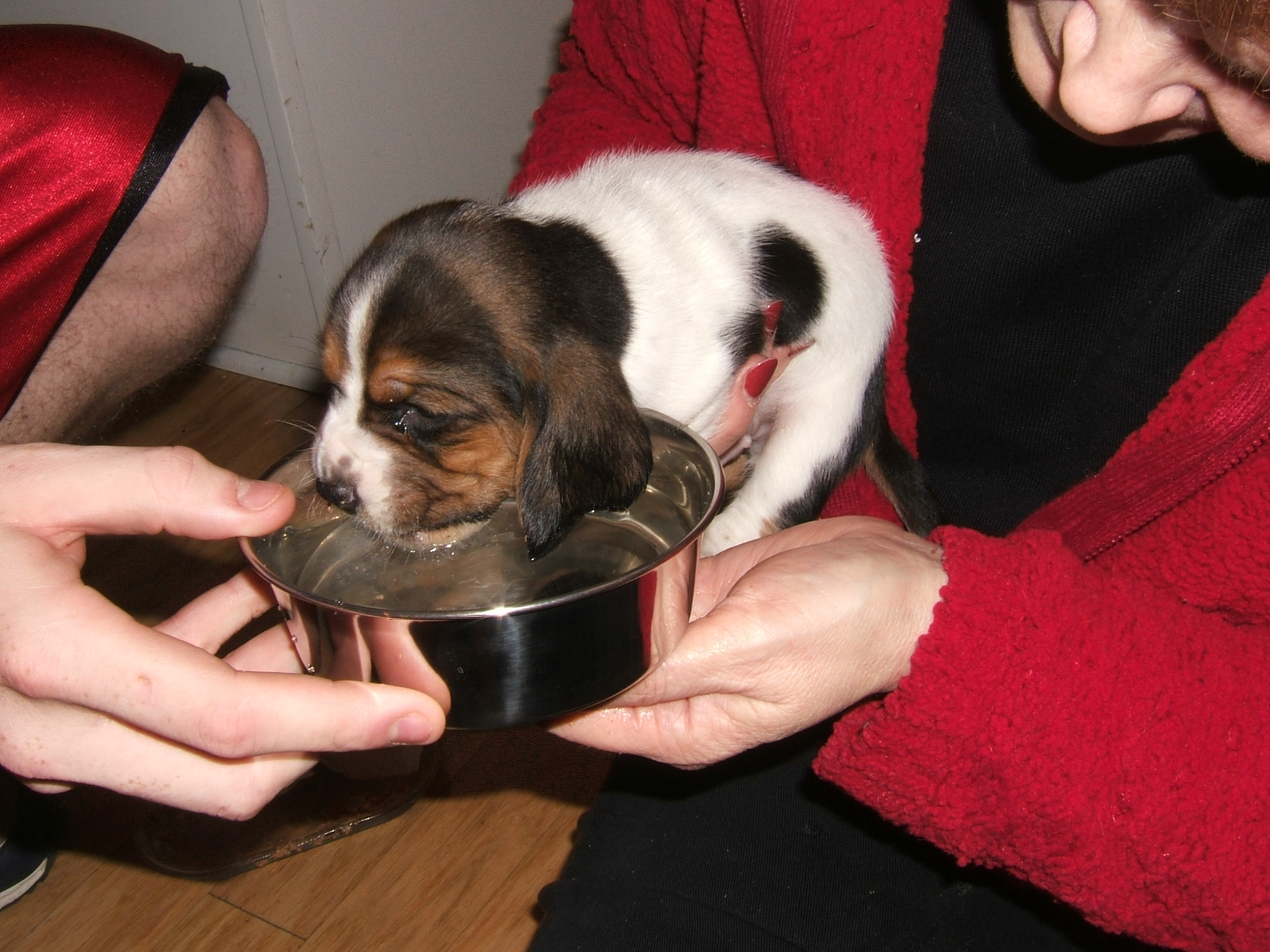 When we picked him up this morning in Birmingham, he whimpered for a while, and then he snuggled up in Marlene's arms and took a nap. We discovered later that our five-week-old basset hound puppy doesn't like to eat if the bowl is on the floor. Too cold, I think. If we lift him up and the bowl, he seems to have a good appetite. We are feeding him a nutritious diet of warm milk mixed with gravy and a bit of very soft dog food.

I can tell from Marlene's smile that this was the perfect Christmas gift.