Dudley!
Dr. Ray Pritchard

Dr. Ray Pritchard is the president of Keep Believing Ministries, an Internet-based ministry serving Christians in 225 countries. He is the author of 29 books, including Stealth Attack, Fire and Rain, Credo, The ABCs of Christmas, The Healing Power of Forgiveness, An Anchor for the Soul and Why Did This Happen to Me? Ray and Marlene, his wife of 39 years, have three sons - Josh, Mark and Nick, two daughters-in-law- Leah and Vanessa, and four grandchildren - Knox, Eli, Penny and Violet. His hobbies include biking, surfing the Internet, and anything related to the Civil War.

2005

Dec 24

Comments
Dudley seems to be adjusting to his new home in Tupelo. Here he gets a drink of water from Marlene and Nick: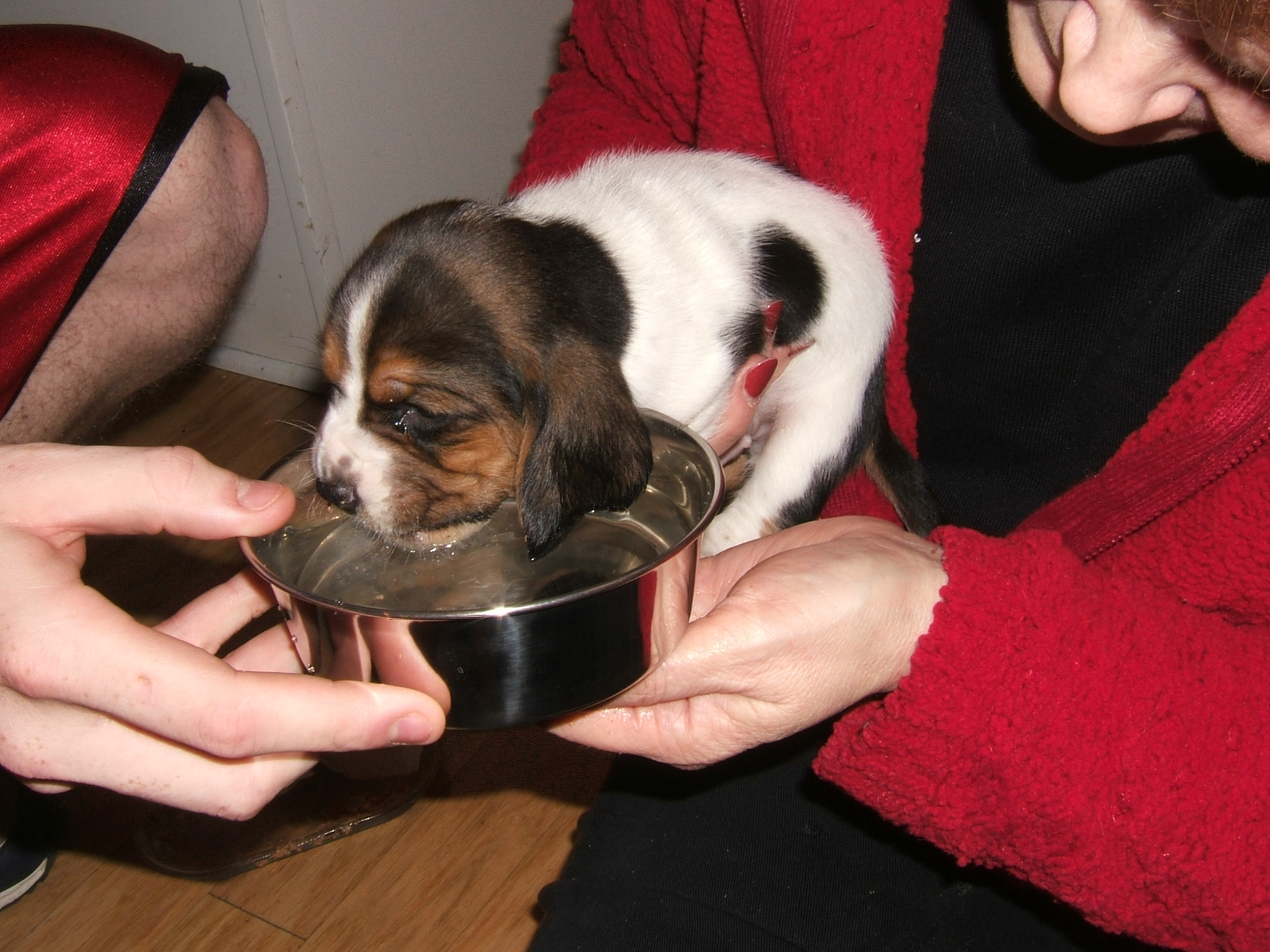 When we picked him up this morning in Birmingham, he whimpered for a while, and then he snuggled up in Marlene's arms and took a nap. We discovered later that our five-week-old basset hound puppy doesn't like to eat if the bowl is on the floor. Too cold, I think. If we lift him up and the bowl, he seems to have a good appetite. We are feeding him a nutritious diet of warm milk mixed with gravy and a bit of very soft dog food.

I can tell from Marlene's smile that this was the perfect Christmas gift.