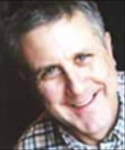 Recently we received a letter from our friends at Prison Fellowship thanking us for partnering with them in distributing copies of our little gospel book called An Anchor for the Soul to prisoners across America. Enclosed with the letter was a testimony from a federal prisoner in Kentucky named Sean. His story illustrates the life-changing power of Jesus Christ.

Sean's Story
I always thought I had all the answers. School came easy. I was at the top of my class in high school and college. I was one of those people who always seemed to find the solution. No matter how impossible the situation, I would find a way to come out on top. I did not want anyone's help with anything. I did not feel I needed it. I especially did not think I needed God. I was completely lost and had no idea.

In November of 2007, I had a wakeup call. I was locked up in the local detention center. It was something I was not prepared for. I was isolated, alone and mad at the world. About a month into my stay, I saw in the handbook that you could request a counseling session with the chaplain. I was not religious or spiritual. In fact, I was the opposite. However; I thought it would allow me to leave the cell for an hour, so I did it. The chaplain told me about the Gospel. He told me about salvation. He gave me a book entitled Anchor for the Soul. I let him say his peace and went on my way. I did not believe in Jesus. I had not needed Him before, and I did not think I needed Him now. In fact, I had spent the greater portion of my adult life turning people away from Christ. They would come to me speaking of the Gospel, and they would leave doubting their own faith. I turned countless Christians away from the Lord with my knowledge and persuasion. It gives me a miserable feeling when I look back on it, but that is exactly who I was then.

Though I had not planned on it, I read the book. I would like to say it led me to Christ, but at that time it did not. I did start going to church services, but it was only to get out of the cell. Then one night, December 1, after a particularly energetic service, I read the book again. I cannot explain how or why, but everything became clear to me then. They call it a "moment of clarity". I cried that night and accepted Jesus Christ in my heart. I told him of my sins, though I am sure He already knew. I began a personal relationship with Him that has changed my life forever.

It is hard to put into words the differences in my life now. They are so vast and overwhelming. I guess the best way to describe it is that I have an inner peace that I have never known. No matter how stressful the situation i have faced in the last nine months, He has been there with me. I have gone from a self-centered, materialistic person who felt his good works would overcome his sin, to a man who lives to serve the Lord.

Looking back on my old sinful self only brings sadness. The things I took joy in before only bring guilt now. I have truly become a new man in Christ. Not only am I honest with others, I am finally honest with myself. I have testified of the changes He has made in my life to my family and friends. I have expressed sorrow for my actions toward them and asked for forgiveness. I hope they experience the peace I have found as well.

You can reach the author at ray@keepbelieving.com. Click here to sign up for the free weekly email sermon.
Have something to say about this article? Leave your comment via Facebook below!
About Dr. Ray Pritchard
Dr. Ray Pritchard is the president of Keep Believing Ministries, in Internet-based ministry serving Christians in 225 countries. He is the author of 27 books, including Stealth Attack, Fire and Rain, Credo, The Healing Power of Forgiveness, An Anchor for the Soul and Why Did This Happen to Me? Ray and Marlene, his wife of 37 years, have three sons-Josh, Mark and Nick, two daughters-in-law--Leah and Vanessa, and two grandsons--Knox and Eli. His hobbies include biking, surfing the Internet, and anything related to the Civil War.
Example: "Gen 1:1" "John 3" "Moses" "trust"
Advanced Search
advertise with us
Recently by Dr. Ray Pritchard
Recently on Crosswalk Blogs